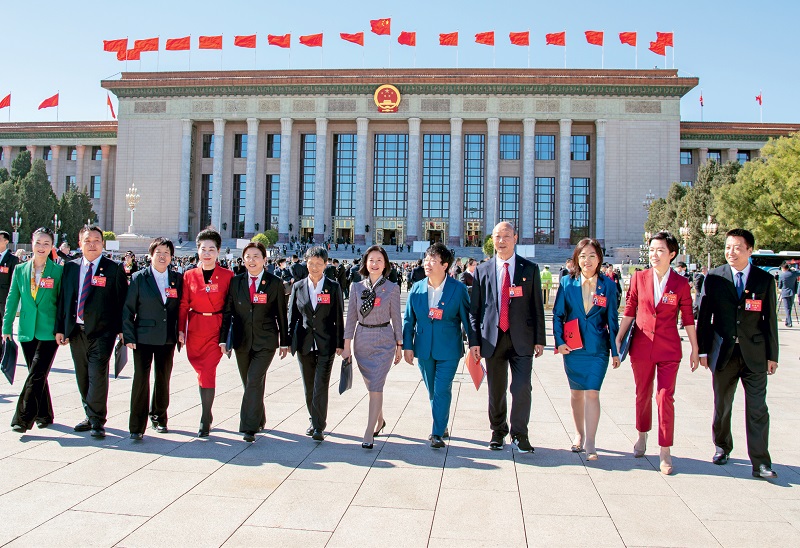 Delegates to the 20th CPC Naitonal Congress walk out of the Great Hall of the People on October 22 after the congress concludes.
While mapping out a blueprint for China's future development, the freshly-concluded 20th National Congress of the Communist Party of China (CPC) also sent uplifting signals to a world that is being beleaguered by multiple global challenges at the moment.
The report delivered by General Secretary of the CPC Central Committee Xi Jinping to the congress defines for the first time what Chinese modernization means, highlights its main features, and clarifies the path and steps needed to achieve it. Meanwhile, the new development pattern, high-quality development, and scientific and technological innovation among others are all underlined in the report, which is believed to boost global growth through the rippling effect. At the congress, China's commitment to high-standard opening-up has also enheartened the global business sector and stabilized their expectation about the Chinese market.
The following articles focus on these key points and address main concerns of domestic and overseas readers about the congress, delineating the roadmap of China's future development and illuminating signals from the congress.