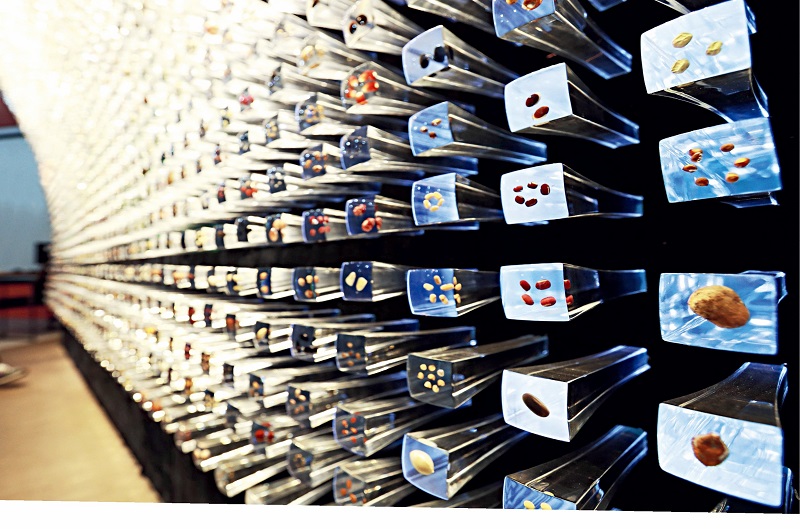 Kunming hosts a germplasm bank of wildlife species found in southwest China.
The convening of the 26th UN Climate Change Conference of the Parties (COP26) in Glasgow from October 31 to November 12, once again rivets global attention on the common challenge of the whole humanity – climate crisis. Frequent occurrence of extreme weather and rising sea levels around the world alarm countries to take actions now. Meanwhile, another pressing issue – biodiversity loss – is also threatening the international community with looming disasters. Ecological civilization building, a concept proposed by China, is getting more and more endorsement across the globe.
The good news is many countries are already in action by proposing their respective carbon neutrality targets and rolling out measures to protect their ecological environment. And of course, more specific measures, moves for international cooperation, and aids to help developing countries realize net zero emissions and protect ecology are still urgently needed.
In his speech delivered at the Leaders' Summit of the 15th Meeting of the Conference of the Parties to the Convention on Biological Diversity on October 12, Chinese President Xi Jinping indicated that China will release implementation plans for peaking carbon dioxide emissions in key areas and sectors as well as a series of supporting measures, and also announced China's initiative to establish a Kunming Biodiversity Fund and take the lead by investing RMB 1.5 billion to support biodiversity protection in developing countries.