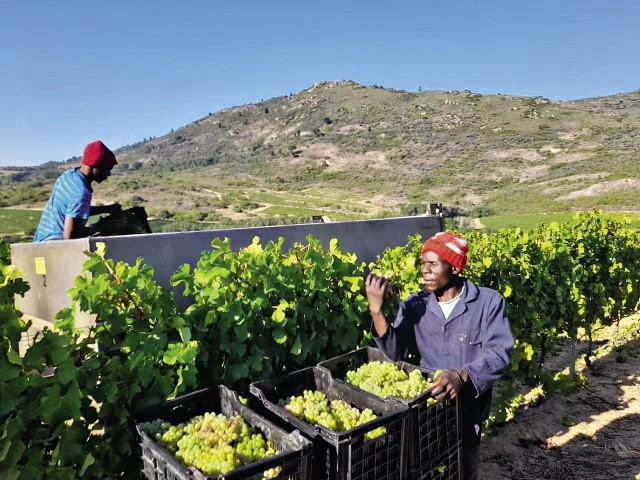 The Mediterranean climate in the Western Cape, South Africa, is ideal for growing grapes and has made the country one of the top wine producers in the world. Photos courtesy of WoSA
Around the time the Chinese celebrate the Spring Festival, a time of family reunions and feasting, South Africa celebrates the birth of its wine industry. It is a happy serendipity as the South African wine industry has found a rising market in China, and the Spring Festival is the time when it surges higher still.
On February 2, South African vintners raised a toast for the 363rd birthday of their wine industry, the only one in the world to have an official historical birthday for the industry. The record of the first wine made in South Africa is found in the diary of Johan Anthoniszoon van Riebeeck, an employee of the Dutch East India Company, who arrived in 1652 to take up his post.
He is credited with establishing a vineyard in today's Cape Town to produce red wine, which people once believed prevented scurvy. The entry in his diary on February 2, 1659 reads, "Today, praise be to God, wine was made for the first time from Cape grapes."
Subsequently, the new year became synonymous with grape harvesting, and a wine harvest commemoration became part of the local traditions.
In contrast, France started making wine in the 5th century B.C. So perhaps it is no wonder that French wine dominated China's imported bottled wine market till as recently as 2015, accounting for 42 percent of the total volume and 46 percent of the total value.
However, a rival that had started to make wine much later – just around the 19th century – was beginning to catch up: Australia.
By 2019, Australian wine brands had captured over 35 percent of the Chinese market, relegating French wine to second place at about 29 percent. Market watchers attributed this to the China-Australia Free Trade Agreement that came into force in December 2015, slashing tariffs, Australia's closer proximity, and the surge in Chinese students and tourists in Australia, who sampled Australian wines and introduced them back home. That year, the market share of South African wine in China was less than 1 percent.
However, things began to change drastically in 2020. China-Australia bilateral ties soured and China started imposing tariffs on a range of Australian goods, from barley to mining products. There was also an anti-dumping investigation into Australian wine following a complaint. After initial tariffs of 107-212 percent on Australian wine from March 26, 2021, they were raised to 116-218 percent, a measure that will remain in place for five years.
The results have been dramatic. While Australian wine companies reeled under almost 94 percent loss in the China market compared to 2019, South African wine has seen over 100 percent increase compared to 2019. Compared to 2020, it is a staggering leap of nearly 190 percent, according to data from the Wines of South Africa (WoSA), a non-profit organization promoting the export of wine from South Africa.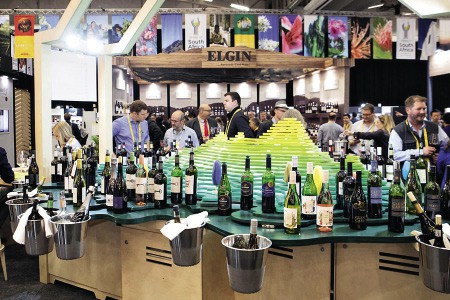 Elgin, about 65 km southeast of Cape Town, showcases its wines at CapeWine, the flagship wine show hosted by Wines of South Africa, in 2018.
The opportunity created by the restrictions on Australian wine has been a lifeline for the South African wine industry that has suffered lockdowns and four periods of bans on domestic sales during the pandemic, resulting in the loss of 21,000 jobs by October 2020, according to WoSA.
As South African wine makers set their hopes on the China market, Marcus Ford, Asia market manager at WoSA, remains optimistic about the future even if China and Australia decide to make up. "There is still tremendous potential for South African wine companies to grow in China irrespective of any geo-political issues," he said, "Our strategy is to work with both producers in South Africa and importers here [in China] to push and promote the category. We have tripled our market shares over the past 18 months, so that is obviously very encouraging."
WoSA runs several programs in China throughout the year to raise Chinese consumers' awareness of South African wine and introduce more wine makers. Despite the pandemic and travel restrictions, their annual roadshow continued last year, bringing 36 wine producers and more than 350 types of wine to Beijing, Shanghai, Shenzhen, Chengdu and Xiamen in autumn. It also attended major expos such as the China International Import Expo in Shanghai. In addition, WoSA also hosts smaller targeted wine tastings with wine clubs and groups.
Ford says the two peak periods for sales in China are the Mid-Autumn Festival in September and the Lunar New Year around late January and early February. However, "given that there are still some restrictions in place about large group gatherings and banquets, I think sales will be somewhat muted during the period."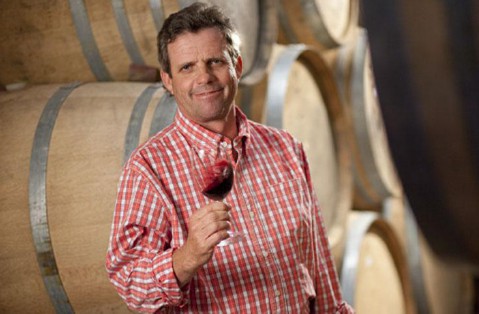 Julian Johnsen
Julian Johnsen's entry into viticulture has a historical date. Originally from Hampshire in England, he decided to go into viticulture after studying agriculture at the Royal Agricultural University in Gloucestershire and bought his first farm in Western Cape in 1990, the same year Nelson Mandela was released from prison after 27 years of imprisonment.
His Vondeling Wines is looking for "good reliable partners" to help them increase their footprint and develop in China. Last year, Vondeling shipped approximately 10,000 bottles of their desert wine Muscat de Fontagne and about 5,000 bottles of the red wine Pinotage.
Johnsen thinks South African wine still needs to be further recognized by Chinese consumers as its great value has not been widely known yet. "Best bang for your buck, choose South African any day, especially the higher rated wines producers," he said. "We really need to market ourselves better in China and get consumers to try our wine. What would help us more is if we could attract more Chinese tourists to come and visit South Africa."
He also runs a period hotel, a renovated 18th-century Dutch farmhouse in sylvan surroundings of South Africa that can sleep 14. "We would love to entertain more Chinese tourists," he says, "We do not see many currently."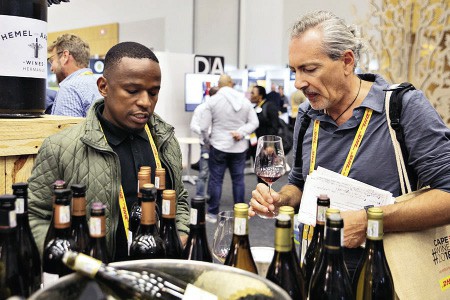 Wines from Hemel-en-Aarde, an iconic wine-growing region near the coastal town Hermanus in Western Cape, on display at CapeWine.
Like Johnsen, Ford also mentions the challenge of finding reliable partners. "The major challenge in China is that [the China wine market] is still developing and it's really only 10 years old in terms of having a significant scale," he said. "This means that there are lots of new importers working with wine who have very little experience. Since wine is a rather complex product, finding a reliable, knowledgeable, and experienced importer or partner is still very challenging."
Despite the various challenges, he thinks the market potential for wine in China is huge given China's strong GDP growth, which stood at 8.1 percent in 2021. With "more people earning enough money to afford buying wine more regularly, the industry will continue to grow," he said.
Ford thinks over the past years the market has consolidated, "In 2016, there were almost 12,000 importers, now there are approximately 5,500 – this indicates that those [who] have survived are more serious, professional, and long-term, which bodes well for the future…You need to be patient because it takes time and investment to build brands here. For producers and importers with the appetite, the future is very bright!"
Meanwhile, he has several suggestions on how to improve South African exports. As he outlined on the ChinAfrica Project, free trade agreements with the main consuming countries would bring down costs, which is a major consideration.
E-commerce platforms are also one of the best ways to catch the eye of Chinese buyers. "Harnessing the power of e-commerce platforms as the Chinese middle-class continues to expand can promote our products and further our sales," he said on the website.
SUDESHNA SARKAR is a journalist and editor based in Beijing. A former commentator for a regional program of Deutsche Welle Radio, she follows China's development, culture, and international links.