United Nations High Commissioner for Human Rights Michelle Bachelet had a six-day trip to China in late May, meeting high level officials and visiting different regions of the country. During her visit, the High Commissioner had a video link dialogue with Chinese President Xi Jinping. President Xi expounded China's vision for human rights protection and human rights development to Bachelet.
President Xi in the conversation highlighted the Chinese human rights agenda, stressing that people are at the center and are the core of development, governance, and social progress. The human-centric approach is included in the design of China's foreign policy and trade policy which always seeks to achieve sustainable and balanced development through multilateral cooperation. Promoting human rights development is also one of the goals of the Belt and Road Initiative (BRI).
During her visit, Ms. Bachelet acknowledged China's great efforts to advance human rights development and human rights protection in the country. The essence of human rights is the rights of subsistence and development. China has lifted nearly 100 million rural people out of poverty through the poverty alleviation campaign over the past 10 years. And China creates opportunities of jobs and quality life for a large population every year through economic growth.
Ms. Bachelet also met with Wang Yi, State Councilor and Foreign Minister of China. They discussed about China's contribution to global human rights cause and support to UN human rights work. Fulfilling its commitment to the UN 2030 Agenda for Sustainable Development, China has achieved the related goals 10 years ahead of schedule. China always believes multilateralism is the only collective approach to promote human rights development worldwide.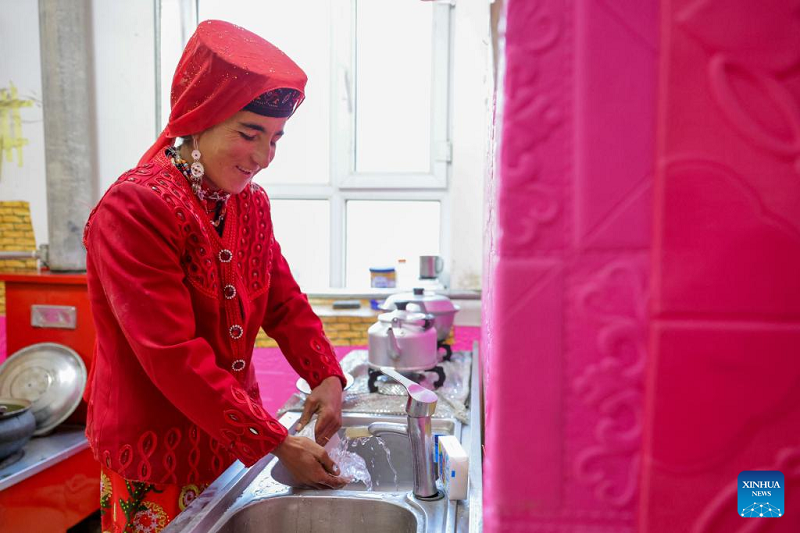 China's human rights development approach is based on the long-tested aspiration of the Communist Party of China (CPC). The Party since its founding in 1921 has sworn to protect and promote Chinese people's rights and liberties. The entire Chinese nation has worked hard to materialize the dream of national rejuvenation and practice the whole-process people's democracy, which strengthens legal safeguards of human rights and upholds notions of equity and justice at the core of social life.
China is a founding member of the United Nations and always respects UN Charter, especially in protecting and promoting human rights. Since the People's Republic of China regained its legitimate seat in the UN in 1971, China has been participating in UN affairs related to human rights protection and development.
Over the past 50 years, China acceded to 17 international conventions related to human rights, including the International Covenant on Civil and Political Rights and the International Covenant on Economic, Social, and Cultural Rights. Chinese people and government are committed to promoting the UN charter and working with the international community on human rights development.
As President Xi pointed out, in terms of human rights protection, no state or society can claim perfection and there is always room for improvement. On the basis of equality and mutual respect, China is ready to actively conduct human rights dialogue and cooperation with all other parties to expand common understanding, reduce differences, promote mutual learning, seek progress together, and jointly advance the international human rights cause for the greater benefit of people across the world.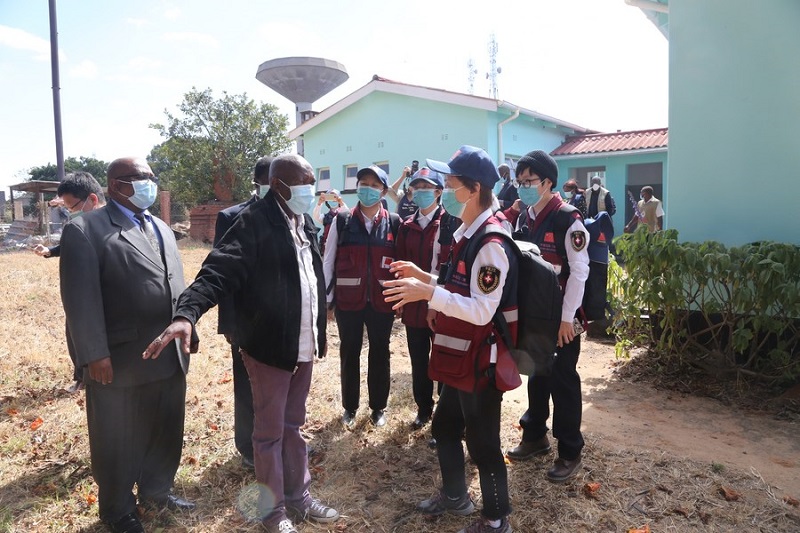 The right to have a better life and adequate living conditions is the foremost and fundamental human right. Afterward, the other parameters reinforce human rights such as safety in their life, freedom of expression, fulfillment of personal interests, readily available employment, health, and education. The combination of all these elements constitutes human security, and with the realization of comprehensive human security, people can become masters of their countries and actively take part in national governance, being the beneficiary of the national development.
It is important to note that China has achieved high level in the Human Development Index set by the United Nations. China has also contributed to ensuring the overall protection of the communities' health, social, and economic rights across China. The government has also introduced universal health care and social security, including unemployment insurance schemes to protect people from economic upheavals.
China has become the third largest contributor to the UN, while the United States tends to cut its commitment to the UN budget and often fails to meet its financial obligation, such as the decision of the Trump Administration to cut the funding up to $285 million. China has built a standby peacekeeping force with 8,000 military personnel for the UN missions, further reflecting its commitment to human safety and peace.
In efforts to promote global human rights, it is essential to maintain respect for each other and refrain from politicizing human rights issues. But the western double standards of human rights bring nothing but harms towards global fairness and justice. China is collaborating with the global community and playing its constructive and positive role in building a fair and just world for all.
The article reflects the author's opinions, and not necessarily the views of China Focus.