MIDEA Group has been listed in the Fortune Global 500 list for three consecutive years. In 2018, it was ranked 323, up 127 places from the previous year. Rather than being content with its laurels as a conventional manufacturing giant, Midea today is upgrading itself to an intelligent manufacturer and moving toward becoming a global technology group.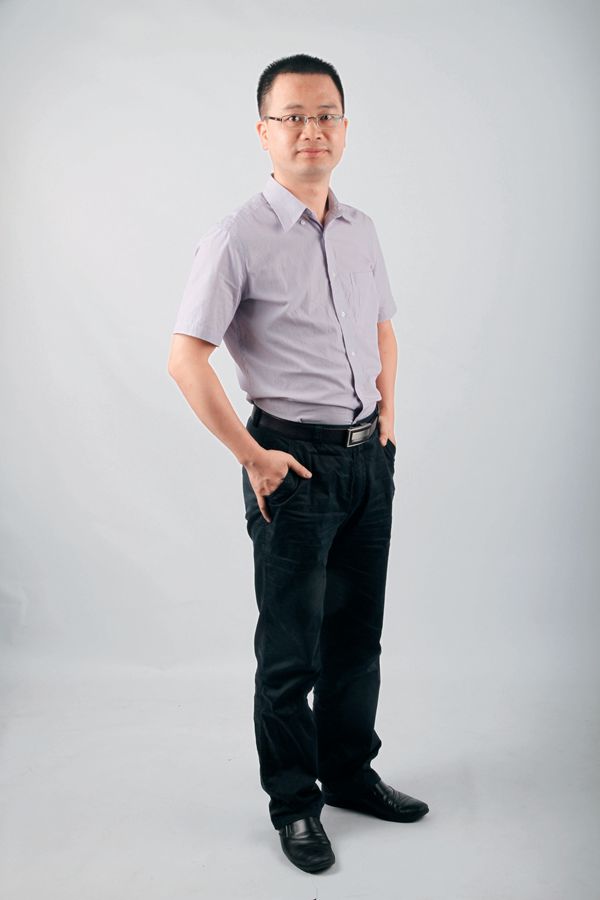 Li Jinbo, a deputy to the 13th National People's Congress, and director of the innovation center for domestic air-conditioners
of Midea Group.
Li Jinbo, a deputy to the 13th National People's Congress, and director of the innovation center for domestic air-conditioners of Midea Group, said that upgrading the manufacturing sector is the priority of future economic restructuring, and that technological innovation provides robust momentum to China's economic and social development and the transformation of the manufacturing sector.
As an engineer who has been working in the manufacturing sector for nearly 20 years, Li Jinbo said, "Midea Group is an example of the transformation of China's conventional manufacturing industry. Based on the company's experience, future manufacturing must be innovation-driven and tightly integrated with services."
Opportunity Created by Reform and Opening-up
Midea was founded in the early days of China's reform and opening-up in Shunde District, Foshan City in Guangdong Province. Its predecessor was a plastic maker with a capital of RMB 5,000, collectively funded by 23 local residents. It mainly produced plastic bottle caps. In 1980, the company started to manufacture electric fans.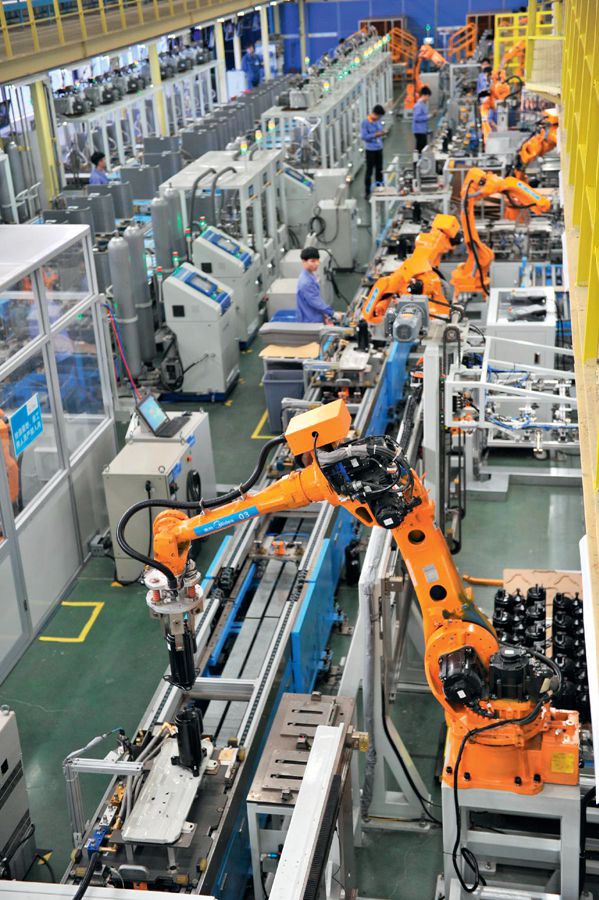 An automated production line of the Midea air conditioning workshop.
China's reform and opening-up started in rural areas and then expanded to urban regions. The first wave of private companies mushroomed in towns and villages. As a forerunner of China's reform and opening-up, Shunde in Guangdong was home to the then largest manufacturing base of domestic appliances. Sixteen percent of homegrown brands in the sector were born here, including Midea.
In 1990, the Shenzhen Stock Exchange and Shanghai Stock Exchange were inaugurated in succession, unveiling China's capital market. On November 12, 1993, Midea went public on the Shenzhen Stock Exchange, becoming the first listed company restructured from a township enterprise.
This prompted Midea to grow rapidly as a leading domestic appliance maker in China, with business revenue ballooning from RMB 487 million in 1992 to RMB 2.5 billion in 1996. At the closing price on March 6, 2019, the market valuation of Midea totaled RMB 323.5 billion, ranking 23rd among 3,601 listed companies.
"The policy of reform and opening-up created opportunities for Midea to thrive, making it possible for it to grow from a township enterprise to a global leading company," said Li.
Changes: The Secret to Success
Midea experienced firsthand the rise and fall of China's manufacturing sector.
When the electric fan market reached saturation in the late 1980s, Midea began its first transformation by making air conditioners. However, one of the distinctive characteristics of the rapidly growing market in China was the short industrial cycle and rapid updating and upgrading of products. The air-conditioning market bottomed out in just 10 years. Midea embarked on its second transformation by diversifying the business lines while stabilizing air-conditioners and electric fans manufacturing. As a result, it began to make small household electrical appliances.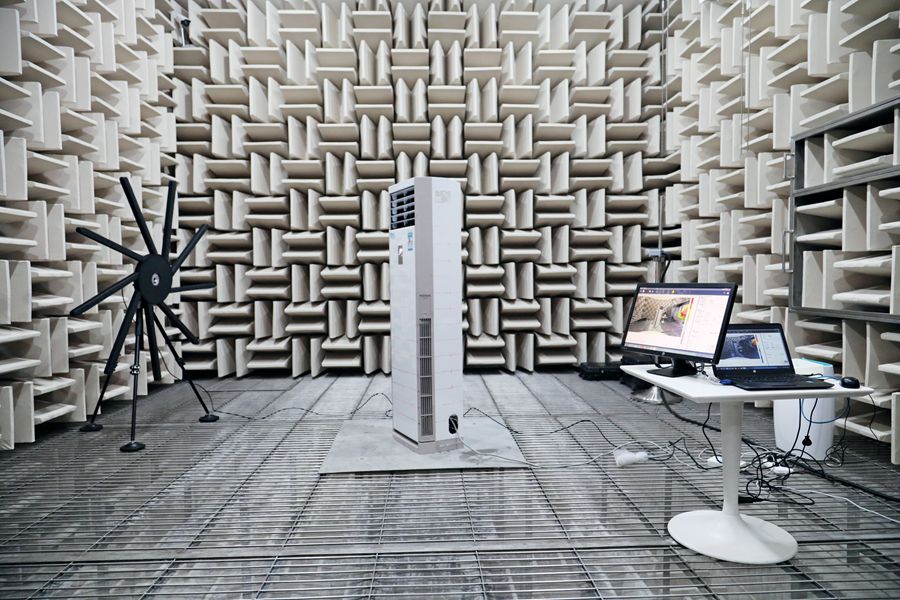 Noise reduction laboratory of Midea.
Meanwhile, Midea commenced efforts in going global. In the 1990s, the company made a foray into the areas of commercial air conditioners, microwaves, water dispensers, and electric rice cookers in partnership with renowned Japanese brands like Toshiba and Sanyo.
In 1998, Midea purchased the compressor plant ventured by Toshiba in China and engaged in the production of core components of air conditioners. It proved that only by mastering core technologies can a company survive and succeed in the face of fierce competition.
In the early days of reform and opening-up, cheap labor forces and increasing domestic demands brought lucrative profits to businesses. After the 2008 global financial crisis, the weakness and flaws of the Chinese manufacturing sector relying on scale merit and low cost became prominent. Unable to sustain business with a low-cost development path, Midea began to explore a new business model.
In 2016, Midea purchased the German industrial intelligent solution provider KUKA and began its adventure in applying intelligent automation in manufacturing. In 2018, it began its transformation of becoming an industrial Internet solutions provider driven by digital technologies and artificial intelligence. At that moment, it officially graduated from being a conventional manufacturer and became an intelligent solution provider.
Innovation-Based Core Competitiveness
In the 2019 Report on the Work of the Government, Premier Li Keqiang specified the overall requirements and policy direction for economic and social development in 2019. He said the government will continue to take supply-side structural reform as its main task. It will work to consolidate the achievements in cutting overcapacity, reducing excess inventory, deleveraging, lowering costs, and strengthening areas of weakness, boost the vitality of micro entities, improve the industrial chain, and remove the obsticles that stand in the way of having a smooth running.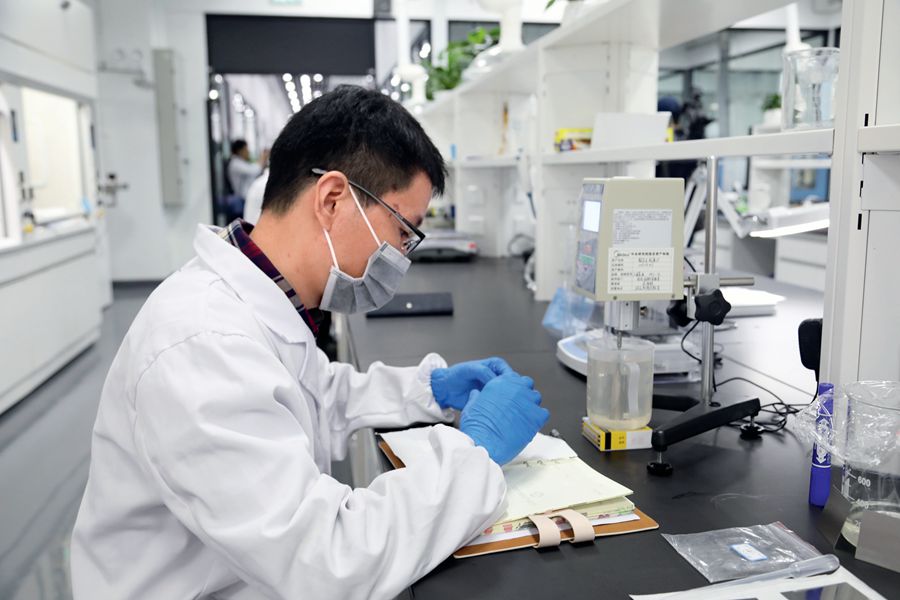 Material technology laboratory of Midea.
"Midea has been a forerunner in advancing supply-side structural reform. It took the lead in driving the businesses with technological innovation and the improvement of efficiency in home appliances. As a result, it is able to offer more quality products that satisfy the upgraded demands of consumers, and improve the productivity of every worker and machine along the industrial chain," said Li Jinbo.
He said Midea had long defined its three development strategies of creating world leading products, driving the business with productivity, and running a global business. Focusing on excessive low-end products and inadequate medium- and high-end products, Midea puts manufacturing leading products first. Centering on customer demands, it works to improve product mix and quality, thus having effectively increased added value to its products.
Pursuing innovation has always been important to Midea. In the early 1990s, the company became the first township enterprise to hire staff with doctoral degrees. It also has set up scholarships in universities to attract top talents from home and abroad. At the moment, Midea has 20 R&D centers in nine countries across the world in an effort to accelerate technological breakthroughs and lead global R&D. According to the State of Innovation Report 2017, Midea maintained its leading position in the world in terms of patents filed in household appliances for three consecutive years. In 2018, the company invested US $1.5 billion in R&D and had more than 10,000 engineers engaging in R&D.
Li Jinbo said that Midea has established a multi-layered and interconnected R&D system. Each department has an independent R&D center and an advanced research center. Meanwhile, a central R&D center was established years ago at the company level. This system makes it possible to focus on short-term products R&D, and foresee technological trends in the next five to eight years.
With technological innovation providing long-term momentum, institutional innovation maintaining sustainable vitality, business innovation expanding the operational scale, and product innovation occupying markets, Midea has been committed to business transformation and the improvement of productivity and profitability. With the supply-side structural reform becoming the major driving force for economic growth, and innovation remaining the core of upgrading China's manufacturing industry, Midea has blazed a distinctive development path that can be followed by others.
"Technological innovation is the only way for China's real economy to achieve sustainable development, and it is the essential path for driving a prosperous country with a manufacturing industry," said Li Jinbo.
Seizing Opportunities in the Digital Era
The application of the fifth generation of communication technologies will move the world into an era of higher connectivity. Internet companies have scrambled to set foot on businesses relating to smart household appliances, posing great threats to conventional home appliances makers. How to gain an advantage in the digital era is a challenge facing all manufacturing companies.
To Midea, solutions to smart home and intelligent manufacturing will be sources of its future expansion. Of course, it will face new competitors. Building direct communication with users will be the greatest difficulty to conventional manufacturing companies. After two years' exploration, Midea decided to follow the path of going intelligent, automated, and digital. Focusing on this, it rebuilt the value chain so that it smoothly reaches and centers on the users.
In 2016, the company unveiled its cloud computing and services platform MeiCloud. It aims to improve products, boost sales, and promote after-sales services with the support of big data technology. For example, Midea introduced a customer-to-manufactory system in washing machine production and selling. Users can now order a unique tailor-made washing machine online. They are also able to track the whole process from manufacturing to shipping and installation on their mobile phones.
In the society of the future, technological advances and changes, tremendous innovations of commercial models, the application of digital technology, changes in industrial and demographic structures, and the emerging of new competitors will all be challenges facing businesses. In response, Midea will improve users' experience and apply digital technology along its value chain.
"The manufacturing industry is the pillar of China's economy and the underlying foundation for building China into a modern country," said Li. He said over the last 40 years of reform and opening-up, China has emerged as a manufacturing powerhouse despite its weak industrial foundation.
"Working in the sector, I have witnessed the leapfrogging development over the decades. I believe more companies will bring products made in China to customers across the world just like Midea has done, as China continues its commitment to reform and opening-up."