DURING the 2019 Two Sessions of China's top legislative and political advisory bodies, Chinese President Xi Jinping, joining deliberation with Fujian deputies, stressed that varied policies and measures should be implemented to encourage and guide the development of the private sector, so as to create a fair, transparent development environment based on the rule of law for enterprises under various forms of ownership. In this way, we can catalyze the innovation and development of private enterprises.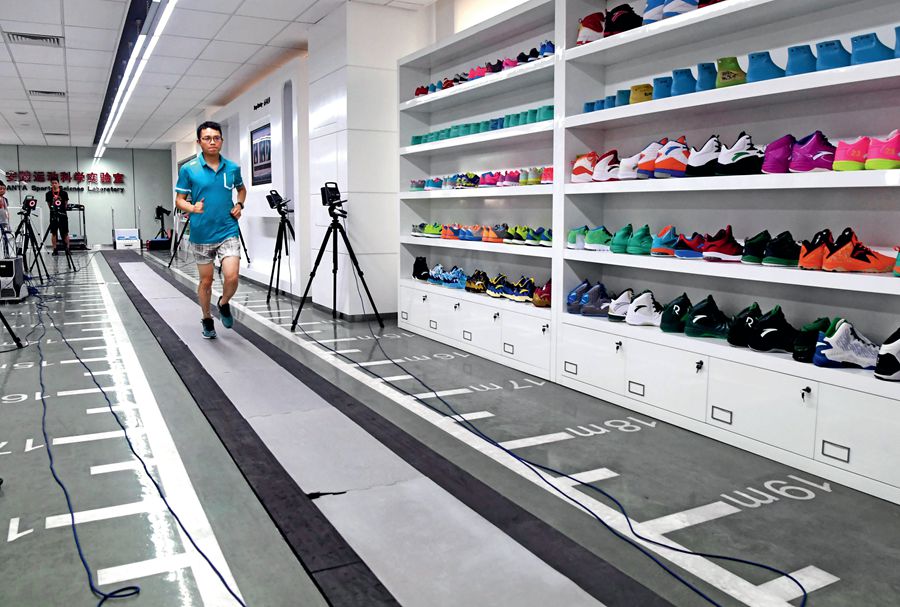 After more than 20 years of development, Anta Group has transformed into an internationally competitive company with a modern management structure.
Zhang Lianqi, a member of the Standing Committee of the CPPCC National Committee and managing partner of Ruihua Accounting Firm, prior to the Two Sessions, visited the Yangtze River Delta and Pearl River Delta, an area where private enterprises are concentrated, to investigate more than 30 private enterprises and learn in detail about their independent innovation, research and development input, profitability, and tax burden. He noted that he clearly felt the tremendous changes in enterprises that were brought about by innovation.
In the survey, Zhang found that in terms of infrastructure capacity-building, the momentum of deep integration between advanced manufacturing and modern service industries is obvious. Enterprises' research and development investment in science and technology continues to increase, and some enterprises have invested 10 to 20 percent of their profits in research and development, which is far higher than the national average. An increasing number of enterprises have realized that if they want to develop steadily and further, they can only rely on research and development plus innovation capability. "Many enterprises have introduced Internet finance, artificial intelligence, and big data. Technological innovation has become an important engine for a firm's development." Zhang Lianqi said.
This year's government work report proposes that the burden of tax and social security contributions for companies will be reduced by nearly RMB 2 trillion. In Zhang Lianqi's view, this is a great benefit for private enterprises, which take up 60 percent of China's GDP. "The most direct effect of the tax and fee reduction is that enterprises can invest saved funds in R&D and innovation to make them and their industries more competitive."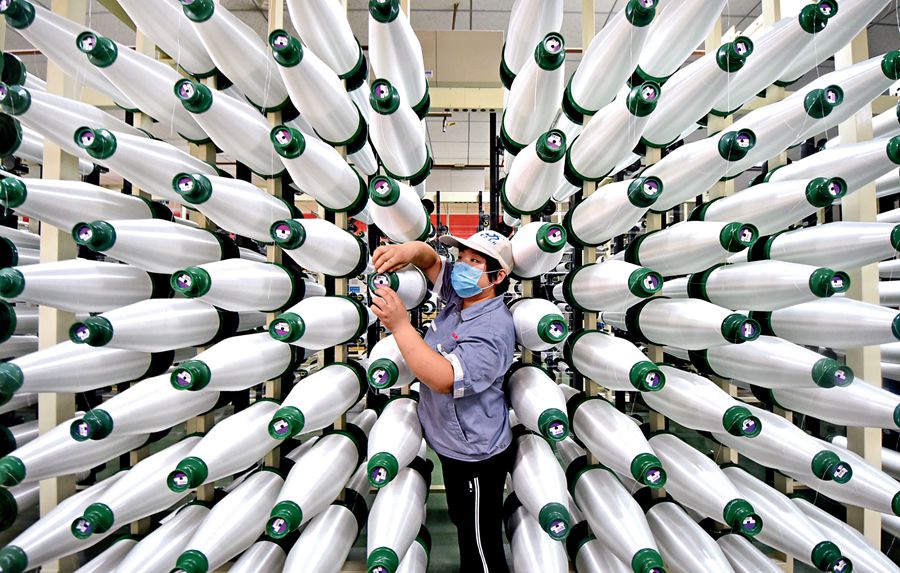 On November 3, 2018, a manual laborer works in a private workshop of a new materials enterprise in Shiqiao Industrial Park, Zibo City in Shandong Province.
In recent years, the competitiveness of Chinese private enterprises has gradually increased. As of the end of 2017, among the top 500 enterprises in the country, private enterprises occupied 226 seats. At the present, more than 70 percent of China's technological innovation and new product development comes from private enterprises. New business forms such as mobile payments and shared bicycles all first boomed in the private sector.
Zhang Lianqi believes that if private enterprises want to achieve high-quality development in innovation, both the government and the private sector should play an active role.
"Private enterprises should enhance their innovative ability and consolidate the foundation of sustainable development," Zhang Lianqi said. At the same time, in the process of innovation, private enterprises should unswervingly follow the road of marketization and legalization. "They should cooperate with the government and act as promoters, participants, and proponents of optimizing the business environment."
To help private enterprises achieve high-quality development, the government should play a role. Zhang Lianqi said that when implementing preferential policies for private enterprises, the government should treat them equally, follow the principle of competitive neutrality. "Let enterprises feel a fair and just environment, so as to stimulate entrepreneurs' enthusiasm." In addition, the government should also address private entrepreneurs' concerns, for example their safety of property and personal security."
In the future, China will continue to promote supply-side structural reform and improve supply quality. Private enterprises will become an indispensable force in the high-quality development of China's economy in the process of industrial transformation and upgrading.