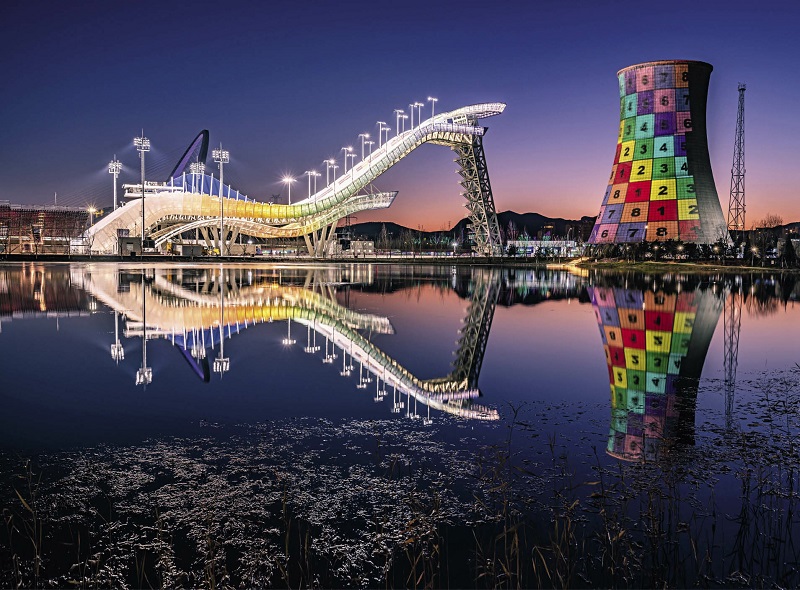 A light show of Shougang Ski Jumping Platform on December 11, 2019.
A former industrial complex lying on the west side of Beijing's Chang'an Avenue has changed drastically over the years.
First built in 1919, the Shougang (Capital Iron and Steel) Group has witnessed the history of new China's steelmaking industry. As the steelmaking giant relocated its manufacturing base to Beijing's neighboring Hebei Province, the former industrial complex was vacated for new possibilities. Today, sci-fi elements, trendy sports, unmanned technology, and the footprints of the Winter Olympic Games can all be found in the renovated site. Renamed Shougang Industrial Park, it is taking on a new look.
In August 2017, President of the International Olympic Committee (IOC) Thomas Bach saw its industrial remains and praised the transformation of Shougang Industrial Park as a great idea. At the 131st IOC Session in September 2017, Bach again applauded the reconstruction of the park as an example of urban planning and renewal that has impressed the world.