French President Emmanuel Macron paid a state visit to China from January 8 to 10, 2018.
He is the first foreign head of state to visit China in 2018, as well as the first European leader to visit China since the 19th National Congress of the Communist Party of China convened last October.
During his talks with Chinese President Xi Jinping in Beijing, a consensus was reached to further advance the China-France comprehensive strategic partnership. Xi called on the two countries to deepen strategic cooperation in traditional areas and promote cooperation in emerging areas.
Macron said France attaches great importance to bilateral cooperation within the framework of the Belt and Road Initiative. He hoped his visit to China could promote exchanges and dialogue in all fields between the two countries.
Macron began his China trip in Xi'an, capital of Shaanxi Province and the starting point of the ancient Silk Road, before holding formal talks with Xi in Beijing.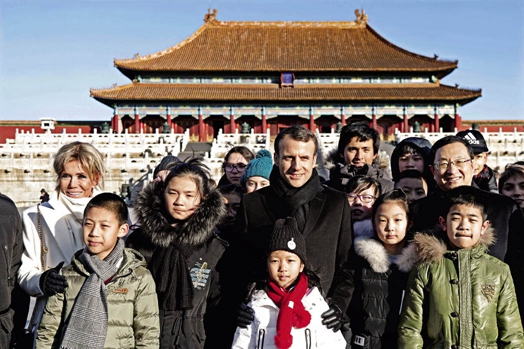 French President Macron and his wife visit the Palace Museum in Beijing on January 9, 2018.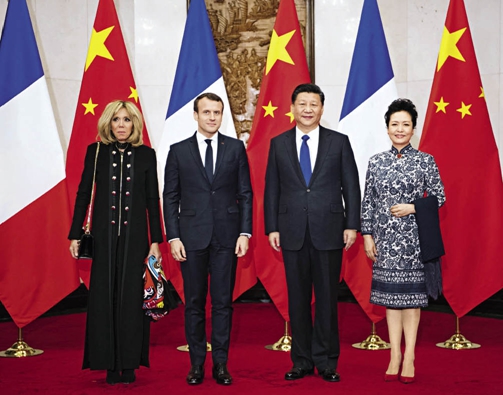 Chinese President Xi Jinping and his wife Peng Liyuan pose for a group photo with the French presidential couple at the Diaoyutai State Guesthouse in Beijing on January 8, 2018.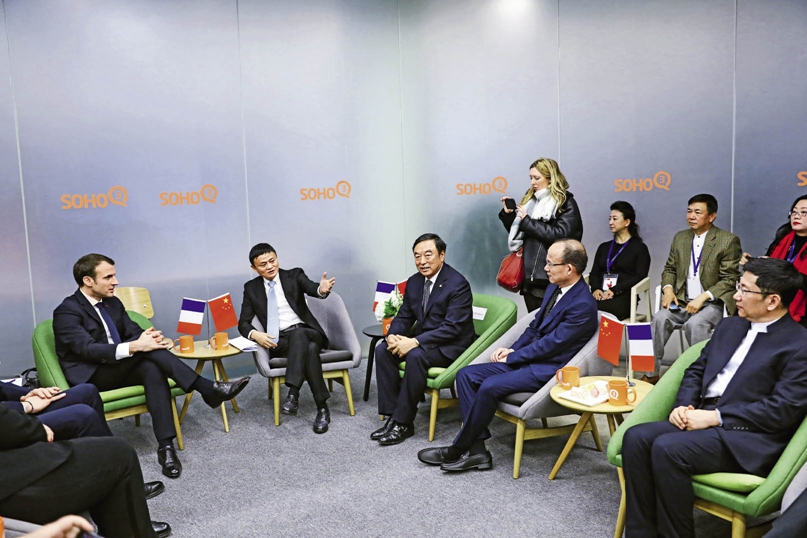 President Macron meets with Jack Ma (second left), founder and chairman of Alibaba Group, and several other entrepreneurs from China and France, in Beijing on January 9, 2018.