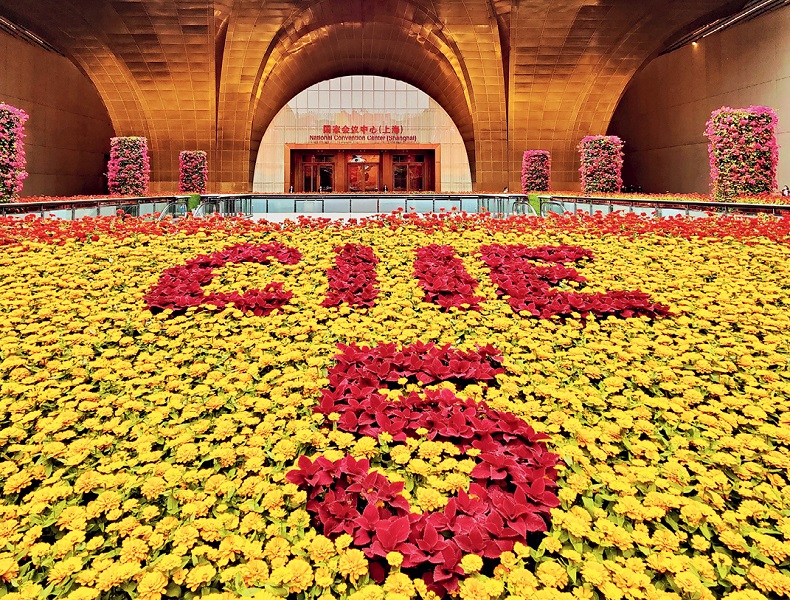 On November 3, 2022, the fully decorated National Exhibition and Convention Center (Shanghai) is ready for the opening of the fifth China International Import Expo.
Openness is a key driving force behind the progress of human civilizations and an intrinsic path toward global prosperity and development, President Xi Jinping pointed out in his address at the opening ceremony of the fifth China International Import Expo (CIIE). He called on countries to commit to openness to meet development challenges, foster synergy for cooperation, build the momentum of innovation, and deliver benefits to all.
Fully showing the country's openness, the annually-held CIIE in Shanghai, China since 2018, by gathering thousands of companies from over 100 countries, has become a vital platform to promote trade, investment and global cooperation, and a "golden gate" to the vast Chinese market.
The fifth CIIE, which concluded on November 10, saw US $73.5 billion worth of tentative deals reached for one-year purchases of goods and services, up 3.9 percent from that of last year. With exhibits becoming merchandise, exhibitors turning into investors, and first-timers becoming regular participants, the CIIE has become a global platform for sharing Chinese opportunities, and also witnessed the country's steady advancement toward high-standard opening-up.
China hopes its commitment to openness will bring about broad prospects for global development, as Xi indicated in his speech at the fifth CIIE.