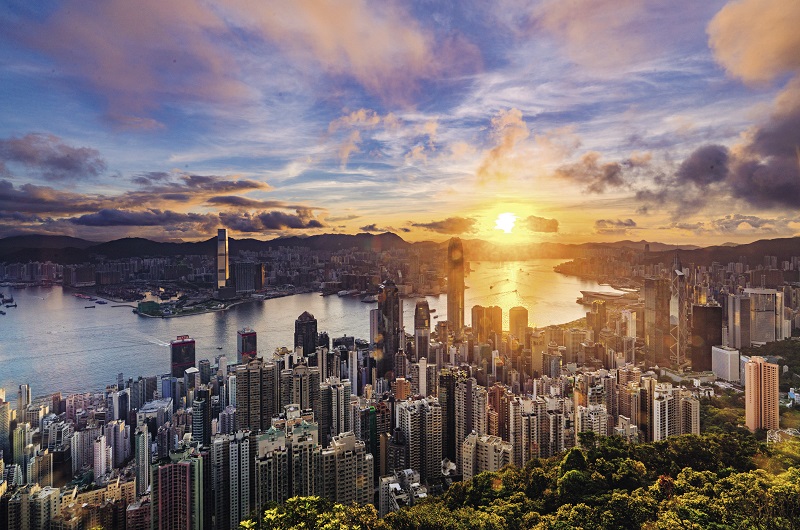 After a shower of rain, dark clouds hovering over Hong Kong gradually dissipate, and the sun bursts out in the east, shedding its golden rays over the Victoria Harbour, on the morning of June 30, 2020.
On July 1, 2022, Hong Kong Special Administrative Region (HKSAR) celebrated its 25th anniversary.
Over the past 25 years, the "one country, two systems" policy has proved to be a great success in Hong Kong. With the strong support of the central government and an international vision, Hong Kong has secured economic and social development, maintained its unique edges as an international financial hub, and played a crucial role in connecting the Chinese mainland with the rest of the world.
The urban agglomeration of Guangdong-Hong Kong-Macao Greater Bay Area is taking shape at an accelerated pace. Supportive policies have been rolled out and new rules put in place to facilitate the free flow of various economic production factors.
In the national 14th Five-Year Plan (2021-2025), the central government reaffirmed its support for Hong Kong in strengthening its position as an international financial, transportation, and trade center, and also introduced some new plans for it to take on other center roles, collectively known as "Eight Centers."
John Lee won a landslide victory in the election for HKSAR's sixth-term chief executive post in May. In his election manifesto, Lee indicated that the new government should give full play to the advantages of the "one country, two systems" policy, integrate into the national development plan, participate in the construction of the Greater Bay Area, and get on board the high-speed train of economic development on the mainland.
Hong Kong, with its long-term prosperity and stability, is proving to the world that this Pearl of the Orient will continue to shine even brighter in the future.