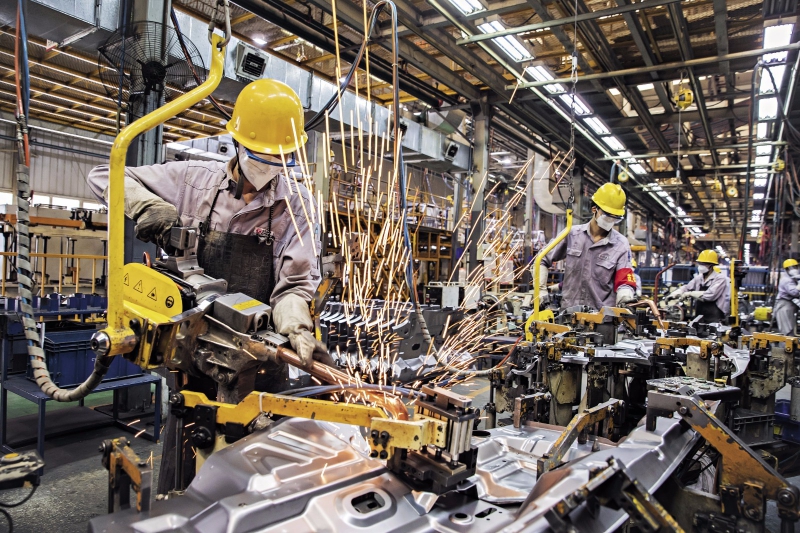 Workers are assembling automobile at the plant of Dongfeng Xiaokang Automobile Co., Ltd. in the industrial park of Shapingba District, Chongqing City, on May 7, 2020.
The year 2020 is set by China to win the battle against poverty and bring to completion the building of a moderately prosperous society in all respects. As COVID-19 still ravages the world, the postponed annual "two sessions" of China have naturally drawn global attention. Apart from the importance of the political events per se, their convening also implies the country's strategic success in containing the epidemic.
With no GDP growth target set this year, the government work report puts emphasis on creating jobs, improving people's livelihoods, unlocking the vitality of market entities, and stimulating domestic consumption, all in an attempt to stabilize the country's economic development.
During the final leg of the journey to lift all rural poor out of poverty, the country is devising creative ways to help them secure a comfortable life, including relocation and e-business. Meanwhile, the rebooting of manufacturing and booming Internet economy are creating a new economic momentum.
With a slew of new policies introduced to support various economic sectors and guarantee people's wellbeing, the country is poised to honor its promise of providing its people with the means of leading a good life, thus achieving its first centenary goal of building a moderately prosperous society in all respects.