THE COVID-19 outbreak has wreaked havoc on both domestic and foreign-funded companies in China. In response to it, both the central and local governments have rolled out a slew of measures to alleviate the impact and help businesses resume operation. Despite this devastating epidemic, China's economic fundamentals have remained sound, and will continue to be strong over the long term; the advantages of its industrial system, human resources, and infrastructure are intact; and its huge, robust market remains appealing to foreign investors.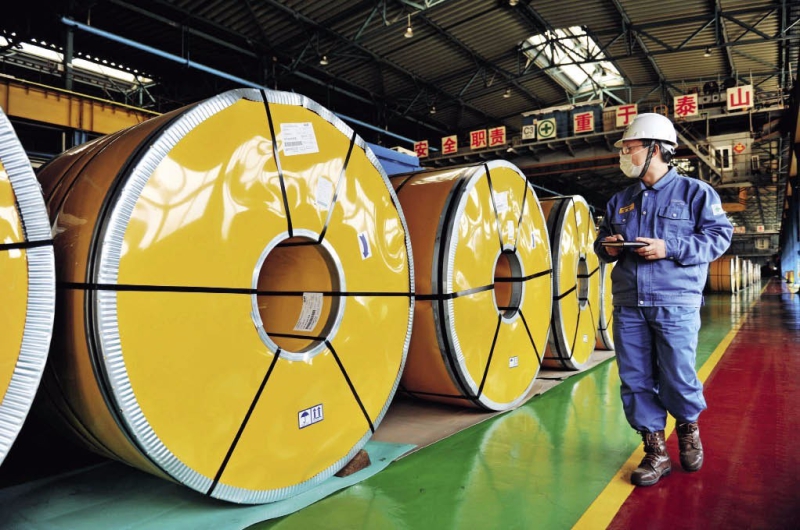 A Critical Part of the Global Market
Johnson & Johnson, founded in 1886 and headquartered in New York City, is a producer of consumer health products, medical devices, and pharmaceutical products. It operates more than 260 companies in 60 countries and regions worldwide, and has reported revenues of US $82.1 billion last year. Johnson & Johnson China, headquartered in Shanghai, has opened several companies and factories in the city, and is a leading taxpayer there.
Its Chairman Will Song recently told China Today in an interview, "We are highly confident about the Chinese market. The fact has proved that China is a key market for Johnson & Johnson's global business, innovation, and research and development. Last year the company's executive committee declared in Beijing that the Chinese market would be the engine of its global innovation efforts." Song also shared the wish he shares with other Chinese that this epidemic would end soon, and his company is doing its part to help China reach this goal.
Johnson & Johnson is actively engaged in the fight against COVID-19, donating funds and materials valued RMB 30 million or more, enhancing the protection of its staff and the general public, and developing a vaccine in cooperation with the Biomedical Advanced Research and Development Authority (BARDA) of the United States Department of Health and Human Services.
Like many other companies in China struggling under this unprecedented epidemic, Johnson & Johnson has faced multiple difficulties in its operations recently, but has managed to cope with them thanks to the joint efforts by all segments of society, especially the Chinese government, who has rolled out various business-friendly policies. All its nine factories in China, which produce consumer health products, medical devices, and pharmaceutical products, had reopened by mid March.
"China's increasing opening-up and improving business environment create conditions for Johnson & Johnson's growing engagement here. We have established a dozen entities across China, with the staff numbering 11,000. And China is a key R&D market for us," said Song. Two of the company's global pharmaceutical R&D centers are located in China.
Seeing the role of innovation in stimulating economic growth, Johnson & Johnson has accelerated R&D in China over recent years. In 2014, it established in China its first innovation center in the Asia-Pacific region, following such facilities it has in London, California, and Boston. In 2019, it inaugurated the innovation incubator JLABS and a lung cancer research center in Shanghai.
After the outbreak of COVID-19, some people abroad become worried about the future of Chinese economy and foreign companies in China. Song however thought differently. "The epidemic, which will not last long, will not change the bright prospects of Johnson & Johnson's development in China over the long run. After it ends, Chinese people will pay even more attention to their health, which will consequently lead to growing demands for high-quality medical care services. And the state will accelerate its efforts to improve the public health system," Song said. He added that he has witnessed the resolve of the Chinese government and the tenacious efforts of all members of the nation to defeat the epidemic.
The recent measures China has taken to expand its reform and opening-up and continue to improve its business environment send a clear sign as to the priority it places on attracting and supporting foreign investment as well its commitment to creating an investment environment of greater fairness, transparency, and predictability. "We attach great importance to the Chinese market, and have confidence in achieving fast, sound, and innovation-driven growth in China," Song said.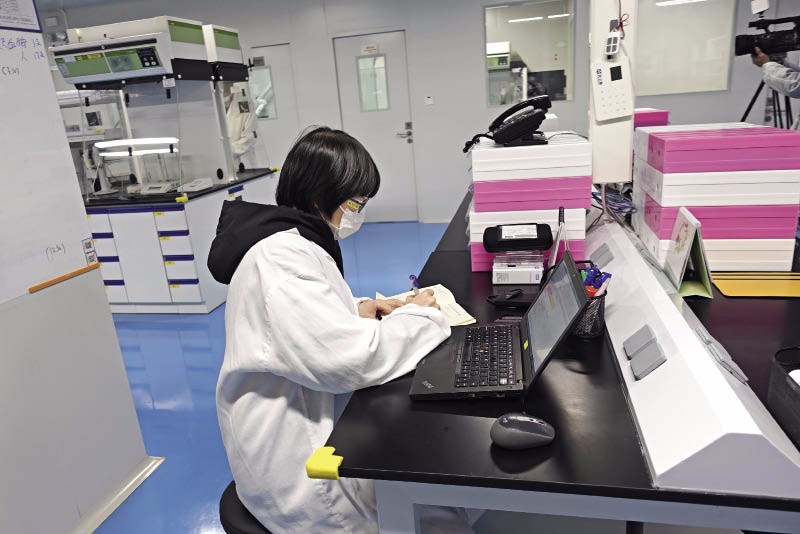 Remaining Resilient
Roche Pharmaceuticals China has also avidly engaged in the combat against the COVID-19 epidemic. Together with Roche Diagnostics, it made an emergency donation of more than RMB 4.3 million, both in cash and in kind, to China Population Welfare Foundation. Later it tapped into its global supply chain to purchase and allocate medical protective materials for emergency use, and donated another RMB 6 million worth of medical supplies to frontline disease prevention and control. These are what an internationally renowned healthcare company should do to fulfill its social responsibility in the face of a massive epidemic, said Roche Pharmaceuticals China General Manager Hong Chow.
Through the coordination by the medical team under the Joint Prevention and Control Mechanism of the State Council, Roche Pharmaceuticals China donated RMB 14 million worth of Tocilizumab injections to Wuhan hospitals through China Primary Health Care Foundation in February. The drug was used to treat COVID-19 patients. "This immunosuppressive drug was approved but has not entered production in China. On receiving a letter from the Joint Prevention and Control Mechanism of the State Council, we immediately procured the drug through our global supply chain, packaged it in Shanghai, and then sent it to Wuhan within 11 hours using our cold chain transport system," said Chow.
While offering assistance to the battle against the epidemic, Roche Pharmaceuticals China has also gradually resumed operation since February 10, with support from the Shanghai government, who has rolled out financial and other incentives for local businesses. At the peak of the outbreak, the company encountered obstacles in promptly delivering medication to patients of severe and acute conditions, such as road blockages, regional lockdowns, and quarantine of personnel. As a result, it responded by exhausting all transport options at all costs, including seeking the help of the Shanghai government. "The government timely launched a cargo transport permit that is recognized across the Yangtze River Delta and the mobile phone-based health QR code system, which significantly facilitated goods transport in the Yangtze River Delta region," recalled Chow.
In October 2019, Roche inaugurated its Shanghai innovation center in the city's Zhangjiang Hi-Tech Park, completing the construction in three years at an investment of RMB 863 million. It is expected that Rache will make Shanghai Roche its third global strategic center after Basel of Switzerland and San Francisco of the U.S.
Chow closely follows the news about the outbreak, and has been impressed by the solidarity Chinese people from all walks of life have shown in fighting it. "I feel lucky that Roche made the right choice, and we are fully confident in our long-term development and investment in China," she said.
Economic Stability Foreseeable
With similar confidence in the prospects of China's economy, many other foreign companies have increased their investment in the country. AstraZeneca, a global science-led biopharmaceutical business, reported a revenue of US $4.88 billion from China last year, an increase of 35 percent year on year. Emerging markets including China now represent the largest segment of its global business. "The Chinese economy displays strong resilience. We believe the fundamentals sustaining its long-term strong growth remain unchanged, and will increase investment here," said Michael Lai, general manager of AstraZeneca China.
Honeywell, headquartered in Charlotte of the U.S., runs 21 factories in China, all of which are back in full operation. President of Honeywell China, Scott Zhang, told China Today, "These 21 factories work on both domestic orders and orders from other parts of the world. We believe in the strength of Chinese manufacturing and the resilience of China's economy."
"The epidemic may negatively affect China's efforts to attract foreign investment over the short term. But foreign investors pay more attention to medium- and long-term prospects, and China is ramping up its endeavors to stabilize foreign investment and open up even wider. Consequently, even the short-term impact of the epidemic will be limited," said Zhang Jianping, an expert with the China Council for the Promotion of International Trade and Chinese Academy of International Trade and Economic Cooperation. He concluded that China has retained its clear advantages and huge potential in luring foreign capital, and its economy will run smoothly over the long term.