The Bund in Shanghai was lit up at a roadshow to recruit buyers at the second China International Import Expo (CIIE) on the evening of May 30. Moving forward, the CIIE Bureau will shift from enrolling exhibitors for the Business Exhibition at the 2nd CIIE to attracting buyers.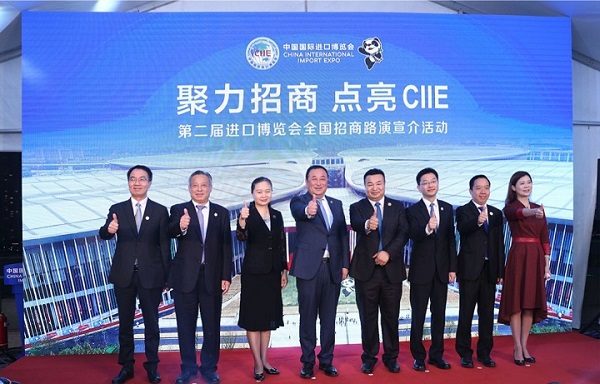 Among the attendees at the roadshow were officials from the CIIE Bureau, State-owned Assets Supervision and Administration Commission of the State Council (SASAC), Shanghai Municipal Commission of Commerce, and representatives from Bank of China and domestic and foreign buyers, as well as trade missions from Beijing, Shanghai, Jiangsu, Anhui, and some State-owned enterprises.

"Inviting buyers is a top priority in preparing for the CIIE; the bureau will improve the recruitment of both buyers and exhibitors and push forward the sustainable development of the CIIE," Sun Chenghai, deputy director of the CIIE Bureau, said at the roadshow.
Sun stressed that the expo will invite more buyers from the private sector, especially small and medium-sized enterprises (SMEs), giving them the chance to learn more about international markets and seize business opportunities at the expo.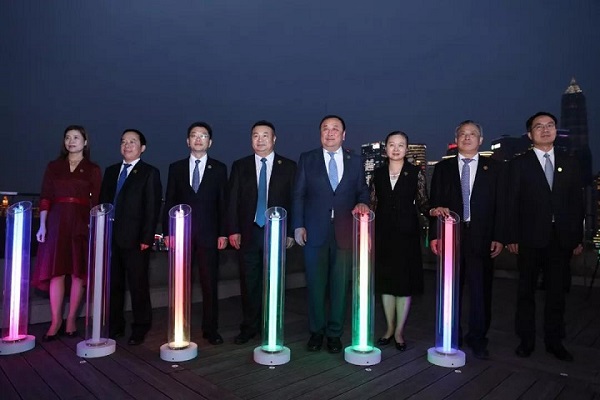 At 7 pm, as the keynote speakers and distinguished guests pressed buttons together at a short ceremony, the 43-story Citic Group Tower on the other side of the Bund was lit up with the expo's logo and mascot. Afterwards, an advertising video for the CIIE buyer recruitment was played on site.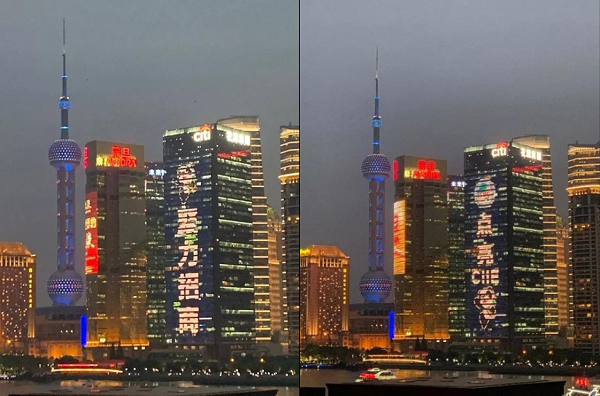 Buyer registration will be open until the end of September, and the bureau will run a nationwide tour of roadshows in partnership with the Bank of China in the next few months. The next stop will be in the city of Hangzhou, Zhejiang province on May 31.