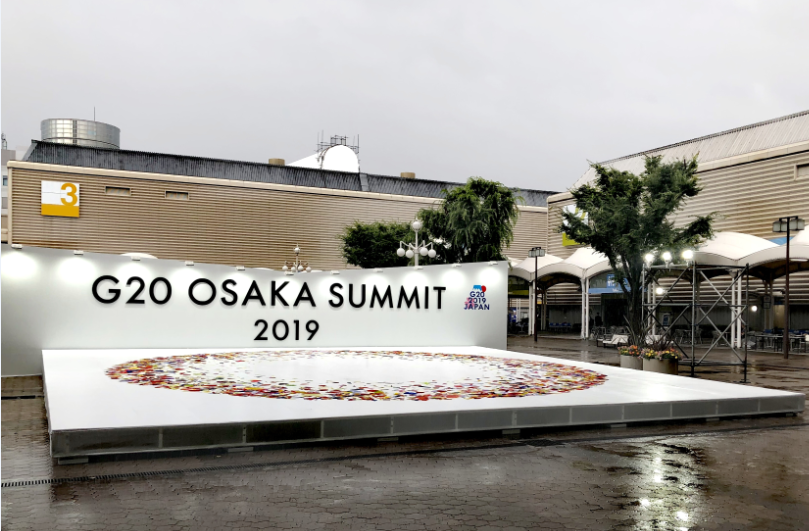 As WTO's three functions of administering multilateral trade rules, organizing trade negotiations, and settling trade disputes are coming under pressure, WTO reform is becoming a hot topic at the ongoing G20 Osaka Summit.
On the evening of June 27, right before the formal commencement of the G20 Summit, Japan's Foreign Press Secretary Takeshi Osuga took a question from China today about how the WTO reform would be discussed at the summit and what was Japan's stance on the reform discussed at the press conference briefing about Japan's bilateral meetings with G20 participating countries and organizations.
In answering the question, Osuga said that the topic would be discussed in-depth at various meetings of the summit. "For example, at the meeting between Prime Minister Shinzo Abe and EU leadership today, the WTO reform was discussed, including the issue of dispute settlement," he told China Today.
Osuga refrained from giving details about Japan's stance on the issue. More discussions will be made in the following two days.
As the terms of the two judges of the WTO Appellate Body will terminate in December 2019, the dispute settlement system will be paralyzed.
At a speech given at the Peterson Institute for International Economics in Washington D.C. on April 11, the WTO Director General Roberto Azevêdo, after underlining the important role the WTO plays in the stability and predictability of world trade, said, "It is clear that the WTO has to work better, run faster, and be more responsive."
He listed the three areas that WTO members had shown great concern: First how to strengthen the work of the WTO's regular bodies and committees to improve areas such as notifications and transparency; secondly, how to improve the dispute settlement system and address the impasse in the appointments to the Appellate Body; an thirdly, how to improve WTO negotiations so that we can keep delivering new agreements with real economic impact.
About the WTO reform, on May 13, China formally submitted its proposal to the organization, and identified four key points: tackling the essential and pressing issues threatening the existence of the organization, increasing WTO relevance on global economic governance, improving the organization's operating efficiency, and increasing the inclusiveness of the multilateral trade mechanism.