By staff reporter ZHANG HUI
THE first China International Import Expo (CIIE) has attracted the participation of more than 3,600 companies worldwide and attendees from 172 countries, regions, and international organizations. Meanwhile, 82 countries and three international organizations set up booths at the Country Pavilion of the expo for trade and investment. Moreover, 18 heads of state and government were invited to attend the expo, among them is the Maltese Prime Minister Joseph Muscat.
Malta is one of the first Western countries that established diplomatic relations with China, and has been an active participant in the Belt and Road Initiative. What does the expo mean to Malta, a country often dubbed the "heart of the Mediterranean"? To learn more about that, China Today conducted an exclusive interview with the Maltese Prime Minister Joseph Muscat in Shanghai on November 4.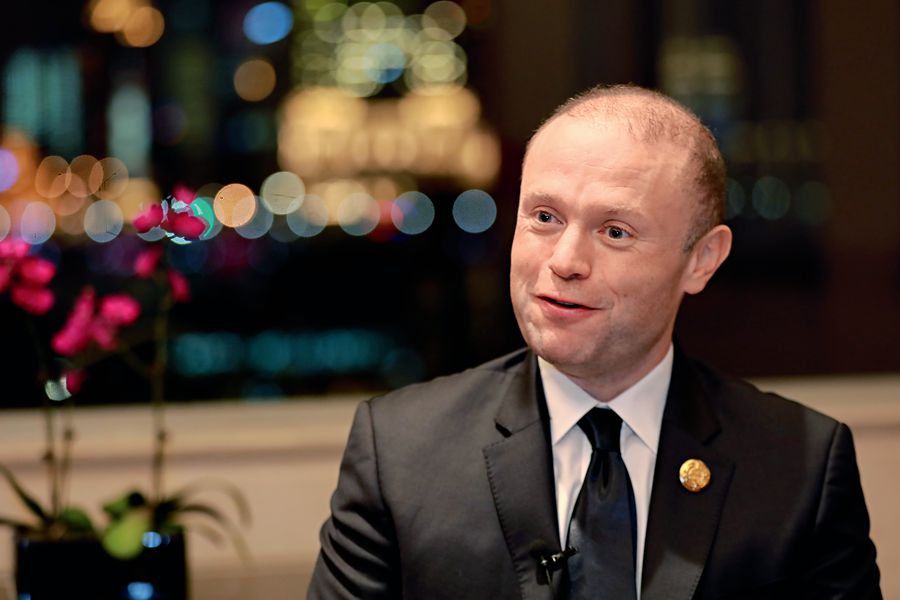 China Today: As an honored guest of the Chinese President Xi Jinping to the first CIIE, what do you think about the great event? What do you think China is signaling to the world by holding the import-themed expo, particularly during this time of rising trade protectionism?
Joseph Muscat: I think it's a very strong signal, and it will not go unnoticed by people, by companies, and by governments across the world. Over the past several decades, China has always been considered as the world's exporter, the place from where many products come. When there are all these debates about tariffs, about to protect or not to protect, to liberalize or not to liberalize, China opens up both symbolically and practically to the outside world by hosting itself an expo for those companies wanting to enter the Chinese market. I think it's a very significant political science.
China Today: What does Malta intend to display to visitors at the expo?
Joseph Muscat: I think our companies are relatively small, even though we host some of the big multinationals back at home. I think what we bring with us here is our idea of serving as a hub of the Mediterranean, as a place in the center of the Mediterranean and within Europe, where Chinese companies can really and truly do business. And in a way it is not the traditional import-export idea, but it's service-oriented, a more logistics-oriented approach that we bring with us.
China Today: China and Malta signed the Memorandum of Understanding on the Medium-Term Plan of the Governmental Cooperation between China and Malta from 2014 to 2019, setting the guideline for bilateral cooperation. Malta has clarified its support for the China-proposed Belt and Road Initiative. We know Malta is also a founding member of the Asian Infrastructure Investment Bank (AIIB). In light of all this, how is the bilateral cooperation going under the Belt and Road framework?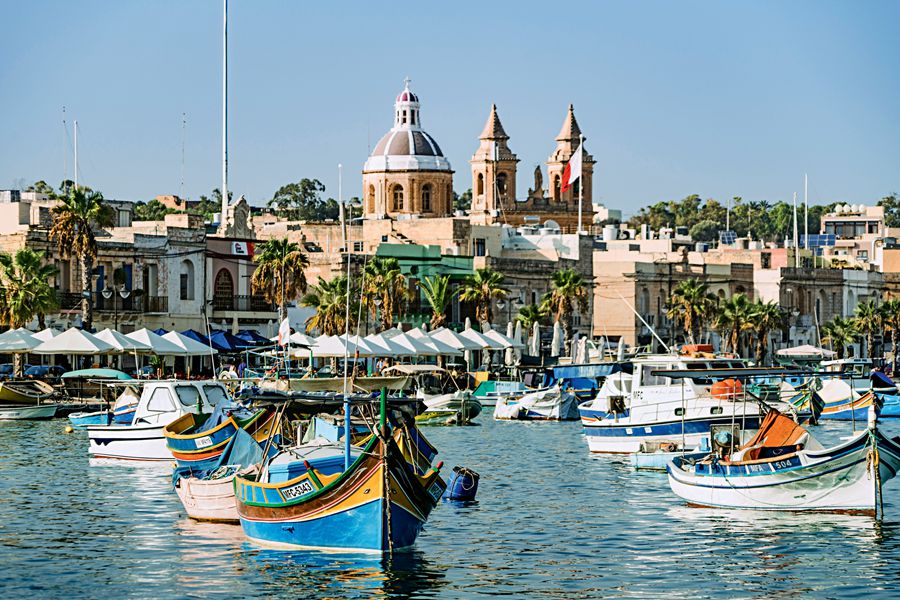 Malta, a picturesque island nation in the Mediterranean, is a popular holiday paradise in Europe.
Joseph Muscat: Malta was one of the first countries to establish diplomatic relations with China. When it comes to the recent important political and strategic initiatives such as the Belt and Road Initiative, we were part and parcel from the very beginning, and we're very glad that we are signing an agreement to make sure that we continue to move in this direction in a mutually beneficial way. In the same way, joining the AIIB as a founding member, I think, is a very clear signal that we want to participate. We consider China as an important strategic partner. And the investments carried out by both Chinese state-owned companies and private companies in Malta for me are very important.
China Today: In what fields do you think China and Malta will have more cooperation in the future?
Joseph Muscat: Well, we already have a very important cooperation in the energy field, both in traditional energy and new forms of energy, which also helps the environment. I do believe that there is very important potential that can be further tapped into when it comes to logistics, given our positioning in the center of the Mediterranean as a place from where Chinese companies can reach not only Europe, but North Africa. And then there are other areas varying from tourism to financial services where we are keen to cooperate together.
China Today: Over the past several years, China has been contributing more to global governance. What do you think about China's role in global governance?
Joseph Muscat: I think it is a crucial role. If we look from what has been achieved on climate change to other areas like trade, China has played an increasingly important role in international affairs. Looking into the future, I do believe that there is a necessity for more international governance, say, in the area of artificial intelligence. This is an area which I believe will be crucial for the future, will change the nature of work and life itself in the future.