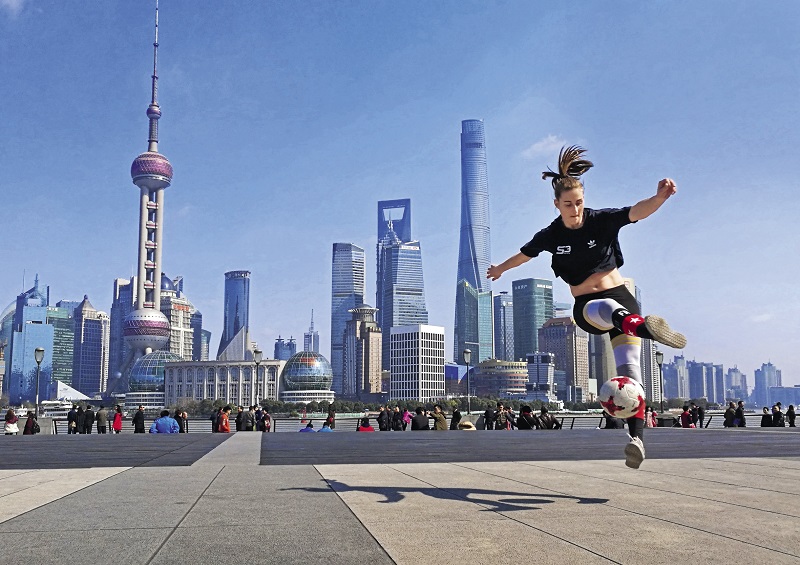 A foreign young lady is playing streetball at the Bund of Shanghai on March 14, 2017.
China's landmark achievements and historic rise on the global stage in the past decade are destined to be deeply etched in Chinese people's living memory and highlighted in the nation's history. The contribution of China's economy to the global growth has stood at around 30 percent for years, making it the largest engine of global economic growth.
Beyond the economic front, China's impressive progress can also be found in ecological protection, cultural development and protection, science and technology, and many other areas. As China becomes more integrated with the world by expanding and deepening its opening-up, more and more foreigners have made their way to China, partaking in its development or engaging in exchange and cooperative activities with the country. They have thus become witnesses and observers of China's progress over the past decade, as well as serve as a bridge connecting the country with the rest of the world. The following special reports aim to present the progress of China in various aspects over the past decade through the eyes of those foreigners.