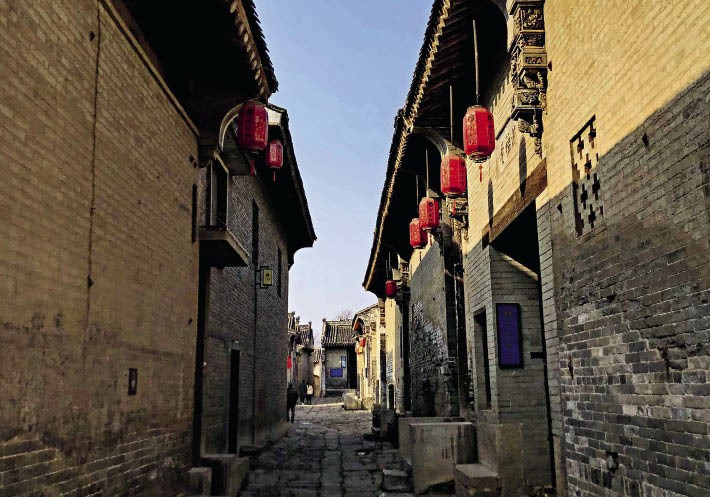 Along the time-honored quaint streets of Dangjia Village, the cobblestone alleys, gated residence of various styles, and masterfully designed quadrangle dwellings display the prosperity and glory of the city's ancient past.
HANCHENG, a city in northwest China's Shaanxi Province, is renowned as the hometown of Sima Qian, a legendary historian in China's Western Han Dynasty (202 BC-AD 8) and author of the Records of the Grand Historian.
Also known in ancient times as "Longmen" or Dragon Gate, Hancheng was built during the Western Zhou Dynasty (1046-771 BC). It is part of the Guanzhong Plain urban agglomeration along the banks of the Yellow River. Throughout history, the city experienced much political turmoil and reconstruction. Various archaeological discoveries were made in the city, which include the ruins of vassal states in the Western Zhou Dynasty and large frescoes from the Song Dynasty (960-1279), all of which have added to the many stories this city has to tell.