The year 2018 marks the centenary of Mr. Nelson Rolihlahla Mandela, the South African icon in the struggle against apartheid. It is also the twentieth anniversary of the establishment of diplomatic relations between South Africa and China.
Nelson Mandela was a leader and a public figure whose example is revered by South Africa and the world. The South African Government has dedicated 2018 the Mandela Centenary Year, as it has come to be known, to celebrate the life, times, and legacy of the man who dedicated the bulk of his life in service to the people.
Madiba, as Mandela was affectionately known, was renowned for his wisdom, his unfailing humility, his abiding compassion, and his essential integrity. South African government has dedicated this year to his memory and promised to devote every action, every effort, and every utterance to the realisation of his vision of a democratic, just, and equitable society.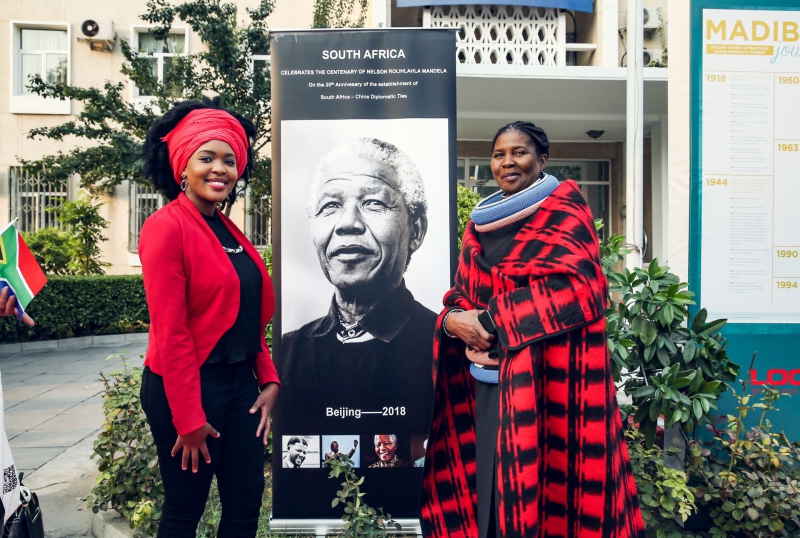 South African Ambassador to China Dolana Msimang, together with a guest performer, poses for a picture at the Open Day event on October 13.
On 13 October 2018, the South African Embassy in Beijing celebrated Madiba's life journey from his birth on 18 July 1918, his life as a youth in the ANC, his involvement in ANC activities where most of the work was done underground, his imprisonment in 1963, through to the famous Rivonia Trial where he and his co-accused were sentenced to life imprisonment, to his release after 27 years of incarceration in 1990, and finally to his elevation to the Presidency of a democratic South Africa in 1994, till his passing away on 5 December 2013, as well as his living legacy that remains with us.
The event at the Embassy celebrated Madiba's life through a series of portraits and videos, as well as sharing the experience of his living legacy through live cultural performances.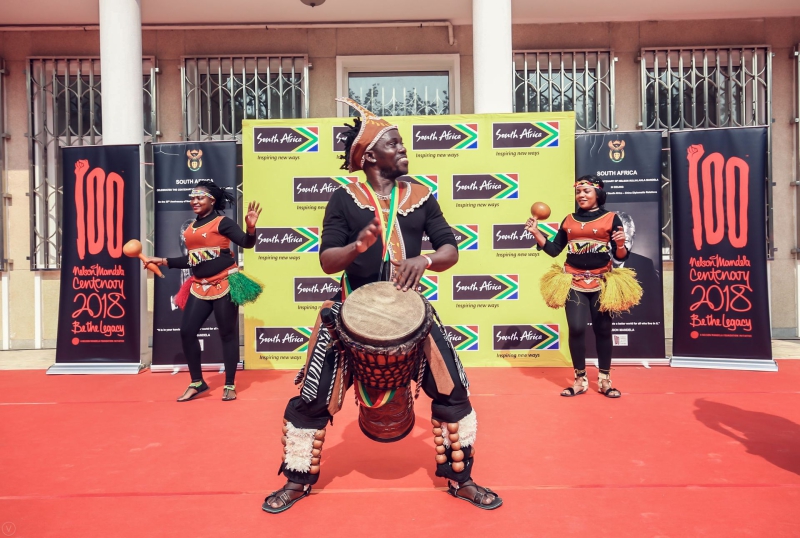 Captivating African dance

Along with that, the Embassy also presented the beauty of South Africa through visual tourism promotional materials. At the open-day event, South African food products were also showcased, including, beef, rooibos tea, and wine, which are renowned the world over for their high quality, fresh taste, safety, and novelty.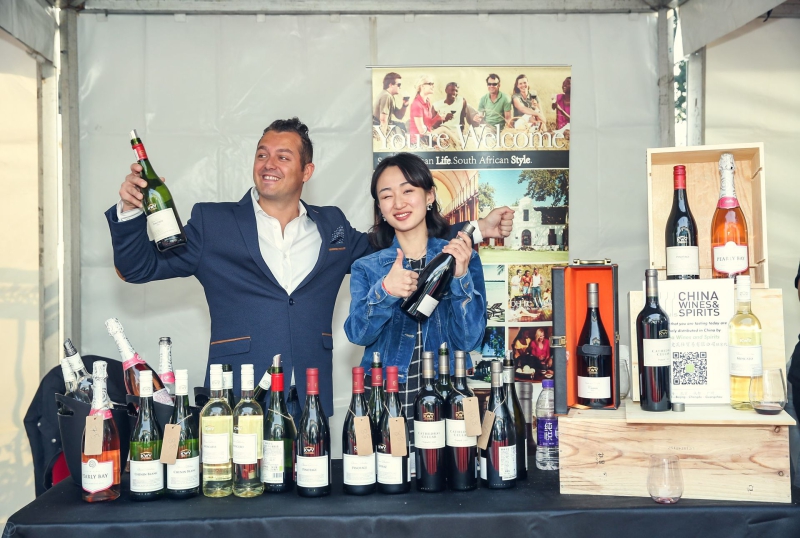 South African wines also on display on the Open Day event. Photos by Song Honghai