国家
ɡuójiā
Family-state / Country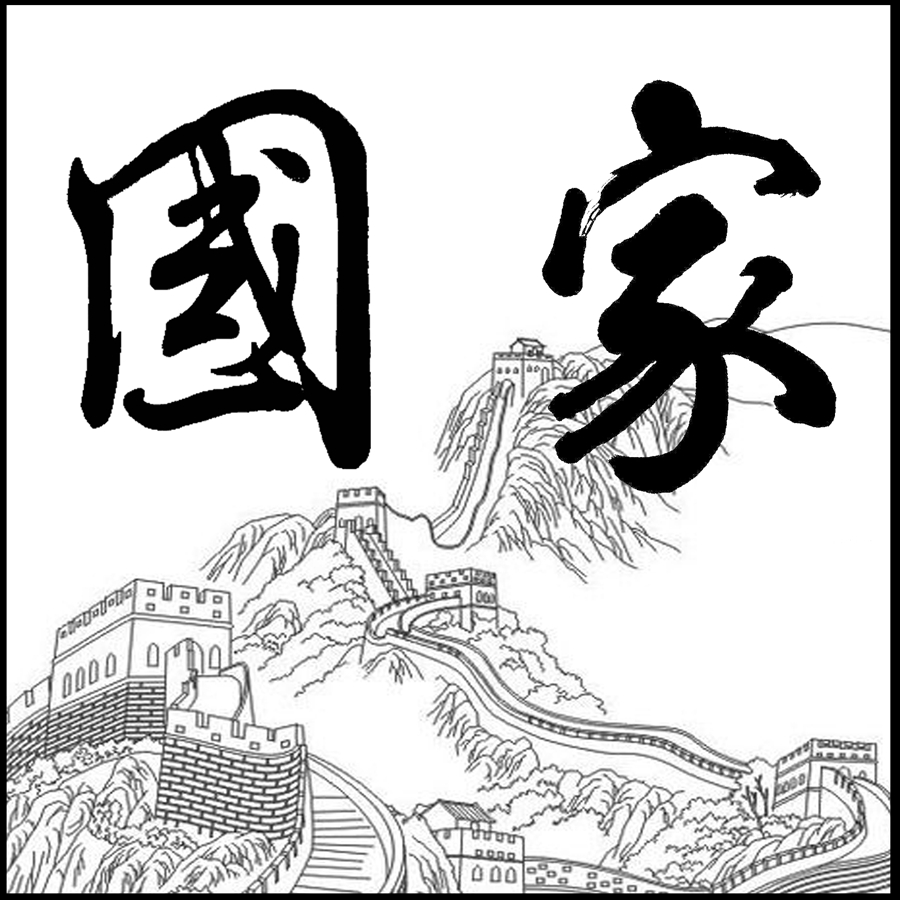 古代指诸侯和大夫的领地。古代诸侯的封地称"国",大夫的封地称"家"。"国家"是"国"与"家"的合称。在古代中国,家庭、家族、国家都是依据血缘、宗法关系构建起来的,在组织结构上具有共通性。这就是所谓的"家国同构"。后演变指一国的全部疆域。近代以来,"国家"又指由一定疆域、人民和政权机构共同构成的政治实体。
Family-state referred to the land owned by feudal lords and officials in ancient China. The land of a feudal lord was called "state" and the land of an official was called "family." In ancient China, family, clan, and country shared common structural features, all founded on the basis of blood relationships. This is the so-called "commensurability of family and state." Family-state later referred to the entire territory of a country. In modern times, the term is also used to denote a polity encompassing a territory, a people, and a government.
◎君子安而不忘危,存而不忘亡,治而不忘乱,是以身安而国家可保也。(《周易·系辞下》)
(君子安居时不忘危险,生存时不忘灭亡,天下太平时不忘记祸乱,如此自身就能安全、国家就能保全。)
A man of virtue and talent should be aware of potential danger in time of peace, keep in mind possible peril in time of security, and be vigilant of turmoil in time of order. Then he can keep himself safe and his country preserved. (The Book of Changes)
◎人有恒言,皆曰"天下国家"。天下之本在国,国之本在家。(《孟子·离娄上》)
(人们常说"天下国家"。"天下"的根本在于"国","国"的根本在于"家"。)
People often say, "State and family are all under heaven." The root of all under heaven is in the state. The root of a state is in the family. (Mencius)
国体
ɡuótǐ
State System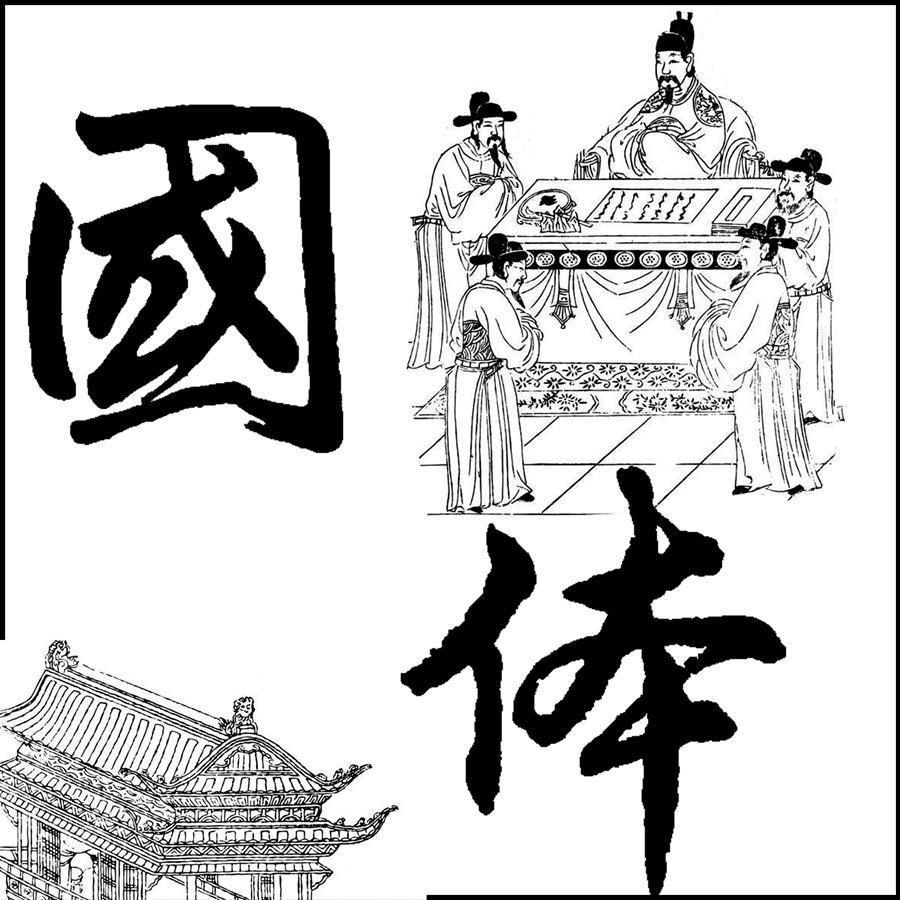 主要有三种不同的含义:其一,指辅佐国君的重要大臣。这是一种比喻的说法,即国家犹如人的身体,而辅佐国君的大臣犹如这个身体的重要组成部分。其二,指国家的法令制度。其三,指国家的体统或尊严。
The term, literally meaning the state and the body, has three meanings. First, it refers to the important ministers who help the sovereign ruler govern the state. Figuratively, the term suggests that the state is a human body and the ministers are the major components of the body. Second, it refers to the constitution and laws of a state. Third, it means national polity or dignity.
◎君之卿佐,是谓股肱,故曰国体。(《谷梁传·昭公十五年》范宁集解)
(辅佐国君的执政大臣,就像人的大腿和胳膊,所以称作"国体"。)
Ministers are like the arms and legs of the sovereign ruler. They constitute the major components of the country. (Fan Ning: Annotations on Guliang's Commentary on The Spring and Autumn Annals)
The national legal system is well enacted, and the laws and regulations are orderly implemented. (Yao Ying: A Letter to General Lu)
Selected from Key Concepts in Chinese Thought and Culture published by Foreign Language Teaching and Research Press.