Editor's Note: Climate change has become one of the biggest challenges to the whole world. What does it mean to China? How will China work together with other countries in particular with Global South to cope with climate change? In an op-ed for China Report, Rana Mitter, Professor of the History and Politics of Modern China, University of Oxford, and Vice-President (Public Engagement) of British Academy, shares his insights into these questions. Authorized by China Report, the article is published by China Focus. The article reflects the author's opinions, and not necessarily the views of China Focus.
The world is currently in a period of immense change. With pandemic, war, and economic crises currently affecting the globe, there is no doubt that China's role in international politics will continue to be immensely important.
The opportunity for China in the near future is that it has the potential to be a major player in some of the most important issues that will shape international governance for decades to come. However, success in seizing those opportunities can come only from a real concentration on those issues, and a fuller understanding of the new dynamics of global politics. That challenge, of course, is not just for China, but for all the major global powers. But China's choices in the near future are likely to have major significance for years to come.
The biggest challenge of all is climate change. As 2022 has advanced, it has become increasingly clear that all other global challenges, even the horrors of war and the terror of a new pandemic, will nonetheless be overshadowed by the growing urgency of climate change. China's participation as a major actor in the COP negotiations has been notable: in 2009, at COP15 in Copenhagen, China's commitment to a range of new technological and social changes that would address climate change was a major part of the global shift toward taking climate change seriously. These commitments were affirmed at COP26 in Glasgow in 2021. In the 2010s, China has made other advances. The country has become a major actor in the development of green and renewable technologies. In recent years, the use of Belt and Road Initiative funding in countries receiving Chinese investment has been turned toward greener energy sources rather than coal-fired power stations.
Migratory birds are seen in Chenhu Lake Wetland Nature Reserve in Wuhan, capital of central China's Hubei Province, Aug. 4, 2022. (Photo/Xinhua)
Yet the dangers from climate change have only just begun to appear. In 2022 we have seen the devastating effect that climate change has had on Pakistan, where huge swathes of the country were flooded over the summer. China and Pakistan have long had a deep relationship, and will no doubt be close allies for years to come. Helping Pakistan deal with the devastating effects of climate change will be good for China's foreign relations, but it should also deepen China's own sense of urgency in dealing with climate change at home. Right now, China is spending 2.4 percent of its GDP on research and development; from electric vehicles to renewable energy technology, the direction of travel on making China green-energy efficient has to be a top priority and it's a direction of travel that should continue.
The threat of climate change is a reminder that China, like other major powers, cannot exist only within its own borders. One great challenge for the next period is the changing balance of power in the world as expressed in engagement with the Global South. In the past few years, the Belt and Road Initiative has been part of China's new engagement with emerging economies that have been hungry for investment. This has certainly raised China's profile in the global community, and during the 2010s, in regions from South America to Sub-Saharan Africa, China has become a genuinely transnational player.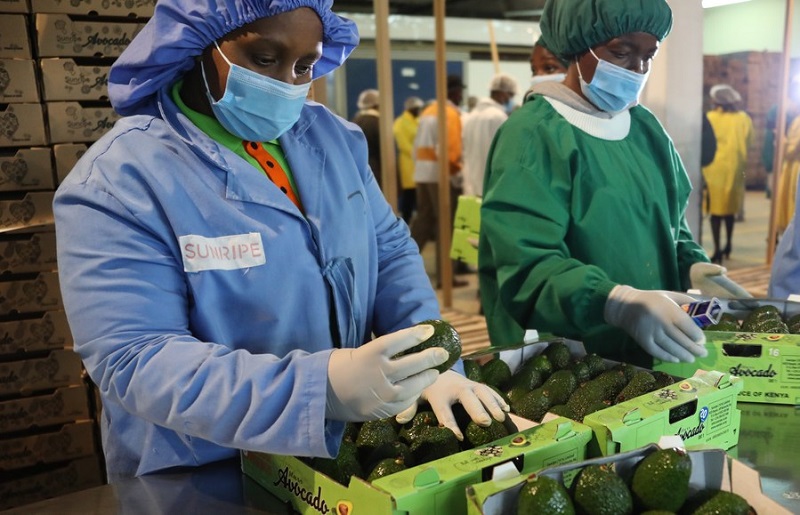 Staff members put fresh avocados into boxes at Sunripe factory in Limuru Town, Kiambu County, Kenya, on Aug. 2, 2022. (Photo/Xinhua)
However, the Global South will not stand still in the next decade, and China will need to engage with its new realities. In sub-Saharan Africa and Latin America, cross-border migration is becoming a major factor. This is driven partly by climate change, but also by demographic shifts, which are one of the biggest macro-factors that will shape the globe in the next decade. Sub-Saharan Africa and Latin America have some of the youngest populations on the globe (Paraguay's population, for instance, is 75 percent aged under 35). Southeast Asia is also growing, and much of its population is relatively young.
Meanwhile, China has become much richer over the past decade, eliminating much poverty in both rural and urban China. It has also become older on average, and like its Northeast Asian neighbours, will need to think about how life changes as the population ages. Welfare, leisure, and healthcare are all issues for China's population of elders – as they live to ever-greater ages, their quality of life will become more important. This will give China a different set of priorities in the 2020s from other actors in the Global South who are dealing with a different demographic profile.
One of the most important tasks for the next phase of China's development is to work out how it will engage with its new partners in the Global South and speak to their aspirations in terms which will make sense to young people in the growing, economically vibrant regions of the world such as West Africa and Southeast Asia. This will need to be a mutual exercise in listening and learning: China, like all other major powers, will need fresh conversations with the newly prominent nations and peoples of the world. These conversations will be challenging – they could also be exciting.
In the 2010s, China has been able to begin to start new discussions on climate change and its own relationships with the Global South. The 2020s will show how far, and how deep, those conversation will extend. There is no doubt that they will be of immense importance to the entire globe.