In late April, Chinese President Xi Jinping visited Renmin University, which is located in the capital city of Beijing. There, Mr. Xi challenged students to rally behind the effort to build even more world-class universities across the country.
Because of the justified respect Western universities have all over the globe, it would be tempting for political and educational leaders in China to use that model to create their own powerhouses.
Instead, and with some justification, China is taking a different path, one that will place the highest value on educating students to not only be successful in their chosen course of study but to also demonstrate fealty to the country and its ideals.
President Xi reminded the Renmin University students with whom he met that China has its own vision for university education, and university leaders and students are at the vanguard of seeing that vision continue to develop.
Ideologically driven classes represent one area that China will not ignore. Such instruction can motivate students at all levels to lead a satisfying life once they enter the professional world. According to Xinhua News Agency, "Xi called on Renmin University of China to offer more exemplary ideological-political courses for schools across the country, and urged universities nationwide to cooperate more with middle and primary schools in carrying out ideological-political education."
Through remaining loyal to the instructions of the Communist Party of China, university administrators also will ensure that the "overall, fundamental, and key issues of the Party and the country" are addressed, Xinhua added.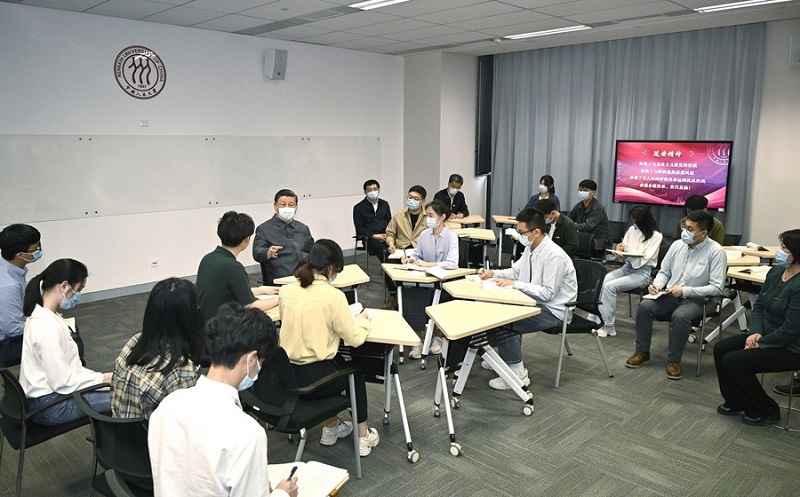 President Xi's most recent remarks are just the latest he has made regarding the expansion of higher education in China. Perhaps his most recognized address came in 2016. Reuters quoted Mr. Xi as saying: "Adherence to the Party's leadership is essential to the development of higher education in the country." He then added: "The party's policies in education must be fully carried out," and "ideological and political work" must be evident at all levels.
These fundamental principles will not change, and they guarantee that Chinese universities have a clearly defined purpose.
I mentioned above that Western-based institutions dominate the world rankings. However, Chinese institutions are already making their mark around the world. According to the prestigious QS World University Rankings 2022 list, Tsinghua University is the 17th-best higher education institution in the world, while Peking University comes in at number 18. The University of Hong Kong is 22nd, while Fudan University is 31st. Nine other universities located either on the mainland or in the Hong Kong Special Administrative Region or on Taiwan can be found among the top 100 schools.
The reality is China is already on the road to being a global higher education power in the 21st century. President Xi has outlined a plan that will ensure more Chinese universities are recognized for the work they do to educate the next generation of leaders in various fields.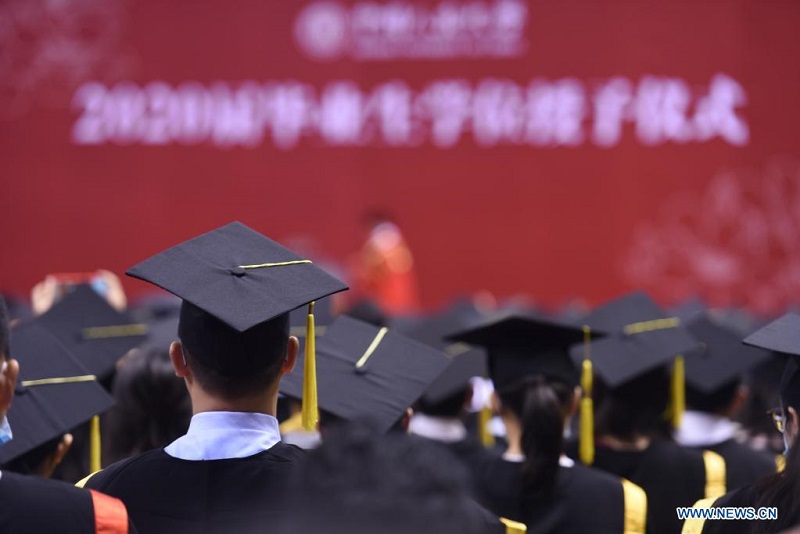 I have spent more than two decades in higher education in the United States, and in that time, I have seen more and more attention placed on America's colleges and universities acting like businesses as they also encourage their students to find the most lucrative professional careers. Lost in this dollar-driven dynamic is the critical importance of ensuring graduates can write well, speak confidently and think creatively about the challenges they will face as they move into adulthood.
There also is too little time spent on America's college and university campuses today examining the economic, social, political and cultural history of the United States; it is possible now in the U.S. for a student to graduate after taking perhaps no more than one course that focuses on the fabric of the country. How can someone understand complex political, social and international affairs if they are not allowed time to explore them, write about them and talk about them?
Meanwhile, legislators across the country continue to cut deeply into the funding they provide to their public colleges. This shortsighted decision leads to at least three problems: First, those schools must increase tuition rates to a level that in too many cases makes higher education unaffordable for students who do not come from financially stable families. Next, university leaders are forced to seek even closer associations with entities that are not motivated primarily by educational outcomes. Finally, institutions lacking substantive endowments face uncomfortable choices about whether to dip into that pot of money in order to assist in maintaining faculty salaries and delivering needed financial assistance to its students.
A commitment to educating the whole student and placing him or her in a position to graduate with little to no debt is longer overdue in the United States. The contrast between kicking the can down the road and not dealing with the problem in the U.S. and what China is doing is quite striking.
The article reflects the author's opinions, and not necessarily the views of China Focus.