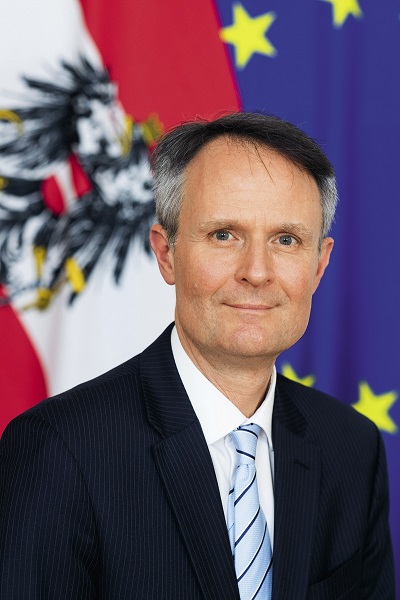 Andreas Riecken, Ambassador of Austria to China
The 2022 Winter Olympics in Beijing and Zhangjiakou are about to start and we are all looking forward to the exciting competitions.
Since the beginning of the preparations for the Winter Olympics, the winter sports sector in China has been expanding rapidly. Many cooperation projects between Austria and China, in areas such as the training of coaches and athletes, as well as the upgrading of infrastructure, could be further intensified. There is great development potential for winter sports in China, and I am pleased that Austria is a reliable partner for China in this field.
Austria will send a delegation of around 100 athletes to take part in the 2022 Winter Olympics. Three of them have already won Olympic gold medals in previous games. I think our athletes have a good chance in the alpine disciplines, but not just confined to these disciplines, and I would be pleased to see Austria at least among the top ten on the medal list.
The pandemic certainly poses major challenges for hosting the Winter Olympics, but I believe Beijing is well prepared.
I wish all of us an exciting and successful Olympic Games. I also hope that despite the pandemic and related restrictions, all competitions will run smoothly and that all athletes will be able to demonstrate their unique skills.