Since the outbreak of COVID-19, Taiwan's ruling Democratic Progressive Party (DPP) has intentionally adopted discriminatory measures obstructing mainland students who study in Taiwan's universities from returning to their campuses and children of cross-Straits marriages from going back to their Taiwan homes. This constitutesa serious infringement of their legitimate rights, said Zhu Fenglian, a spokesperson for the State Council Taiwan Affairs Office on June 18.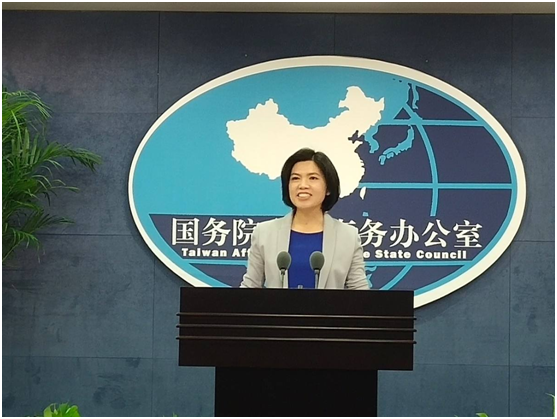 Zhu Fenglian, spokeswoman for the State Council Taiwan Affairs Office
  Zhu emphasized that the rights and interests of these young people should be respected and protected.
  The DPP's inhumane political maneuver barring these people from entry to the island has been denounced by people of all social sectors, as well as the righteous media outlets in Taiwan.
  The island authorities recently announced that students from 11 countries and regions who study at Taiwan's universities can return to the island, including those from Hong Kong and Macao.
  However, about 7,600 students from the Chinese mainland are among 26,000 unable to be back to campuses on the island due to the COVID-19 pandemic.
  Zhu urged the DPP authorities to remove discriminatory measures as soon as possible.
  "They should respect the needs of mainland students and families of cross-Straits marriages to return to the island to study and unite with family members," said Zhu.