As the COVID-19 outbreak sweeps through the world, a tide of anti-Asian sentiment has arisen.
Responding to the racial discrimination against people of Chinese descent, the Federation of Chinese Associations in Victoria, Australia, is carrying out a survey, trying to assess the overall situation. Based on that, a report will be formed and submitted to local authorities, urging action to combat racial prejudice.
In response to the recent hate-fueled attacks on Chinese in Tasmania, Australia, the local federation of Chinese associations held a video conference with politicians, requesting governmental action to crack down on the atrocious acts.
In the U.S., defying the anti-Asian sentiment, Chinese associations are still active in serving local communities, doing their part in the struggle against COVID-19. According to AZ Big Media, an Arizona-based media outlet, local hospitals had received more than 100,000 level-1 procedure masks in only one week of April, coordinated by a dedicated group of Chinese American residents of the state. Local Chinese Americans have also started a COVID-19 relief fund. With the shared concern about shortages of personal protective equipment in hospitals across America, the Chinese American group began collecting donations to gather funds to supply local hospitals with personal protective equipment. The initiative later expanded to "a full-scale community effort, encompassing a large subset of the Chinese American community in Arizona, with almost 300 volunteers and organizers."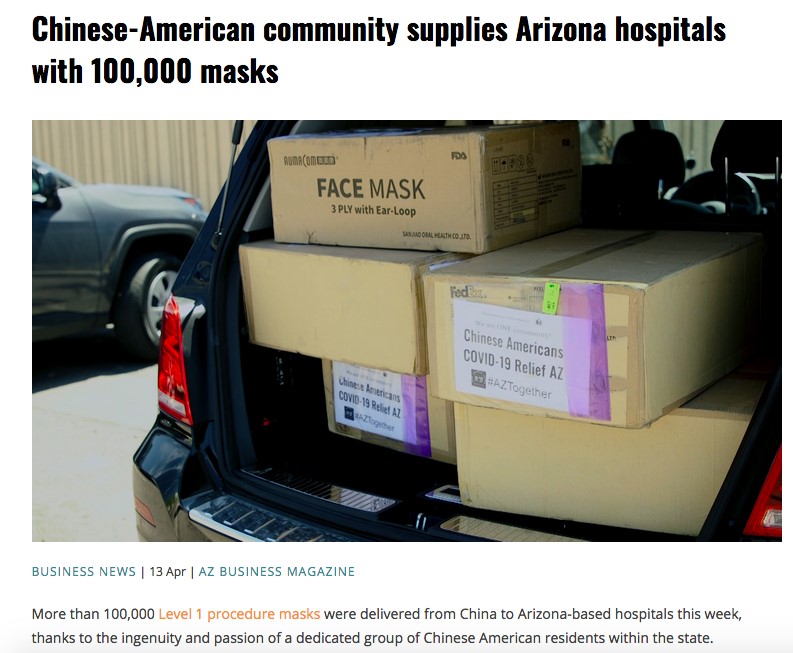 Meanwhile, the NBC News hosted a virtual town hall titled "United Against Hate" on May 13, through which a group of prominent Asian American officials, leaders and celebrities took part in a discussion about ongoing anti-Asian sentiment and hate attacks occurring nationwide amid the COVID-19 pandemic.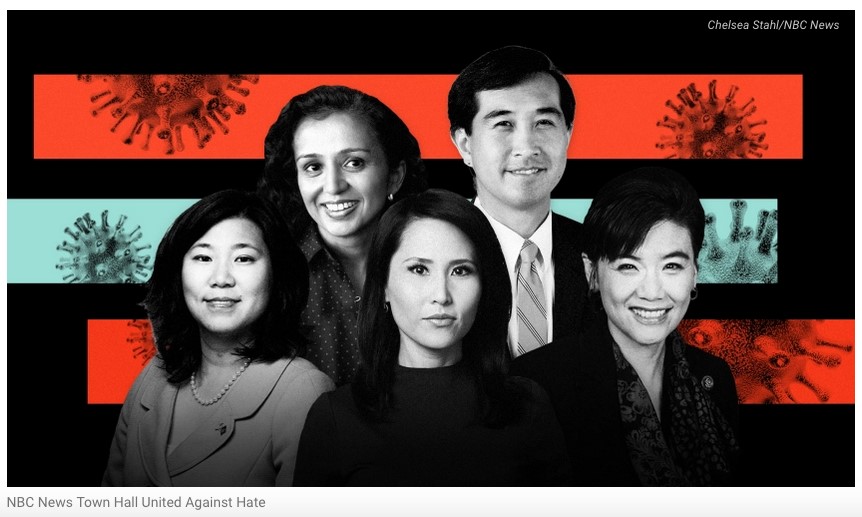 During the virtual town hall, the U.S. Representative Judy May Chu said, "It's very important for our Asian American community to not feel isolated. It's important to report these incidents (insulting racist behaviors or interactions) even if you think these things are minor. The ability to report gets you out of isolation."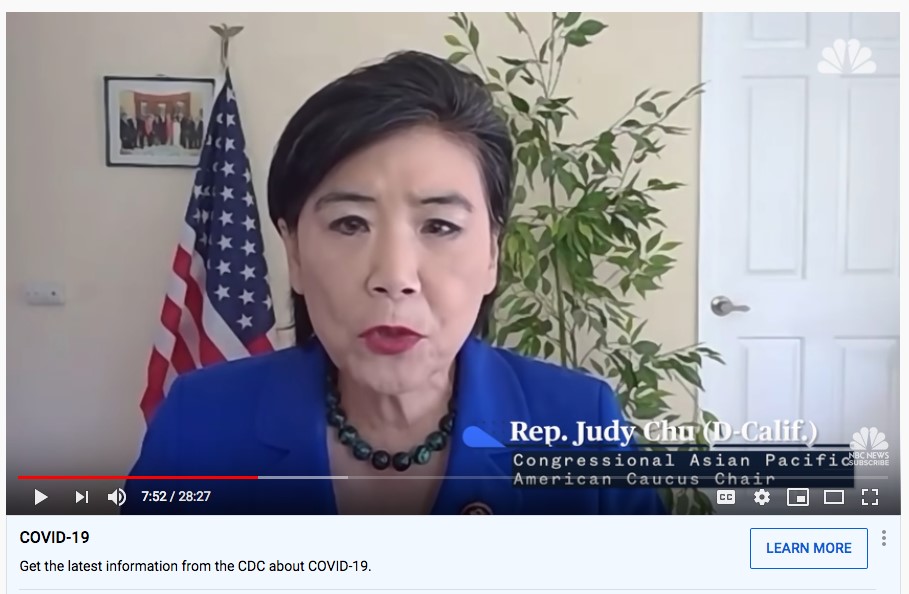 In Britain, local Chinese community associations recently set up a special anti-racism group to promote Chinese communities' cooperation with local governments and media, and offer guidance and help for those Chinese who have been discriminated against.
In Canada, Minister of Small Business, Export Promotion and International Trade Mary Ng wrote articles in newspapers, voicing her support for Chinese Canadians. "The current COVID-19 crisis reminds us that we are far from immune to racism and hate," she wrote in the commentary "Don't let racism flourish amid Covid-19 crisis" published by the Toronto Star, denouncing racism and calling for immediate action.