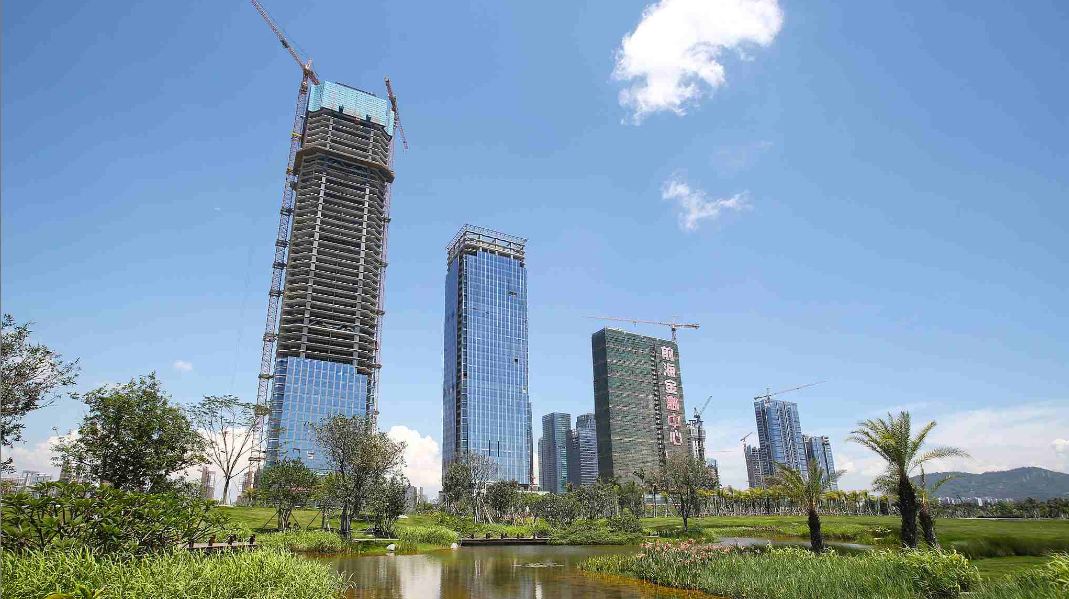 During his inspection tour on October 24 in Qianhai, Shenzhen, where a city has been built from scratch in only six years, Chinese President Xi Jinping was moved by the city's achievements, and said that the fast development of this region indicated that this kind of development model is feasible, and that it could be copied and promoted to other regions of China.
Qianhai, part of the Shenzhen Special Economic Zone that has greatly benefited from policies supporting pilot free trade zones (FTZs), is only one of many successful FTZs. In fact, Xi has already noted that China should build its FTZs toward "new heights of reform and opening-up." This evaluation in and of itself is significant support for the future development of FTZs and sheds lights on China's future path to reform and opening-up.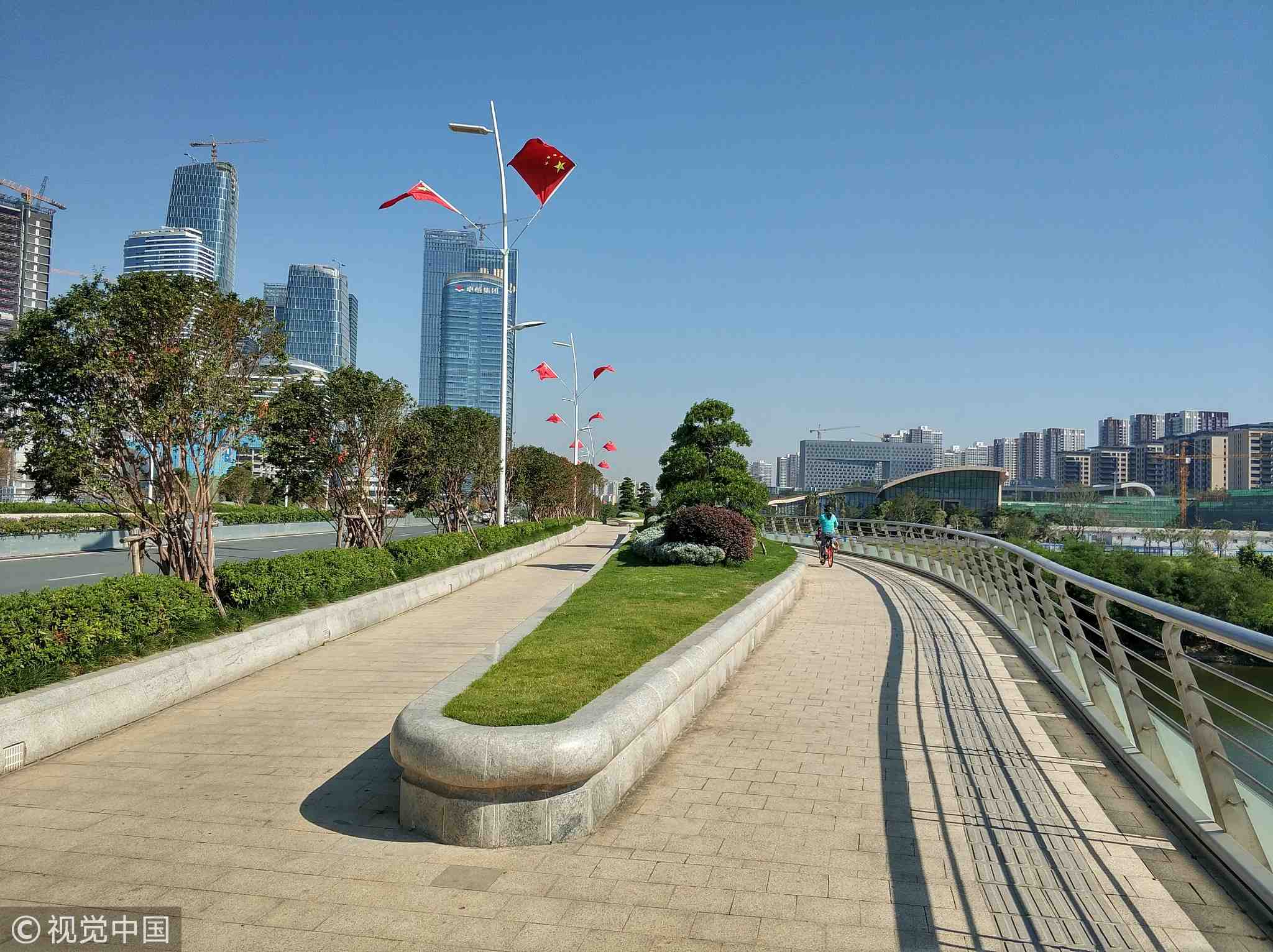 A view of a street in QianHai City, Shenzhen, China /VCG Photo
China's first FTZ was set up in Shanghai in 2013. In just one year, over 12,000 new enterprises were set up, just under 14% of which are foreign.
Approval times for foreign imports have been greatly shortened with simplified procedures. In an interview with Financial Times in 2015, Feng Bingbing, Chinese general manager at the US Pharmacopeia Convention said that they've "benefited a lot from their customs clearing policies."
"In the past, it took us three to four weeks to import research materials to our facility. With the free-trade zone's new policies in place, it takes several days," he said.
The economic benefits for Shanghai have been significant, but perhaps the most important value of Shanghai's FTZ is that it has been a testing ground for innovation and reforms. In September 2014, Shenzhen announced that it would "copy" and promote six policies that have proved effective in the Shanghai FTZ, which have, no doubt, promoted trade development in this region.
The "negative list" which guides foreign investment in China, was also first tested in the Shanghai FTZ and is now widely used in all FTZs.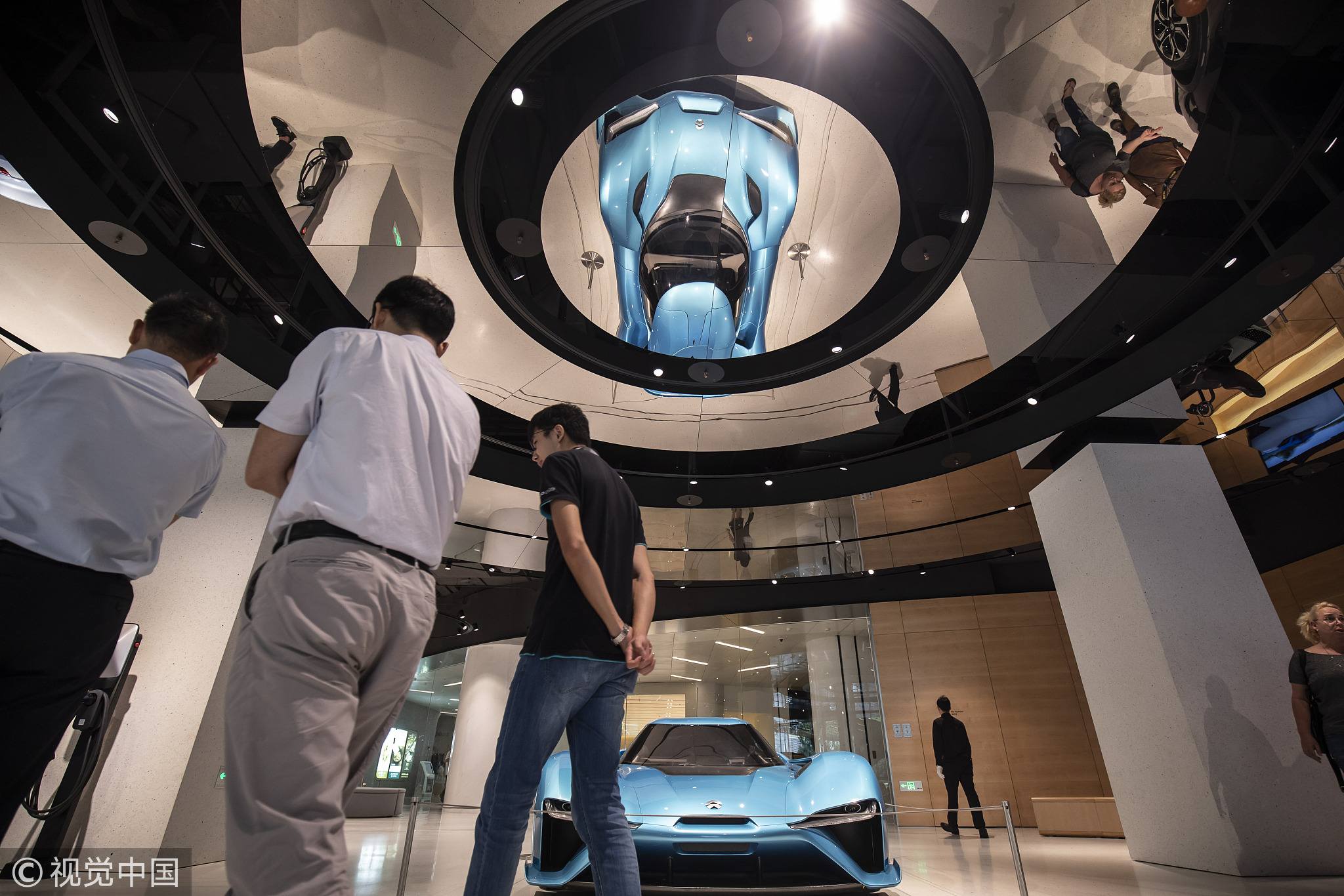 Customers walk past a NIO Inc. EP9 sports car on display inside the Nio House showroom at the Shanghai Tower in Shanghai, China, September 14, 2018. /VCG Photo
In this sense, one region's success might open the door to development of other cities. Due to the differences of development contexts between cities in China, the promotion of FTZ policies might inspire a new round of innovations in terms of economic policies. This process is expected to add remarkable energy to China's reform in the next 40 years.
On October 24, at the five year anniversary of the establishment of China's first FTZ, Chinese Vice Premier Han Zheng stressed that the core of FTZ development is "institutional innovation" and that it is not a place that relies on incentives but is part of a systematic process to push institutional reform.
In June this year, China unveiled a negative list that had been shortened from 61 to 48 items. It is worth noting that it also gave a timetable for opening up in finance, which has been relatively "closed" compared to other industries in China. It is expected that with more foreign enterprises coming in, competitiveness and a new impetus will also be "imported," which could inspire a new round of institutional reform.
This might pose a challenge both for the government, in its attempts to create a favorable business environment, and for the domestic companies who are actively engaged in the innovation process. But to face the challenges and come up with solutions is a crucial part of innovation, and FTZ are just the place to figure it out.