I was born to a family of farmers in Suntai Village, Liancheng County in Longyan City, southeast China's Fujian Province. Following 40 years of development, the fear of hunger and cold is a distant memory for my parents; my siblings and I have office jobs in cities owing to our higher education, and all our children are studying hard at school for their future.
Our lives are vastly different from those of our predecessors. A realization struck me while visiting museums in Xi'an, glancing at agricultural tools used for a couple of millennia; the tools that were wielded by my parents and their elders to get us to this point in our lives were now relics that I was looking at in a museum.
My Parents
My father and mother were both orphans. By 1978, my father, 26, and my mother 24, were already parents to two kids, which was common back then.
At that time, we and a dozen other households were in a production team. Teens and adults got "work points" (indicating the quality and quantity of labor) through working in agricultural collective units, or a production team, to trade for food, meat, cloth, and other supplies.
I have vivid memories of food shortages between two harvests in early summer when mom would only cook rice mixed with sweet potato shreds for the whole family. This continued to the autumn of 1978 when China made the big decision on reform of the economic system. But it was not until late 1981 that my family began to reap benefits. That year, farming families no longer devoted most of their efforts to collective production, but instead signed contracts with the village or town to cultivate a given crop on a particular piece of land. Good things came in pairs. That year, we ushered in a new family member: my little brother, and became a family of five.
With our own land, things changed. My father did not have to toil for 10 work points every day as assigned to work for the commune. He worked for himself and thus was full of energy, and went all out, going to the fields before sunrise every day and taking good care of the crops, which brought us two harvests every year. During the slack season, he worked on a tree farm, carrying wood to make extra money.
In 1984, a new land distribution plan was implemented, my little brother, who was three years old, was also given a small piece of land. More land led to bigger harvests. My father traded excess crops for a motor with which he made tofu to sell to our neighbors. The small business brought some extra income so that we were not always strapped for cash.
My father's ingenuity gradually allowed him total relief from farm work. He learned how to build stoves from mud by himself, grew a kind of rice especially used as seeds, and picked up a knack for growing and baking tobacco. Later, as commercial economy grew quickly nationwide, my father joined the group to grow and bake sweet potato shreds, a specialty from my hometown sold in both Chinese and global markets back then.
My parents worked from early morning till midnight for years. Their hard work did not make us wealthy, but did give us a good life. They paid our tuition fees on top of agricultural expenses, transportation costs, and other spending. On top of all that, my parents rebuilt our house from two rooms into six bedrooms and two living rooms.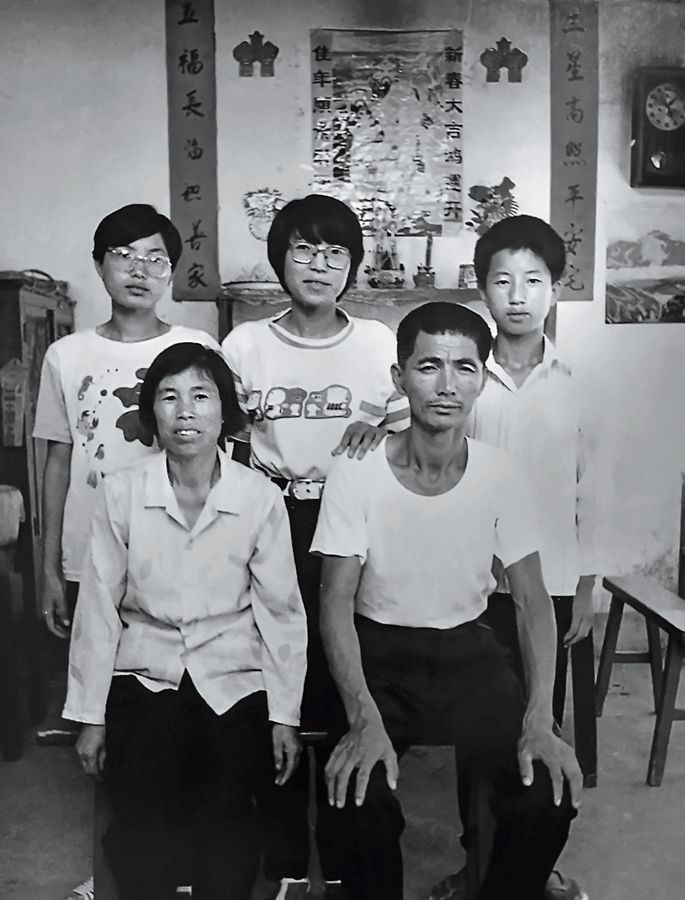 1995
The writer (first left in the back) and her family pose for a group photo before she leaves for college.
They worked hard for two decades to prosper against the background of China's reform and opening-up. In the late 1990s, my elder sister finished college and went to work, and my little brother made it to college. As we were embarking on a brand new life, my father decided to retire from heavy work.
My Siblings and I
In our childhood, my elder sister and I never suffered from hunger. Our clothes, though not many, were enough to wear. We made clay puppies and cars, straw sandals and necklaces just like mom did in her childhood.
In the autumn of 1982, when my sister went to kindergarten, I was five and my brother under one. Mom needed to take care of him, so my sister took me along. Sometimes the teacher's home was our classroom, and other times a public room of the production team was. Later we moved into a dedicated school building.
At that time, compulsory education was promoted nationwide. As we all had brothers or sisters, teachers were busy either persuading children who were stay-at-home babysitters or did farmwork into education, or building classrooms. When new classrooms in our middle school were almost in use, my little brother had already begun to sit in class in the primary school.
All three of us were good at school, the credit of which went to my parents as they always managed to pay for our tuition fees and living expenses as scheduled, allowing our education to be uninterrupted by breaks. However, many of our classmates dropped out to make money as farmers or workers for their family.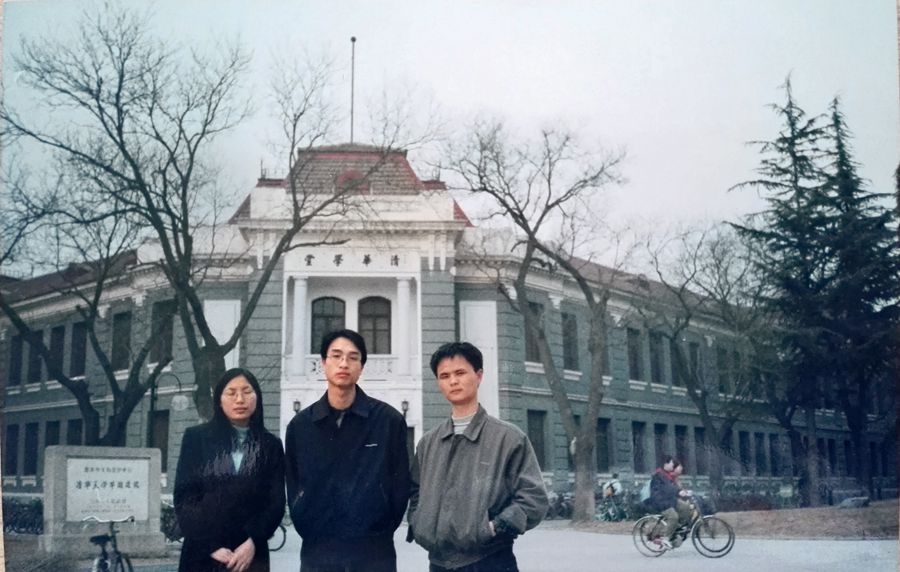 2000
The writer (first left) accompanies her high school classmates on tour of Tshinghua Campus.
In 1995, my sister was enrolled in a teaching college with the tuition waived. I got admitted to Tsinghua University with a scholarship. In 1997, my sister graduated and went back home to work as a middle school teacher. In 1999, my brother got admitted to a university in Beijing, and his tuition was four times that of mine when I went to college. In 2002, I completed my graduate study and found a job in a research institute in Beijing.
My brother finished college the same year, but his career was not smooth. He first worked in a private company in Beijing for eight years, and resigned as his company was blighted by the 2008 financial crisis. He went to Xiamen in 2010 and worked in the IT industry, which turned out to be a rising star. His salary doubled in the six years that followed. In fact, over the past decade, all our salaries at least tripled.
Now each of us has bought apartments in cities and has some savings. Our incomes, though sufficient for daily expenses, are not enough for us to eat outside frequently. We travel every year.
Our Children
My daughter was born in late 2004. Before she was born, we invited my parents to live with us in Beijing and often went on excursions on the weekends. As I only had a two-month maternity leave, my parents shouldered the responsibility of taking care of my baby girl like most Chinese parents do.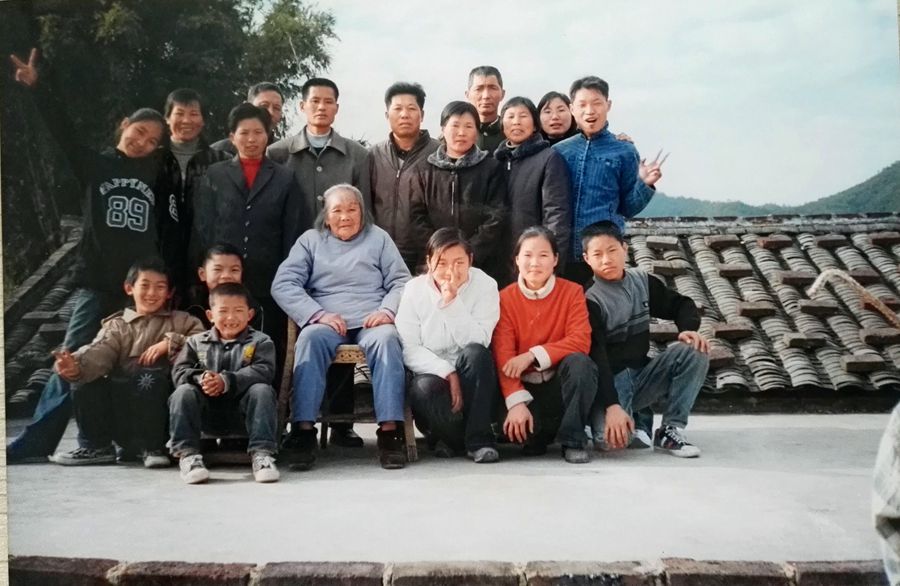 2002
The whole family poses for a photo with grandma sitting in the center.
Days passed. Mom became a pillar around the house, but dad couldn't fit in here. Later he went back to our hometown alone while mom stayed in Beijing with me, helping with household chores and taking my daughter to music, drawing, or dancing classes.
Most parents of my generation have only one kid as the one-child policy instructed. So after getting rich, in spite of China's free compulsory education, they spend a majority of their income and energy on the extracurricular education of the child, which is particularly true of average families in big cities where spending on children's education accounts for half or more of their expenses. Our family is no exception. We spend a lot on prenatal, pre-kindergarten education, and extra curricular classes.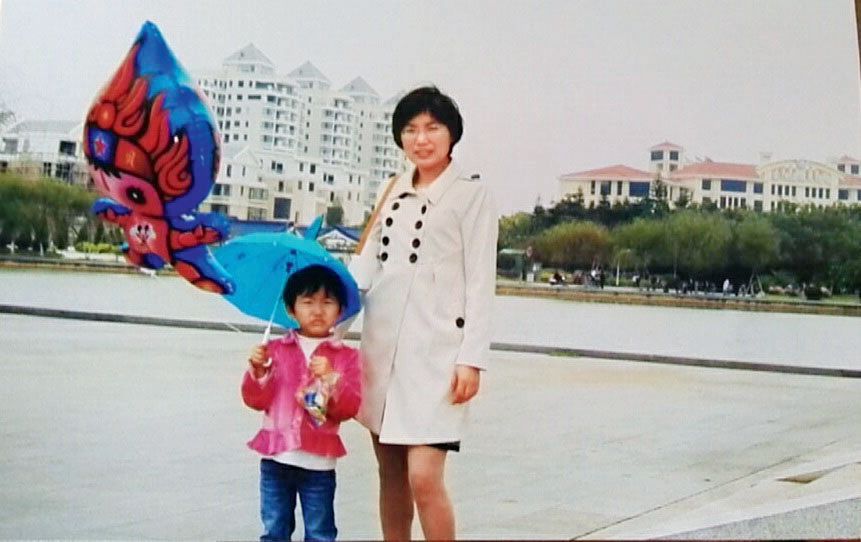 2008
The writer with her daughter.
In 2013, we spent one sixth of our yearly income to send our daughter on a 10-day-long college tour in Europe, a routine for lots of children in big cities. At present, one in three children of my colleagues go abroad during their winter and summer vacations.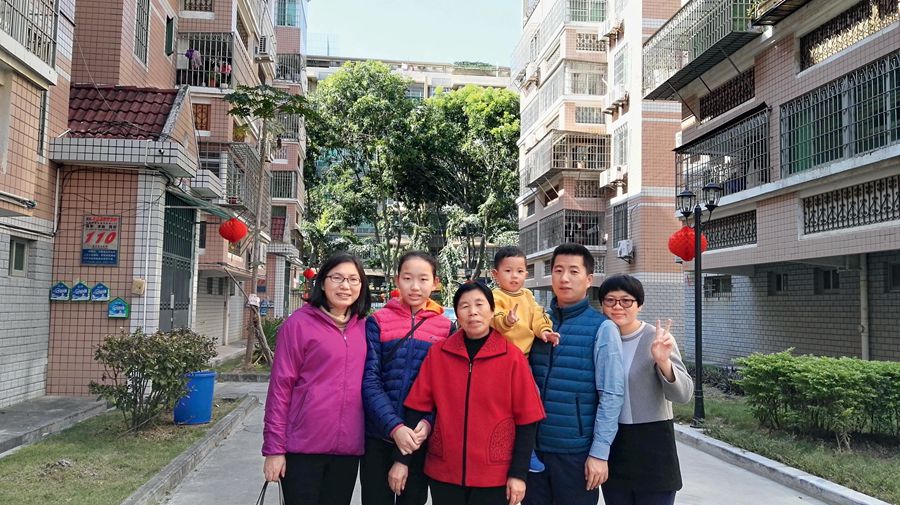 2017
During the 2017 Spring Festival, Jiang and her daughter visit Xiamen, where her younger brother lives.
Last year, my 13-year-old daughter got admitted to a renowned private middle school. Prior to that, she was on a random computer-generated waiting list for public schools. We did not want to take a risk with her education, so we sent her to the present one in the hope that she might have a better chance of making it to top universities. My daughter's English literacy is equivalent to that of a college student in my time. One in five of her classmates are considering self-paid undergraduate study in Western universities, while when I was a student, most of my classmates went to graduate schools in the U.S. only on scholarships.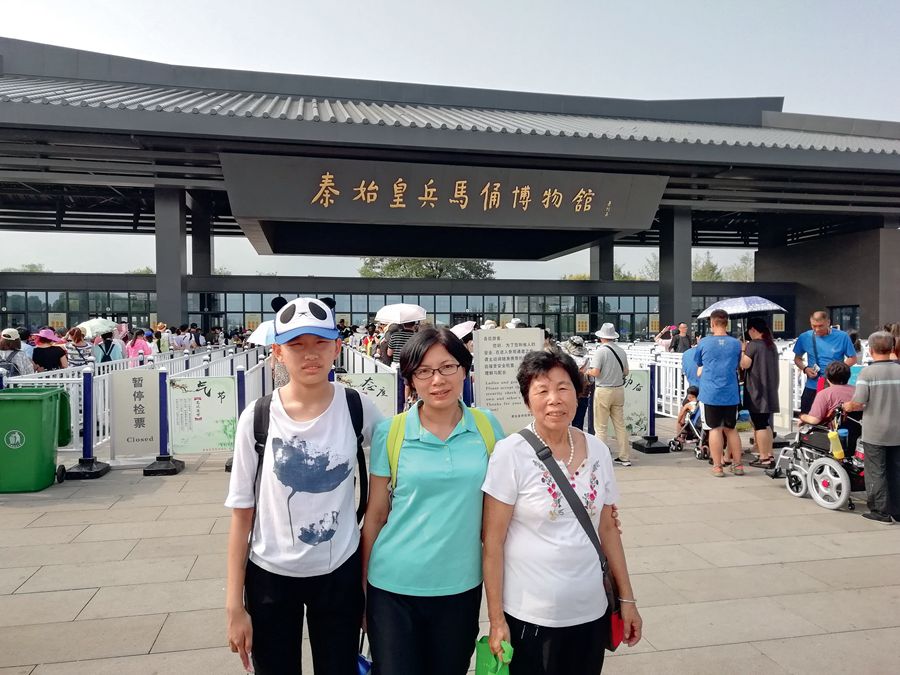 2018
Jiang (center), her daughter and her mother travel in Xi'an during this year's summer vacation.
My niece, who goes to school in a small town, has a totally different experience. She is five years older than my daughter, and this June took her college entrance examination (gaokao) but did not get the grades required to get into highly ranked universities. Last time I saw her, she was considering whether to take the gaokao again the next year or go to an ordinary university and wait for future opportunities for better options.
JIANG FUMEI is a Beijing-based freelancer.