If You Are the One: Love at First Sight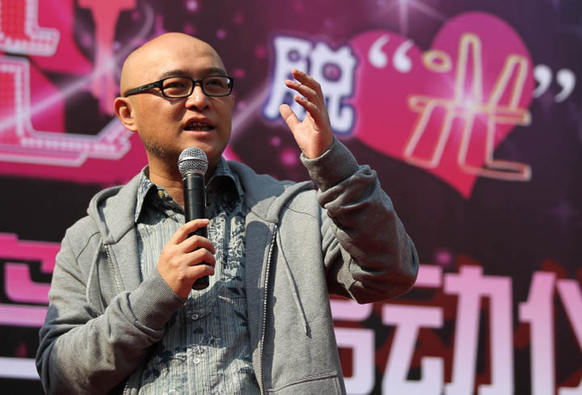 TV presenter Meng Fei.
Quest for Love across Borders
When I asked Anne-Sophie whether any particular contestant ever caught her eye, she admitted: "One day, there was a handsome, nice and apparently intelligent Russian boy. As far as I'm concerned, he was appealing in every way, but no girl kept her light on for him. Incredible! And I thought laowai (foreigners) were a real hit with Chinese girls."
This TV show, inspired by the Australian program Take Me out, welcomes foreign as well as Chinese contestants. This open-mindedness reflects Chinese society in all its diversity, but also cultural clashes. Most of the time, foreigners pass the first round, but are ultimately dismissed. There are several possible reasons for this. First, certain question-answer games highlight harder-to-accept cultural differences, generally those dealing with family and money. For example, a great number of Chinese girls expect their husband-to-be to buy a decent home right after the wedding. This is the tradition in China but not in all Western countries. We should also bear in mind that choosing a foreigner may be considered risky for a girl who is looking for a serious relationship. Western people have a reputation for being fickle and flirtatious in their relationships. It could well be that a Chinese girl may regard a guy with too many exes (let's say above five) as an early "goodbye." In any event, the general consensus is that even if a foreigner is seduced by a "beautiful mermaid's call," he is likely, sooner or later, to go back to his home country. Foreigners that sign up for this TV show, it must be acknowledged, do it more out of curiosity than anything else. Standing under the spotlight on a TV show in your adopted country is an achievement, an adventure, an experience! Probably none sincerely expects to find their better half this way.
This was the confession that Justin Yang, a U.S. citizen of Chinese descent, who got the chance to leave the show arm-in-arm with a beautiful Chinese girl named Jiang Yu. But they shared only one evening together, Justin revealed in the University of California's newspaper Daily Bruin. Anne-Sophie's comment: "I don't think the relationship formed during the show usually lasts, bearing in mind that there is strong motivation not to leave the stage alone. Most important are the letters contestants later receive from admirers who have watched the show."
Originally a small-budget TV show filmed by a regional broadcaster, Feicheng Wurao has grown to a scale where people outside of China are now also invited to take part. The first three overseas special editions targeted Australia, the U.S. and England, and scored record Chinese viewing audiences.
Services