Sino-Swiss FTA Pushes Bilateral Relations to New Heights
By staff reporter WANG SONG
China and Switzerland signed in July 2013 the Free Trade Agreement (FTA) in Beijing, so marking the culmination of more than two years of negotiations and legal processes. The first free trade pact between China and a country in continental Europe, the agreement came officially into effect on July 1, 2014. China Today held an exclusive interview with David Braun, head of the Economic, Financial and Commercial Section of the Embassy of Switzerland in China, to discuss the FTA in greater depth.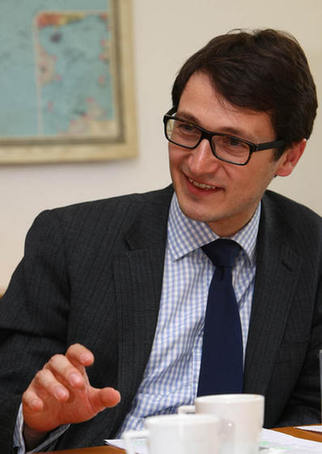 China Today: What is the significance of the FTA for China and Switzerland?
David Braun: The FTA, which came into effect on July 1, epitomizes the excellent relationship between China and Switzerland that commenced in the 1950s, when Switzerland became one of the first Western countries to recognize the People's Republic of China, so predating by decades the agreement negotiations. The two countries' friendly relations have intensified and deepened over the years. It is notable that Switzerland was also one of the first European countries to recognize China's market economy status in 2007, and that it initiated FTA talks with Beijing.
The FTA negotiations were finalized last year, when newly appointed Chinese Premier Li Keqiang honored Switzerland by making it the first destination of his trip to Europe. This FTA could be said to represent the apex of our bilateral relations. It is important economically and even more so politically, because the FTA not only reduces tariffs, but also greatly enhances the framework of our bilateral relations.
China Today: What progress have the two countries made since the signing last year of the Sino-Swiss FTA?
David Braun: From the institutional angle, since signing the FTA last July, both countries have completed the necessary internal ratification procedures. On April 29, 2014, both countries exchanged notes specifying the coming into effect on July 1 of the China-Switzerland FTA, so successfully concluding the two countries' internal ratification procedures.
From the economic perspective, our trade last year expanded. Swiss statistics show a total trade volume with China of CHF 20.2 billion, a year-on-year growth of more than 11 percent. Chinese figures on trade volume with Switzerland are even more impressive. China is an important market for Switzerland – third largest worldwide and the biggest in Asia.
Services