Wang Yi: Spearhead of China's Marine Agriculture
By LIU BIN & QIAN WEN
For ordinary Chinese, the twin concepts of marine farming and marine agriculture are still novel, possessing a touch of mystery.
Wang Yi, president of Wanning Haifeng Biotechnology Development Co., Ltd., is a pioneer in this field. He is now planning a marine ranch. China has vowed to build a strong marine economy, and marine agriculture is deemed the most lucrative feature of it. The country has over 1.3 billion people to feed, and given its current concerns over food security, building a granary on the sea is a sensible way forward. However, large-scale and effective development of marine agriculture demands advanced and mature technologies plus effective methods, currently lacking in China. Wang Yi's innovative "engineering a marine ranching system" is thus a pioneering branch in this field.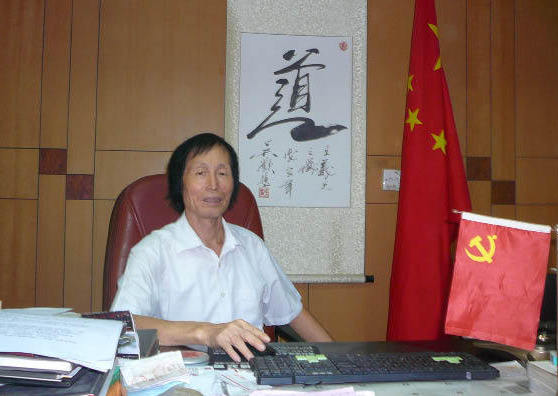 Wang Yi, president of Wanning Haifeng Biotechnology Development Co., Ltd.
"Engineering a marine ranching system has become part of the modern bio-scientific and technological revolution – the sixth industrial revolution in human history, with marine agriculture as a major battlefield. So carrying out a systematic program on marine ranching will likely be an inevitable route for developing marine agriculture," Wang Yi said.
Learning from Those More Advanced
In the mid-1980s, Wang Yi studied in Japan, and later worked in Japanese companies. His experience in the country broadened his vision of marine agriculture. Back in the early 1980s, Japan had already drafted a strategic plan for marine agriculture to produce more food from marine resources. From 1993 to 2000, Wang worked in research and development of marine ranch system engineering and related technologies in Japan. This prepared him for his career in this area.
"What Japan is capable of achieving could also be realized in China. Technologies and opportunities in this field should be introduced to China." Propelled by this belief, Wang returned to his home city of Wanning in China's Hainan Province, to embark on building his Chinese version of marine agriculture.
Within two years, Wang's team completed an experimental project to simulate a cultivation system in a marine ecological environment, and garnered a great deal of important data in the process. This project won second prize for scientific and technological development from the Wanning municipal government in 2005, and ranked one of the key sci-tech projects that year by the Hainan provincial government. The following year the project won approval from the State Bureau of Foreign Experts Affairs to bring in foreign technologies and management talent. The project then won an award in 2008 from the International Energy Conservation Environmental Protection Association at the First World Environment Protection Conference.
The peak of its glory was in 2010, when the project was selected as an exemplar project for marine technology achievement by the National High-tech R&D (863) Program of the Ministry of Science and Technology.
In 2007, Wang Yi obtained a letter of patent from the State Intellectual Property Office for his zero-emission close-ended circular cultivation mode. It features technology for a cultivation pool simulating a marine ecological environment. This achievement paved the way for his future work on engineering a marine ranching system.
Services