Cultural Projects Benefit the People of Tailai County
NATIVE culture is a key component of a people's identity and the cornerstone of a nation's civilization. It often supplies spiritual drive for social development, catalyzing revolution and innovation.
Tailai, a small county under the jurisdiction of Qiqihar City in Heilongjiang Province, is located at the junction of Heilongjiang, Jilin and Inner Mongolia. It has a robust, multifaceted cultural sector whose vigor is rare for any region of such modest-sized territory and population and outlying location. The benefits of cultural development there are palpable, enriching the daily lives of people in each local community and invigorating the local economy.
Tailai sits on the Nenjiang River, which nurtured the ancient civilizations of northern China. It was first inhabited prior to 2100 BC, and later became stronghold of the Khitan and Jurchen people, founders of the Liao (907-1125) and Jin (1115-1235) dynasties. It was the site of the Chinese people's earliest organized resistance against Japanese invaders in November 1931. But Tailai is also bestowed with a trove of natural resources, most prominently, wetlands.
Over the past years the local government has overhauled and integrated its cultural and natural resources to cultivate a tourism industry with scintillating local features. And its success is evident.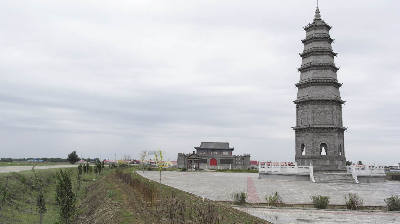 Extant buildings from the Liao and Jin dynasties.
Tazicheng, a military town in the Liao and Jin eras over 1,000 years ago, is one of the three best preserved ancient cities in Heilongjiang Province, and is still a fully functioning town. The distilled spirit produced there is famed throughout history and is an integral part of the frontier vibe. The town is now promoting it as a local specialty and has restored some time-honored distilleries. Meanwhile, it has built an industrial park specializing in alcoholic beverages, where buildings mimic the Liao and Jin styles.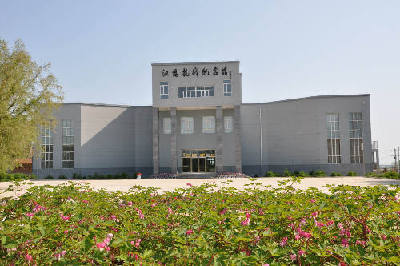 The museum of the War of Resistance Against Japanese Aggression.
On November 4, 1931, Chinese troops in Jiangqiao Town, Tailai, fired the first shot at Japanese invaders. On the 70th anniversary of this event, the local authority commenced construction of a 30,000-square-meter park to commemorate the War of Resistance Against Japanese Aggression and a themed museum, in addition to a number of statues of war heroes including General Ma Zhanshan (1885-1950). The town also rebuilt 14 local-styled hostels, a five-kilometer long marina on the bank of the Nenjiang River and viewing platforms. Today, Jiangqiao is a base for patriotic education and hub of "red" tours, receiving more than 100,000 visitors annually.
Services