A Taste of Sizzling Sichuan in Southern California
By staff reporter ZHOU LIN
"La zi ji looks like the aftermath of a Chinese New Year firecracker assault. To me, it is the essence of what great fried chicken might be," wrote Los Angeles Times restaurant critic Jonathan Gold in a review in June, in the course of describing the gourmet dishes served at Meizhou Dongpo, an upscale Chinese restaurant in Arcadia.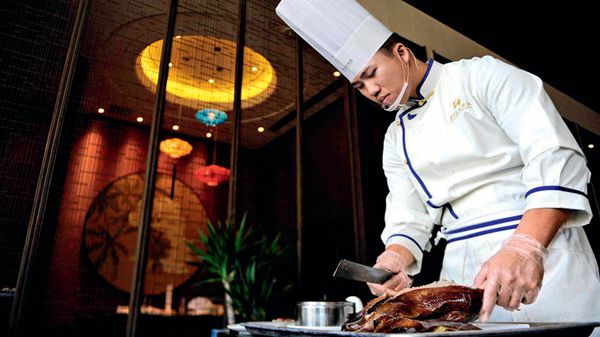 The Pulitzer winner could not help but praise la zi ji, a spicy fried chicken dish from China's Sichuan Province. "I've made it almost a mission to find the best," he wrote. "The ones I tasted in Los Angeles aren't bad. But the la zi ji at Dongpo is splendid, as compulsive as a treasure hunt, chopsticks darting through the mountain of chilies for stray nuggets of meat."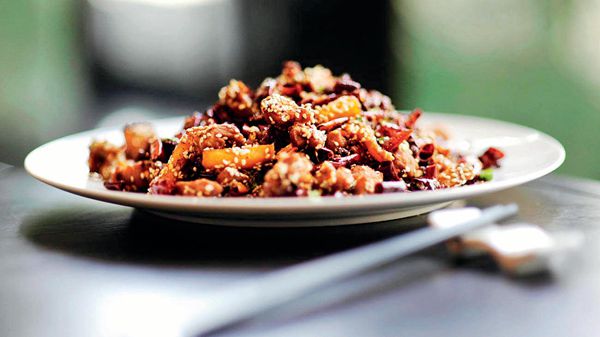 Meizhou (now named Meishan), a city in Sichuan, is famed as the birthplace of literary giant and gourmet Su Dongpo (1037-1101). It is also the hometown of Wang Gang, founder of the Meizhou Dongpo restaurant chain.
Wang established his first restaurant in Beijing in 1996 to bring traditional Sichuan cuisine to foodies nationwide. Sixteen years later, the Meizhou Dongpo Group and U.S. Westfield Corporation struck a deal to build a Meizhou Dongpo near Beverly Hills, where stars from all over the world converge.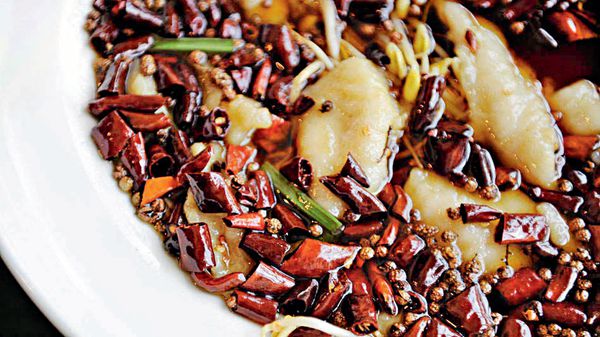 Here, gourmets from home and abroad can savor authentic Sichuan delicacies such as Mapo Tofu, Sliced Beef and Ox Tongue in Chilli Sauce, Sichuan Noodles with Peppery Sauce, and Dongpo Braised Pork. The mouth-watering Mapo Tofu sizzles with chili and boils in its crock while being served. Another signature dish here comprises fist-sized steamed buns stuffed with spicy pork. The pork hock stewed with chili is delicious and so substantial that you will probably be eating the leftovers for a week.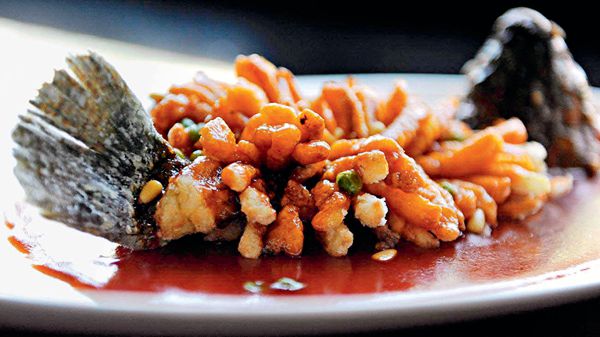 If you are a fan of charcuterie, you should try the sliced Meizhou Dongpo sausage. The Dongpo version of Sliced Beef and Ox Tongue in Chilli Sauce that appears in most local Sichuan eateries features the luscious cold sliced tripe. You may also like the sweet, braised Dongpo pork cubes, a traditional Hangzhou dish, served here eponymously as Meizhou Dongpo. And the Beijing-style roast duck is also highly recommended.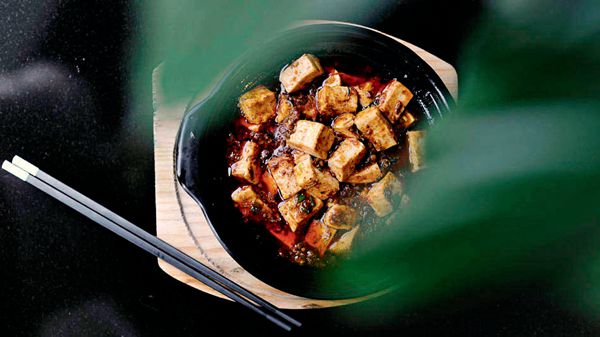 Presenting authentic Sichuan dishes to gourmets in the United States is the goal of Meizhou Dongpo. Wang Gang's inspirational motto for his employees is: "Small taste, big world!" 
Services