To Build World-class Universities Calls for Restructuring Higher Education
– An Interview with Zhu Yongxin, vice-chairman of the China Association for Promoting Democracy, and vice- president of The Chinese Society of Education
By staff reporter LU RUCAI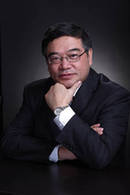 China Today: What's the status quo of China's higher education?
Zhu: China has made great progress overall with respect to higher education. It has transformed its system from a provision for the elite to a widely accessible process for human resource development. Generally speaking, if the gross enrollment rate reaches 15 percent, it indicates that a country has entered an era of popularized education. In 2010, the rate reached 26.5 percent in China. In the last 30 years, China's higher education made a big leap forward in numbers and in scientific research; the quality of academic experience and teaching management have also steadily improved. But there are indeed several problems remaining: bureaucracy prevails in universities, and they all adopted similar development strategies which cost each of them their unique characteristics. The teaching level also needs to be improved.
China Today: The college entrance examination that has been practiced for over 30 years is widely criticized now. What is your appraisal of the student selection system?
Zhu: As a student selection system, the college entrance examination has been playing an important role in developing higher education and advancing excellent young people. If the system had not been reinstated in 1977, it would be hard to imagine how China could achieve such rapid economic and social development.
But criticism is heard, and I think it is reasonable. First of all, the system, to some extent, nurtured an examination-oriented education. As a relatively simple approach to talent selection, the system neglects the differences between areas, and overlooks special talents as well. Students expert in specific areas find it hard to pass the one-size-for-all examination, because they usually are quite creative. In other words, the system affected the country's innovation capability to some extent.
Under this system, the whole education system, especially the primary and middle schools, placed too much importance on tests. As the college entrance examination is the only "open door," all students had to focus on improving test skills in order to pass the examination. To a certain degree, the system also emboldened a pseudo proposition – "Do not lose at the starting line." If you want to be enrolled in a good university, you should go to a good middle and primary school; if you want to be enrolled in a good primary school, you should go to a good kindergarten.
Besides these problems, the system is unfavorable for students living in rural and remote areas where the fundamental education offered is relatively weak. A related study has shown that the rate of students at Tsinghua University that are from rural areas has decreased from 30 percent before the 1980s to around 10 percent. People recognize the justness of the college entrance examination, but have doubts about its fairness. So I think the system needs transformation, even though it has contributed greatly to the country.
China Today: The independent enrollment system has been introduced in a number of universities. Will it become mainstream in a short time?
Zhu: The independent enrollment process is a "small window" in the current system, but has not become another door. Nicknamed the "second college entrance examination," it is still an ineffective approach to selecting creative talent, and has a low tolerance to those preferring certain specific subjects. Qian Zhongshu and Wu Han, both great writers in modern China, were recruited by Tsinghua University around 1930 for their excellent talent in literature, though their mathematics scores weren't worth mentioning. It is hard to imagine how these kinds of students would find their way into college nowadays.
The independent enrollment system is supposed to let middle school headmasters recommend students with creative ability, but in fact the nominees are usually the best academic performers. This is the safest sort of nomination a headmaster can make, but not the goal system supposed it was pursuing.
China Today: China's higher education started market-oriented reforms in the 1980s. Since then, colleges have charged tuition fees, and graduates have to seek jobs themselves. How do you evaluate the impact of this reform?
Zhu: Marketization is the direction of development. As a developing country, China needs to give priority to fundamental and compulsory education, instead of paying for all education. Charging for higher education is a common practice around the world, but now we have two problems.
First, whether the tuition fee is reasonable. This problem relates to the cost and efficiency of higher education. We have so many spare teaching resources, and we didn't keep a strict account of the cost, so tuition fee standards should be carefully reviewed. But we have a good solution for helping students from poor families. According to related regulations, 15 percent of the tuition fees collected should go to scholarships or student grants. The only problem is this policy has been under-promoted and not enough students know of it.
Second, it is right to let graduates seek jobs themselves, but the reality of Chinese society should be considered. Chinese society has always worshipped social and family connections, so those with strong backgrounds will enjoy a smoother path than those from disadvantaged families. A series of policies should be designed to help disadvantaged graduates seek opportunities. Posts in the civil service and official ranks in villages should be open to these students first.
China Today: The private college is a product of the market. China's private universities are dwarfed by their foreign counterparts with regard to teaching quality. What's the problem?
Zhu: I think, first of all, our public education system is so strong, leaving little room or opportunity for private schools. China's private capital didn't enter the field of education, and the private colleges were originally established by public universities. Therefore private colleges are miles behind public colleges and will likely never be as strong.
I once put forward two propositions. First, China in principle should not establish public colleges, leaving the field to private ones; second, the country should promulgate preferential policies to encourage private capital to enter the higher education sector, establish new colleges or purchase the old ones. We can use international experience for our reference. For example, if private capital is invested, say RMB 100 million to a project, the country will allocate another 100 million; a tax-exemption would also be attractive. I have always held that China's higher education will not go far without excellent private colleges.
Another complicating factor is that government allocations are not balanced across public universities. Key universities obtain the biggest share normally, and are therefore ensured full and fast development. Abroad, the best universities are usually private ones, while in China the best are public universities, and that is no different for middle or primary schools, or kindergartens.
China Today: In recent years many experts and scholars have called for "de-bureaucratization." What kind of role do you think the government should play in the universities?
Zhu: The "de-bureaucratization" should take place on two fronts. The first target is the school environment. Right now China's universities can't run their school themselves, a direct result of the fact, a diploma is technically issued by the Ministry of Education, and academic degrees are approved by the ministry as well. So many people have leveled the criticism: "There is only one university in China, that is, the University of the Ministry of Education." Universities are busy implementing policies issued by the government, and have no right to run a school independently. That's why I call for "liberating headmasters." Second is that college bureaucracies themselves are very powerful and have a big say in the nature and use of academic resources. So we should wrestle control of academic resources from management personnel. Headmasters, directors, and management personnel should support the teaching and research activities instead of controlling how they are distributed. Headmasters and deans should nurture academic strength instead of obtaining projects themselves. Currently professors are struggling to fulfill their roles in securing projects and allocations, and exercise their right to distribute resources. So it is a big problem, as these professors cannot focus on academic studies.
China Today: In your opinion, should college education focus on research or on application?
Zhu: I think colleges should be classified into divisions that are research-oriented, teaching-oriented and technology-oriented. Peking University and Tsinghua University definitely belong to the first category, which focus on innovation in key subjects and compete with the best universities in the world. But some local ones, like Soochow University that I used to work with, should focus on application, so as to serve local economic and social development. For technological universities, training senior technicians is the primary goal. So I think different universities should define themselves in different ways.
The biggest problem is that, because they were measured using the same standards, our universities all followed the same pattern. There should have been different options for the development of universities, but now almost all offered the same courses and curricula. Second, universities pursued an unlimited expansion. Bigger doesn't actually mean better. Universities should make themselves stand out because of special subjects and characteristics, not the number of majors. Sometimes small is beautiful.
China Today: Currently there are several university rating systems. The standards are different for each. What are common standards for world-class universities?
Zhu: Generally speaking, world-class universities are research-oriented. So the most important standard is the innovation ability in theoretical or technological pursuits, or the quality of contributions made to a subject or a theory. The second standard is the students, products of university – their quality, employment rate and social influence. Third is the university's influence on a country's policy-making and economy. A good university is able to influence a country's scientific, economic and social policies. Comparatively speaking, local universities will be measured by their contribution to local economic growth and social development.
Besides that, there are internal standards for a university, including the number of professors and whether they have a world-class reputation.
China Today: According to your evaluation standards, do we have world-class universities?
Zhu: I am afraid we don't have so-called top ten universities, but a generous appraisal would put some between 20 and 30 in rank; and if not generous, we can't find a Chinese university until we look below 50. So I think we still have a long way to go.
China Today: Where are the gaps or discrepancies?
Zhu: First there is talent, including teachers and students. Can we attract the best teachers to our university? If we have good teachers, we will have good courses, and naturally strengthen our innovation ability.
Good students are also important. No matter whether it's Harvard, Oxford or Cambridge, their success is partly owed to having the best students in the world. But in China, we can't even recruit the best students in our own country. Now many good students go to study in Hong Kong and the U.S. Some of them even go abroad for high school.
China Today: How will we establish a world-class university?
Zhu: We should start with our competitive subjects that have a good foundation and great potential to grow. The state should give the strongest support. We should attract private capital and give universities more rights to develop these programs and subjects. For example, we should allow successful public companies to establish or purchase colleges, which might become good enough to rival Peking or Tsinghua University. Competition between universities is important. Today prestigious universities like Peking and Tsinghua enjoy an advantage in resources, and no one can challenge them. A sense of crisis will prompt them to develop faster.
In fact, high performance in only a few subjects can establish the reputation of a university. We used to evaluate schools, but in foreign countries they focus on the quality of a program or field, its forte. If a college becomes well known nationwide or worldwide for one or two subjects, it is a great success.