That's Entertainment! The Cultural Economy
By staff reporter HOU RUILI
The creative economy is one of the most dynamic sectors of world trade, or so declared UNCTAD's (United Nations Conference on Trade and Development) Edna dos Santos-Duisenberg, head of its creative economy program, at the Beijing International Cultural Industry Forum last November. The financial crisis didn't slow it down, and this prosperity speaks to its centrality in people's lives. Even during economic recessions, people are willing to spend on cinemas, museums, music and video games. That means the time is ripe for the creative industries of China to demonstrate their traction and pull in economic development.
Statistics show that the cultural industry has maintained an average annual growth of over 15 percent since 2004, fully six percentage points higher than the GDP figures for the corresponding period. On July 22, 2009, the Chinese government implemented Planning on Promoting Cultural Industry, its first such effort in this field, in effect an announcement that cultural activity has become a strategic industry for China. The plan focused on several key sectors that cover the spectrum from the traditional and sacred to the modern and worldly.
China Today was granted an exclusive interview with Zhang Xiaoming, deputy director of the Cultural Research Center, Chinese Academy of Social Sciences. He believes Chinese cultural industry has entered a healthier development cycle since its strctural adjustment in 2010.
China Today: According to the National Bureau of Statistics, a high proportion of private capital is gravitating to China's cultural industry. In 2008, the number of private cultural companies was 130,000 higher than in 2004, up by 78 percent; staff employed by private companies increased by 140,000, representing a 54 percent jump; private capital increased by RMB 456.9 billion, up by 140 percent; and the gross income from cultural activity increased by RMB 544.2 billion, up by 144 percent. What do these figures mean to you?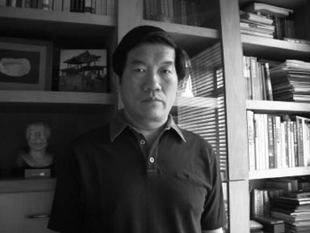 Zhang Xiaoming, deputy director of the Cultural Research Center.  
Zhang: It means China's cultural industry is experiencing a change of development environment; it has gone from a closed market to an open one. Before 2000, the cultural industry remained, more or less, in the framework of a planned economy. As the market gradually influenced our cultural industry, the latter made remarkable progress.
In China, cultural reform had not had as clear a direction as the economic reform until 2003, when a pilot reform project proved successful in this field. The gradual integration of market and industry propelled dramatic change.
As of 2010, 228 former state-owned theaters and theatrical troupes had been transformed into independent theatrical enterprises; 102 publishers formerly affiliated to and supported by state ministries and commissions had been dropped from the government budget, in order to become independent operations responsible for their own profits and losses; so had most of the local government publishing houses and state-owned film businesses, namely 35 film studios, 204 film companies, and 293 cinemas. Riding in that wake came a series of supporting policies to stimulate the potential of the cultural industry. The market began to play a key role in resource allocation, which guaranteed the internal vitality of the industry.
China Today: The financial crisis is still ongoing, and many industries are struggling to recover. However, the cultural industries of the world have fared better than traditional industries. What opportunities has the Chinese cultural industry seen in the financial crisis?
Zhang: The financial crisis was a great motivator for economic restructuring. The year 2009 witnessed the transition of the Chinese cultural industry, and I expect it will grow at a breakneck pace over the next decade.
So the financial crisis has ended up stimulating growth that is more balanced between investments, exports and domestic consumption. The cultural industry is a part of the consumer service industry, so there is much scope for development.
Research indicates that the nation's cultural consumption will cross the threshold of US $4,000 billion when the GDP per capita surpasses US $3000. In 2009, the GDP per capita in China hit US $3700, but the output value of the cultural industry was only US $840 billion, only a fifth of that produced by countries at a similar development level. Explosive growth is what to watch for in China's cultural industry over the next 10 years.
Second, "made-in-China" is a low-tech, low value-added brand; "created-in-China" is the country's new strategic direction, one that will shape the new identity of its manufacturing industry. As a service provider for manufacturers, the creative industry will be a significant key to realizing China's new industrial strategy.
So far, the per capita sales volume of brand licensing goods is only US $0.7 in China. If it reaches US $91 as in Japan, we would have a market of over US $100 billion every year; if it hits US $365 as in the U.S., the market would be worth US $470 billion. "Created-in-China" should have bright prospects for at least the next 10 years.
Third, digital media content is included in the popular culture industry. Just like the financial crisis lit a fire under technological innovation and promotion, Chinese cultural companies began to focus on innovation in technology and business modes. The Chinese cultural industry will spread its influence in related industries, and support their growth.
In 2008, the telecommunications department in China released 3G service, and the radio-and-television department released China Mobile Multimedia Broadcasting (CMMB). The arrival of a mobile internet era will attract trillions of RMB in investment, hundreds of billions of which will be invested in digital content.
Fourth, the cultural industry fuels urbanization. With the opening of high-speed railways, many second- or third-tier cities saw a spurt in development. They adopted a "post-industrialization" strategy almost immediately, which is focused on the integration of cultural sectors and other traditional mainstay industries.
And finally, the cultural industry will reshape the pattern of the global economy and enhance China's position in international cultural and intellectual markets, so in the division of labor it will sit at the bottom no longer.
A UN report revealed that in 2008 China accounted for 21 percent of international cultural trade, and was the largest single cultural importer. According to statistics compiled by the National Copyright Administration of China, the ratio between cultural imports and exports was reduced to 3:1 in 2009, from 10:1 ten years earlier. Chinese cultural companies have entered into international markets since the financial crisis erupted.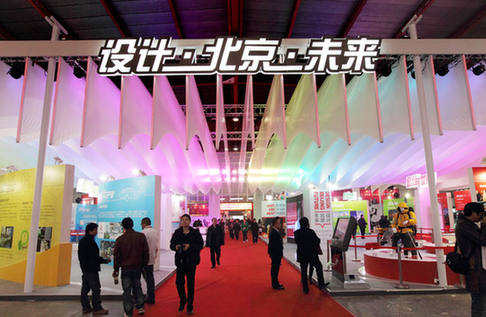 The 5th China Beijing International Cultural and Creative Industry Expo, November 2010. China Foto Press  
China Today: From 2007 to 2010, the Cultural Studies Center of CASS and the World China Network Association jointly held the International Forum on the Chinese Cultural Industry. Sponsored by related organizations such as UNESCO, the World Intellectual Property Organization and UNCTAD, the forum invites national cultural trade associations to meet, publishes an annual report and newsletter updates, discusses urgent issues and seeks cooperation opportunities. This forum has become one of the most important cultural information sources in the world. Its 2010 report devoted a section to the Chinese creative industry. So what's the situation? What role can China play in the world's creative market?
Zhang: According to the 2010 Creative Economy Report, China's creative economy is one of the world's most successful, with a share of over 20 percent of the global creative economic market. From 2002 to 2008 China had the world's biggest trade surplus in terms of creative products. It was the main exporter of carpet, textile, wicker products and other handicrafts. In the international creative economic market, the production of arts and handicrafts is where developing countries dominate. So China contributed a lot to the developing countries' share of the world creative economy. In addition, China has achieved great progress in her film and digital media sector, publishing and printing industries.
Creativity cannot survive without cultural diversity. China can be a model for protecting and promoting cultural diversity as well as accepting international obligations in this respect. The Chinese government initiated an array of mechanisms and policies to develop its creative engines and protect cultural diversity, including a general survey of cultural resources, protection of cultural relics and promotion of cultural conservation.
In October 2011, the Cultural Studies Center of CASS and World China Network Association will hold a Forum of World Cultural Diversity, co-sponsored by the Chinese Culture Promotion Society and Tsinghua University's famous research institution, the Culture Industry Research Center.
Developing countries usually have rich and diverse cultural resources, but remain at a low level regarding creative products. As the most successful emerging country in this respect, China should cooperate with other developing countries to nurture the creative economies of all.