Twin Hazards
The battles against poverty and pollution are waged on the same front
By staff reporter LIU YI
FOR a long time the World Bank Group has been known for its unremitting efforts on poverty alleviation, but among its 127 active projects in China, over 80 percent address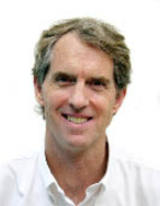 Carter Brandon, Environment, Agriculture and Forestry Sector Coordinator of the World Bank Beijing Office.
environmental concerns, including climate change. "The World Bank and China celebrate the 30th anniversary of the partnership this year. The relationship has changed over time of course. In the last five years, issues revolving around climate change and sustainable growth have been the focus," Carter Brandon, Environment, Agriculture and Forestry Sector Coordinator of the World Bank Beijing Office, says in an exclusive interview with China Today.
"China is managing its economy extremely well and doesn't need the World Bank," quips the lead environmental specialist. "On environmental issues, however, the World Bank has much experience to offer. And China is open to learning from other countries, and learning from us."
Working with countries all over the world, the World Bank is able to aggregate experience into robust lessons, and provide them to those with similar problems. Air pollution, for example, is a real headache for the Chinese government. The World Bank has packaged the experiences of Mexico City and Santiago, Chile, whose air quality has been as bad as Beijing's. "Santiago implemented a project called pollution trading about 12 years ago, so we can share that experience with China," Brandon says.
Poverty and Environmental Degradation Linked
"The poor are the most exposed to environmental problems," Brandon emphasizes, by way of explaining why the World Bank cares so much about China's linked dangers. Here, about 100 million people are still living under the poverty line, more than any other country except for India. "Poor people are getting sick from pollution. Fishermen have no fish to fish. Farmers can't farm because of soil degradation."
In a country as large and complex as China, the fight to protect the environment and raise people out of poverty are closely linked issues. It is common for the World Bank to take a direct approach to the poverty problem, like training migrant workers with job skills or establishing social security funds for the elderly when they retire to their rural home, often without income or savings. These days the World Bank is getting more sophisticated, using opportunities to kill two birds with one stone: they are building environmental action plans into traditional loans.
"We used to aid highway construction, but now we make more loans for public transportation; we used to lend more for water supply projects, but now we fund wastewater treatment plants; we used to lend more for irrigation systems, but now we focus on sustainable agriculture with low carbon emissions, low fertilizer use, and livestock waste treatment," Brandon says. "In all the areas involving urban renewal, transportation, energy and agriculture, we find ways to address environmental issues; it has become the organizing principle of our programs in China."
The World Bank's latest project in China represents this principle in action. On July 6 it approved a loan of US $100 million for the promotion of multifunctional, integrated forestry development in Anhui, Hebei, Liaoning, Shanxi and Zhejiang Provinces. The project will create woodlands for windbreaks and sand breaks, soil and water conservation, and as shelterbelts for farmland.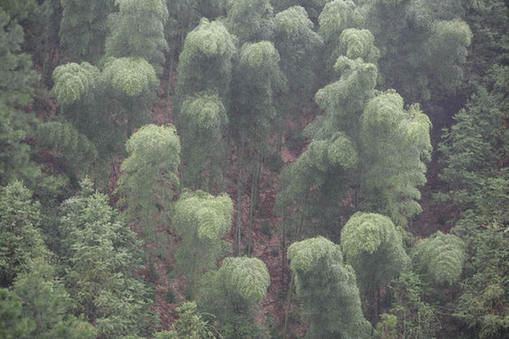 Forestry project in Anhui.
"Previous World Bank-supported projects focused on improving timber production and raising plantation quality standards; the new project focuses on pilot projects to test solutions in forest management, with significant environmental protection functions," said Liu Jin, the World Bank's Senior Rural Development Specialist and Task Team Leader for this project. Farmers and communities are encouraged to actively participate in these activities, which are expected to garner them the dual benefits of improved environment and increased income. The project also provides training and technical services for capacity building in related technical skills, project and forestry management, so that local forest authorities, village leaders and farmers are working off the same page.