Hongkou: Classic, Exotic, and Modern
By WU MEILING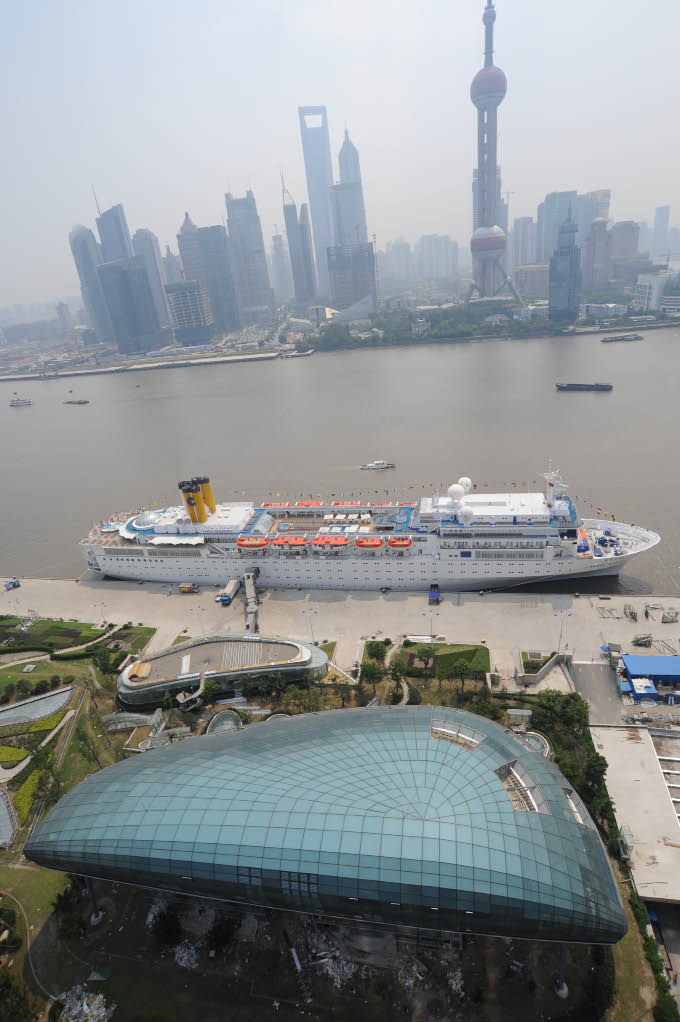 HONGKOU is an enchanting and animated place, where high-rises stand tall over ancient buildings in a variety of exotic styles, and where on quiet, shaded streets soothing music from Buddhist temples echoes the sonorous sirens of luxury liners gliding in and out of its harbor.
Hongkou is one of Shanghai's urban districts, located in the northeastern part of the city proper, and gets its name from the harbor within its jurisdiction. The district borders the Huangpu River in the south and the Suzhou River in the southwest, launching points for fishermen who set sail to the South China Sea; fishing was the main livelihood for Hongkou locals in the past. Today, the old temple where these fishermen once prayed for safety and full nets has become crowded again, with the inauguration of express water traffic routes linking the North Bund of Hongkou, the Bund, and Lujiazui, forming the "Golden Triangle" of Shanghai's CBD (central business district).
Going ashore at Hongkou, what greets you is the easy-going street life of classical Shanghai, and right behind it the joyous onslaught of fashion that defines a modern metropolis.
Duolun Road
Many buildings considered outstanding examples of architecture have been erected on Hongkou's territory over the past century; among the best known are Broadway Mansion (now Broadway Mansions Hotel), the General Post Office Building, Richard's Hotel and Restaurant (now Astor House Hotel, or Pujiang Hotel) and the Russian Consulate. Most are located on Duolun Road.
This 500-meter-long stretch has a story every 50 meters it seems. Seven or eight decades back, it was trodden by the cultural and social celebrities of the time, such as Lu Xun, Mao Dun, Guo Moruo, Ye Shengtao, Qu Qiubai, Tian Han, Shen Yinmo and Uchiyama Kanzo. The first building that catches your attention is Kong Xiangxi's (H.H. Kung) mansion, one of the financial tycoon's three luxury residences in Shanghai. Its façade and interior have a mixed Islamic and Spanish style like Moorish Spain; the Arabic tile geometry and colorful surface mosaics set off decorative carvings to stunning visual effect. Further down the road there are more than a dozen old residences of different, but no less impressive, architectural styles.