Shenmu Pilots Medical Reform Plan
SHENMU County in Shaanxi Province has been operating a medicare program since March 2009. As whether or not this pilot scheme is applicable nationwide is a matter of common concern, all eyes have been on this relatively obscure county for the past year.
Free Medicare Program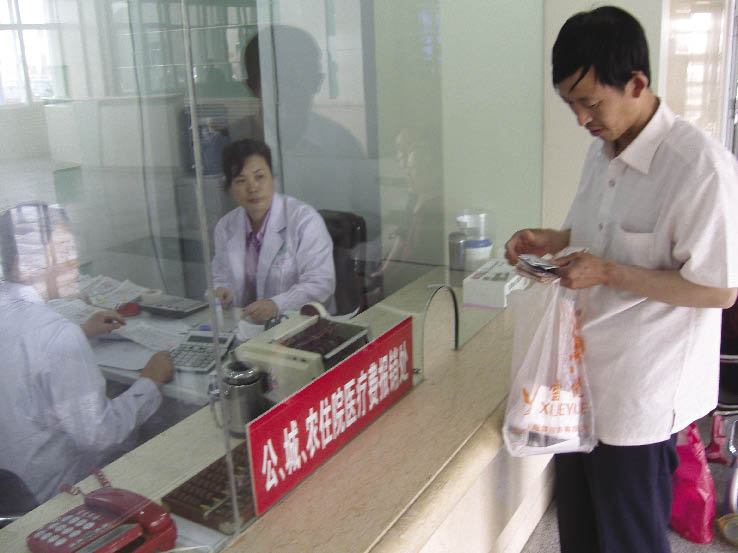 Patients poured into the seven designated medicare hospitals in Shenmu during the first month of the county's medicare experiment. Many had been suffering for two or three decades with problems such as gallstones and prostate hyperplasia, but until last March had been unable to afford the high cost of treating them.
"Anyone who is sick, whether farmer or urbanite, can now see a doctor," a rural resident from Hejiachuan Village in Shenmu County said. For a hospitalized case that does not exceed RMB 300,000, the patient needs to pay only RMB 400 from his or her own pocket. Local residents understandably see the program as heaven-sent.
Shenmu's coal reserves in 2007 gave it a number 92 ranking in comprehensive economic strength among China's top 100 counties. The county has since launched 10 projects specifically to benefit its residents. A free medicare program, along with 12-year free compulsory education and support for the disabled and widowed elderly, are among them.
Secretary of the CPC Shenmu County Committee Guo Baocheng, 55, has been a leader of the county for 13 years. "Shenmu has a population of 420,000, one third of whom are wealthy, one third moderately well off and the remaining one third relatively poor," Guo said. He regards free education and medicare as "financial levers to adjust income distribution."