How Big a Mother's Heart Can Be
WHEN 69-year-old Anipa Alimahong was selected as one of the Ten People of 2009 Who Moved China earlier this year, her family decided to throw her a grand feast. But it is the understanding of her 19 children, particularly the 10 without blood ties to her, that there is nothing they could ever do to fully repay the love their mother and father have lavished on them for the past 40 years.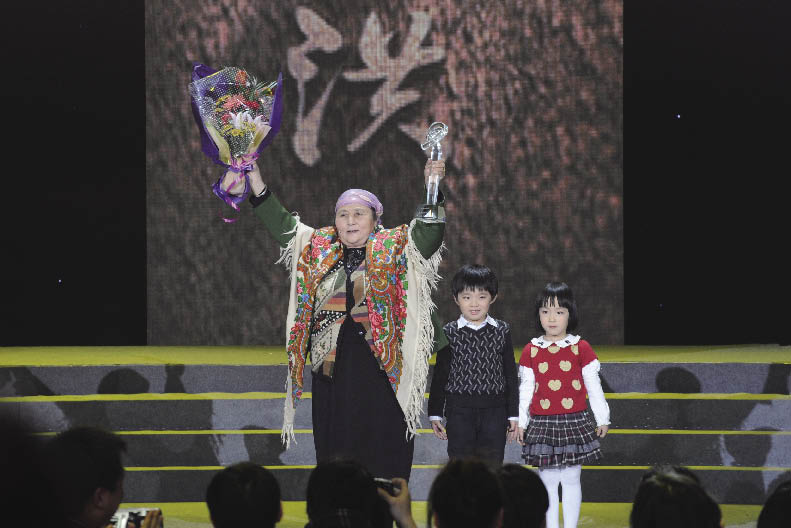 An Ethnically Diverse Family
Anipa was the eldest daughter of a Uygur couple from Qinghe County, Altay, Xinjiang Uygur Autonomous Region. After her parents' untimely death, she became her family's primary caregiver. A few years later she went on to marry a Uygur police officer named Abibao, and started her own family.
In 1970 their Uygur neighbor and his Kazak wife died of disease, leaving behind three boys. "If the three orphans had nobody to take care of them, they might end up in the street. What kind of a future could they expect to have then?" This thought gnawed at Anipa's heart. "As long as we have food on our table, we can spare some for them," she told her husband, who agreed. So their family had three new members.
In the dead of the winter four years later, Anipa's sister brought home a young girl she had found on the streets. The poor little thing was dressed in faded rags and her head wrapped in a filthy scarf; her stench sent the other kids in the house running away.
Anipa immediately dashed off to heat water for the child's bath. When she removed the scarf she was astonished by the sores on the girl's head and the flees nesting in her hair. Without indicating the slightest displeasure, the mother of 12 carefully cleaned the girl up. She learned the girl was a Hui Muslim named Wang Shuzhen. Anipa gently applied medicine to the child's infected wounds. Later the husband Abibao took the girl to be checked out at the local hospital. A few weeks later, when a smile was finally back on Wang Shuzhen's face, light in her eyes, and roses on her cheeks, Anipa decided it was time to return the girl to her parents.
But when she stepped into the dimly lit adobe shanty that Wang called home, she found herself surrounded by seven starving children and their lone, debilitated father. Wang Shuzhen's mother was a Hui widow with four kids who had remarried to a man named Jin Xuejun. The Han husband had four children of his own. She died not long in to their marriage, leaving the father, who was himself chronically ill, with eight kids. Unable to bring in a stable income, the children spent much of their lives never knowing where their next meal might come from.
Anipa stared at the tiny frail bony bodies quivering in frayed blankets on the mud floor, a mother's conscience told her what to do. When she returned home, she took Wang Shuzhen and her three siblings with her. Her family had already outgrown this house and her husband's meager earnings were their only source of income, yet no one dared utter a complaint about taking in the newcomers.