Shanghai: Journey Without End
By WEN ZHIHONG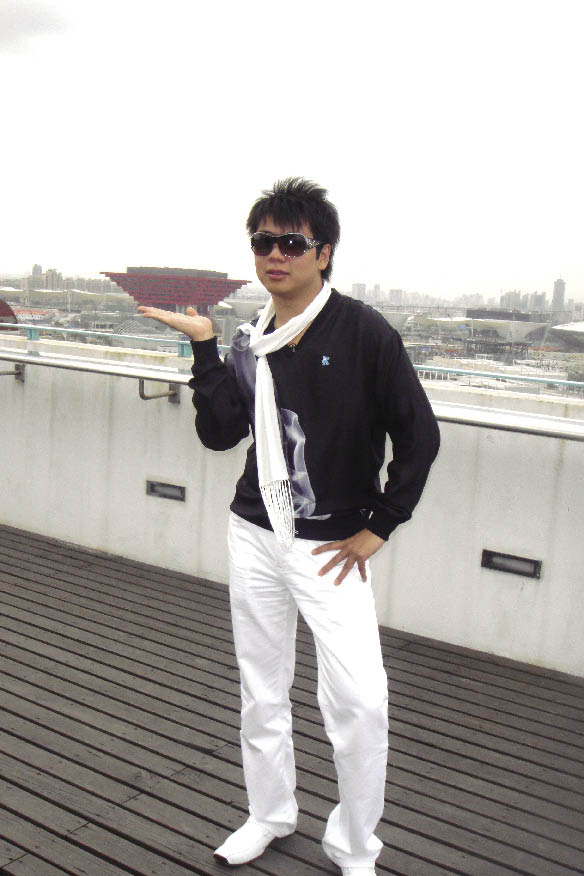 On a visit to the Expo Park in September 2009.
I felt a lump in my throat and a warm sense of belonging standing in front of the China Pavilion. For 90 percent of the year I am racing to somewhere in the world for my next performance on a tour. The pavilion seemed to murmur to wanderers like me: "Come home whenever you can. East or west, home is the best."
– Lang Lang
BEFORE leaving to begin his studies in the U.S. in 1997, the prodigy Lang Lang, 15, gave a solo piano concert in Shanghai. In the city that has bred a galaxy of renowned artists, the lad was greeted with instant recognition and mass adoration. The theater was fully packed for the farewell-for-now performance, and extra seats were set up in the aisles.
This experience created a bond between Lang Lang and Shanghai that has stood the test of time and the distractions of global fame. Almost every year his music resonates somewhere in the city on the bill of renowned orchestras like the Philadelphia or the London Symphony, or for international events such as the 2006 SCO Summit and the 2007 Special Olympics. "I feel increasingly attached to this city, delighted to learn more about it with every visit."
The young pianist got more substantively involved with the city since 2006 when he was invited to play the theme for its promotional film for the World Expo, Shanghai Concerto, putting to music a city long associated with economic vigor and cultural diversity. The next year Lang Lang staged a live show by the Huangpu River, the natural landmark of Shanghai, to shoot a scene for the music video Lang Lang's Song 2008, dedicated to the Beijing Olympic Games. After the performance the local authority approached him with an offer to become an envoy of the upcoming World Expo, which he was pleased to accept. When the World Expo held its opening ceremony on the evening of April 30, the curtain was lifted to melodies flowing from Lang Lang's fingers.