Wit and Endurance
By staff reporter ZHANG XUEYING
PICK any night in the past few months and the 1,300-seat Majestic Theater in downtown Shanghai would be packed to bursting. All eyes would be glued on the sole performer on stage – a 40-something man with slicked-back hair and a sharp black suit. Zhou Libo, the nation's newly-crowned king of stand-up comedy, is giving his hallmark performance in the Shanghai dialect.
The topic – Mad for Money – is a retrofit of last year's routine, but the speaker has spiced it up with recent happenings and ad-lib jests. Soon the laughter from the audience grows from trickles to tsunamis. "I have to restrain myself a little bit, for the sake of your health," the comedian makes no effort to hide his delight at the reception.
"He is a guy who becomes more excited and creative the more boisterous the audience gets. He can spot what's inspiring for that crowd and add impromptu jokes to his show," said a stagehand. It's said Zhou Libo maintains his record of bringing out giggles every 15 seconds, on average, throughout a 140-minute performance.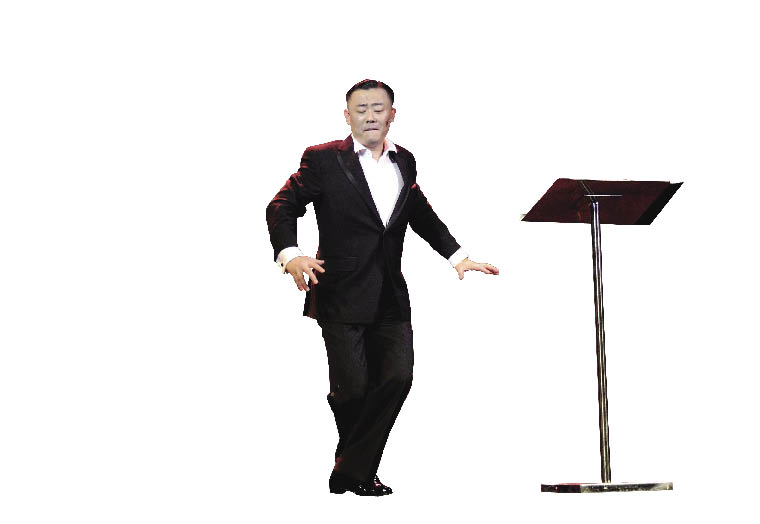 Though given in a dialect difficult for northerners to understand, Zhou's comic monologues appeal to people all over the nation, particularly its growing middle class. Some critics even laud him as the kind of genius that appears once a century.
Jeers Pregnant with Social Relevance
"Zhou Libo discerns the amusement value of the daily trials of urban life, and what's more, his jokes can provoke serious rethinking about social conditions," commented Yu Qiuyu, a renowned writer.