Tips in Urumqi
Xinjiang Uygur Autonomous Region Museum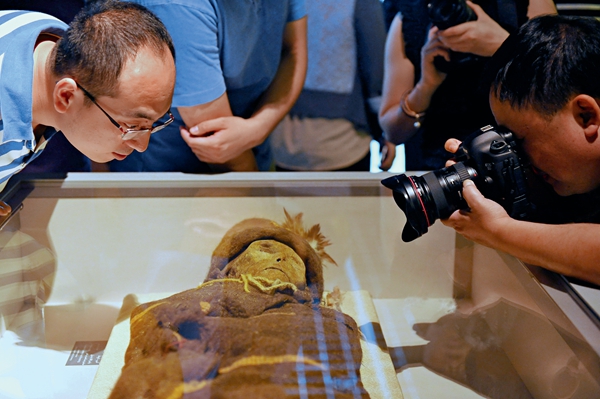 Located at No.581 Xibei Road, this is the only provincial-level museum and also Xinjiang's largest institution of cultural relic and specimen protection, scientific research, publicity, and education. Covering an area of 17,288 square meters, with two floors above ground and one below, the museum has a rich western regional style and local features. Four major exhibition halls display the handicrafts and historical relics of various ethnic groups. There is also a hall with exhibits of ancient remains found in tombs in Xinjiang.
Transportation: Bus No.7 or 51.
Xinjiang International Grand Bazaar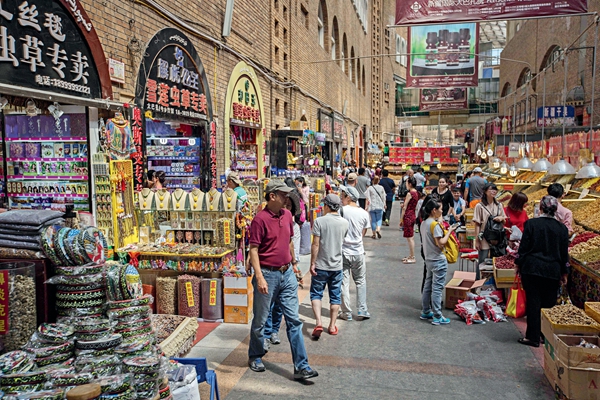 Located in Erdaoqiao Market south of Tianshan District, this scenic spot is perfect for sightseeing, observing ethnic commerce and trade, sampling street snacks, and browsing art exhibitions and shops. It is also an exhibition center for local tourism products. As a meeting place for Uygur people, this structure has a distinct Islamic architectural style.
Transportation: Bus No.10 or 16 to Erdaoqiao.
Food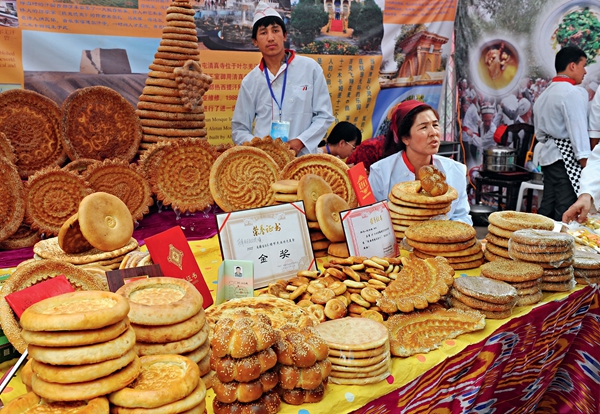 Urumqi offers a wide variety of snacks and beverages. Sichuan and Cantonese dishes are widely available, along with various ethnic specialties, so maintaining the city's multicultural character. Local residents have a preference for meat, especially mutton. Their roast whole lamb is delicious, crisp on the outside and melt-in-the-mouth tender within. Tasty and nutritious Pilaf – made of mutton, carrots, onions, and rice – is the dish local residents offer their honored guests. Kebabs are enjoyed throughout China, but there's nothing like the real thing in its place of origin. Other traditional delights include baked flat bread, pulled noodles, fried dough twists, and milky tea. Dairy products are also toothsome, especially fermented mare's milk.
Festival
Muslim residents of Urumqi take part in the Corban and Rozah festivals, when they gather at mosques and public places to hold grand ceremonies. Other ethnic groups have their own festivals, such as the Mongolian Nadam, and the Xibe West Migration Day.
Services