QINGDAO is located on the southern coast of the Shandong Peninsula, just across the Yellow Sea from the Korean Peninsula.
This coastal city boasts outstanding scenery and a pleasant climate. With seaports and an airport linking it to the world, Qingdao is one of China's most important economic and logistics hubs.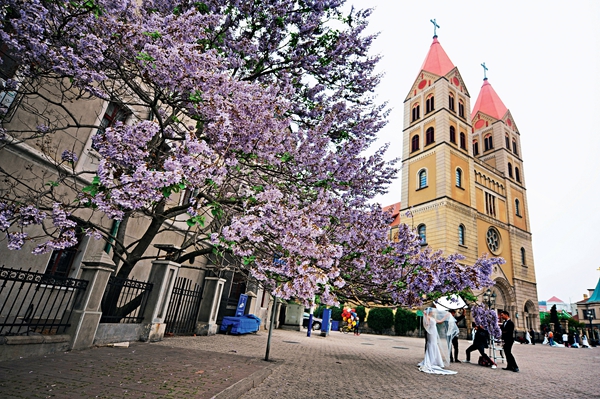 Old Western-style buildings embellish Qingdao with exotic beauty.
Moreover, it is a renowned tourist resort with gorgeous mountain and sea landscapes. A past winner of the China Habitat Award, Qingdao attracts hordes of visitors every year, particularly during its international beer and seafood festivals in August.