Xi's Trip Expands Consensus on Building a Better World
Chinese President Xi Jinping paid state visits to Russia and Germany from July 3 to 6, and attended the 12th G20 Summit in Hamburg on July 7 and 8.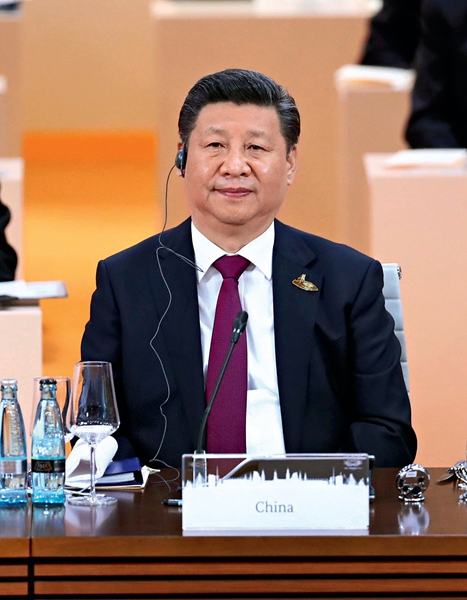 Chinese President Xi Jinping attends the 12th G20 Summit and delivers a speech entitled "Promoting Openness and Inclusiveness to Achieve Interconnected Growth."
In Moscow, Xi described China's relationship with Russia now as "the best ever in history." He also agreed with his Russian counterpart Vladimir Putin to continue deepening the two countries' comprehensive strategic partnership of coordination.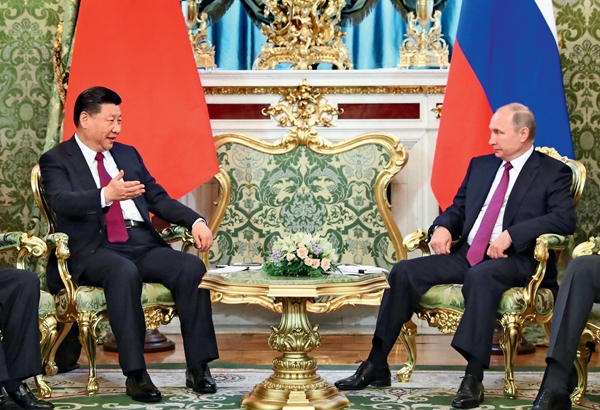 President Xi Jinping holds talks with his Russian counterpart Vladimir Putin at the Kremlin in Moscow, Russia, on July 4.
While visiting Germany, Xi told German Chancellor Angela Merkel that the development of China-Germany ties over the decades is a "story of success" that has delivered real benefits to the two peoples.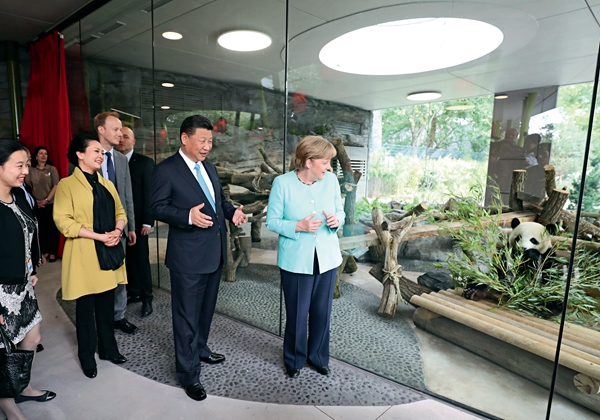 President Xi Jinping and German Chancellor Angela Merkel attend the opening ceremony of the Panda Garden at the Berlin Zoo, on July 5.
In his speech at this year's G20 Summit, the Chinese leader offered a set of proposals concerning how to build a more open world economy and realize a more inclusive global economic growth. He suggested that the group of major economies support a multilateral trading regime and stay committed to openness and mutual benefit. Further, he called on all sides to foster new sources of growth, adding that he believes promoting innovation and addressing the issue of development are part of the answers. The G20 members also need to promote synergy between economic and social policies, address the mismatch between industrial upgrading and knowledge and skills, and ensure more equitable income distribution. Xi also stressed the need to improve global economic governance. "In this spirit, let us work together to promote interconnected growth for shared prosperity and work towards a global community with a shared future," added the president.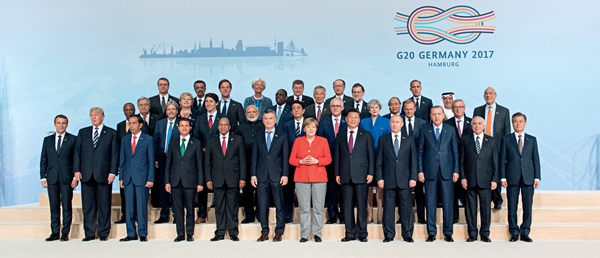 The G20 Summit participants pose for a group photo in Hamburg, Germany, on July 7.
Services