By staff reporter ZHANG HUI
In the past, people's reflexive response to realizing economic growth is to expand domestic demand, thus stimulating growth. Now, we need to change our mind and find new and modern means to achieve this: supply-side structural reform. By improving the supply system, we can emancipate productive forces and improve competitiveness, thus spurring economic development.
The reform aims to reduce invalid supply, expand useful supply, and improve the supply structure's adaptability to the demand structure. Its major task is to cut overcapacity, reduce excess inventory, deleverage, lower costs, and strengthen areas of weakness.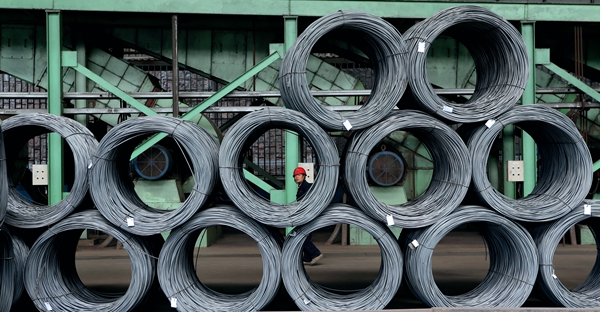 This is the Yukun Iron and Steel Co., Ltd. plant in Yuxi City, Yunnan Province. Yunnan is cutting overcapacity and upgrading its iron and steel companies.