Gather Global Talents Together
By staff reporter LU RUCAI
INTELLECTUALS, as the name suggests, are people with a high level of knowledge and education, many of whom are experts specializing in certain academic fields." This definition was given by President Xi Jinping at a meeting with a group of scientists, researchers, model workers and young people, during his inspection tour of Anhui Province, in eastern China. Xi extended his greetings to them ahead of International Workers' Day (May 1) and Youth Day (May 4). He highly praised the role of intellectuals in the development of national revolution, construction and reform throughout history, and encouraged them to take the lead in the country's new innovation drive and contribute to the country's economic and social development as well as to improvement of public welfare.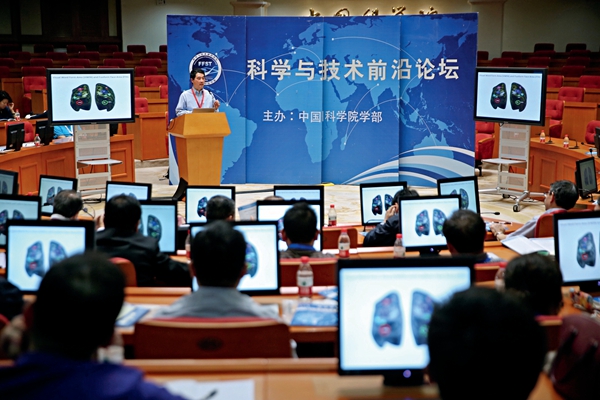 A symposium on brain science and artificial intelligence is held in Beijing on May 8, 2017.
China has never before paid more attention to the important influence of intellectuals and talent in national development. During the "cultural revolution" (1966-1976), intellectuals were referred to as the "stinking ninth category (the lowest of all the social classes)." Since reform and opening-up began – and especially since the 18th CPC National Congress – Chinese leaders at all levels of government have continuously strengthened the role of intellectuals in social development. They have formed a new concept with Chinese characteristics of intellectuals and have developed a new strategy of employing personnel. On July 1, 2016, at the 95th anniversary of the founding of the Communist Party of China, Xi Jinping said that the country should "gather global talents together."
Encouraging Chinese Talent to Return and Serve the Homeland
When speaking of Chinese students returning from studying abroad, we need to first mention the surge in the numbers of Chinese studying abroad over the past few decades. In 1984, the State Council released Provisional Regulations on Self-financed Overseas Studying, which opened a door for Chinese students who wished to study abroad at their own expense, making China a net exporter of talent for a long period of time. According to statistics from the Ministry of Education, from 1978 to 2004, the total number of Chinese students studying abroad was 815,000, but the number of students who returned from studying overseas was only 198,000 – a mere 24 percent.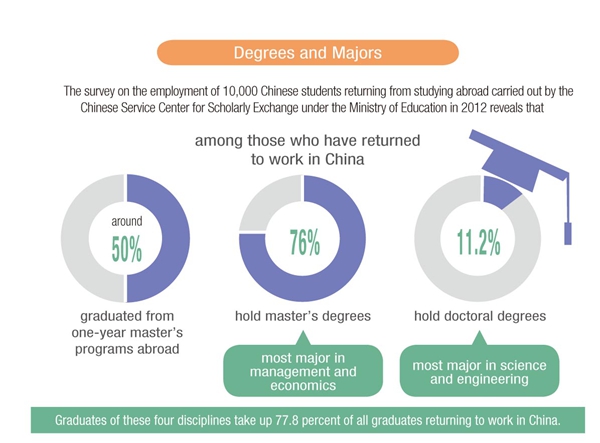 Overseas students were unwilling to return due to low incomes, poor equipment for research and development, inadequate funds and the difficulty of developing research projects into physical products.
With the improvement of China's comprehensive national strength and the change in talent policies, these problems gradually began to be addressed.
In 2007, the Ministry of Human Resources and Social Security, the Ministry of Education, the Ministry of Science and Technology and 13 other national ministries jointly issued guidelines entitled Opinions on the Establishment of Green Channels for Overseas High-level Talents to Return and Work, which provided detailed information on expected wages, arrangements for spouses and children as well as offering preferential tax policies for entrepreneurs to entice talent back to China.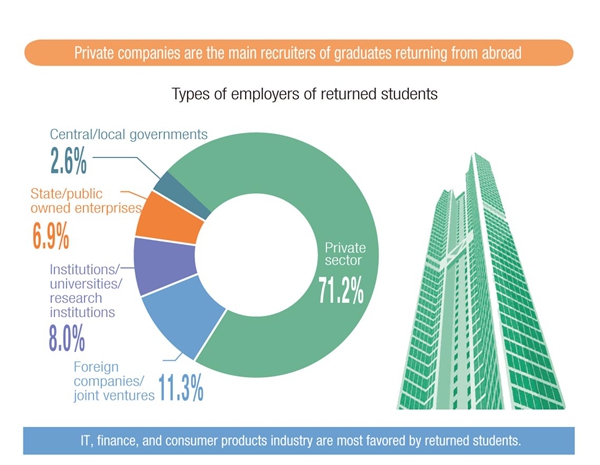 In 2008, the central government decided to implement the Recruitment Program of Global Experts, also called the "1,000 Talents Plan," in a bid to rally high-level professionals to work at national key innovation projects, national key disciplines and laboratories, state-owned enterprises, and financial institutions, and various industrial parks and high-tech development zones. The program called for prominent scientists and leading talents who are able to achieve breakthroughs in key technologies, in hope of enhancing China's high-tech industries and emerging disciplines.
So far, more than 6,000 overseas talented high-level workers have been introduced through 12 implementations of the "1,000 Talents Plan." They include Rao Yi, a neuro-biologist from Northwestern University; Shi Yigong, a biophysics professor from Princeton; and Andrew Chi-Chih Yao, who recently gave up his American nationality to become a member of the Chinese Academy of Sciences and Dean of the Institute for Interdisciplinary Information Sciences.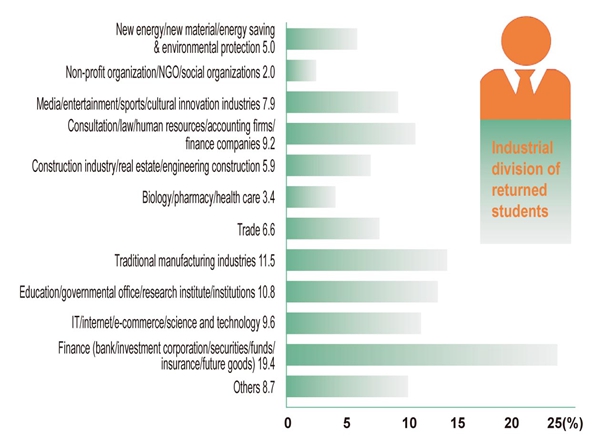 Ministries and local governments have also introduced various initiatives such as the Changjiang Scholars Program from the Ministry of Education, the "100 Talents Program" from the Chinese Academy of Sciences (CAS), the Beijing Overseas Talents Program, as well as the Shanghai Rising-star Program. Once having returned to China, these talented people play a positive role in scientific innovation, technological breakthroughs, talent development and hi-tech industry development, and are an important force in the construction of a new innovative country. The "100 Talents Program" implemented by the CAS has introduced more than 2,000 talented innovators since 1994. Over 90 percent of them have studied or worked in technologically developed countries in Europe and North America. Over the past 20 years, about 30 academicians of CAS and CAE (the Chinese Academy of Engineering) were part of the "100 Talents Program," and more than 500 won the National Science Fund for Distinguished Young Scholars.
Encouraging Technological Innovation
On April 27, the UN General Assembly adopted a resolution designating April 21 as World Creativity and Innovation Day, formally incorporating the concept of mass entrepreneurship and innovation. The concept of mass entrepreneurship and innovation was raised by Premier Li Keqiang at the 2014 Summer Davos Forum, which afterwards gained much attention in the international community.
In recent years, China has been attaching greater importance to technological innovation and increasing input in related fields. According to the National Innovation-driven Development Strategy Outline in 2016, China aims to establish itself as one of the world's most innovative countries by 2020, become a leading innovator by 2030, and a leading global sci & tech power by the 100th anniversary of the founding of the People's Republic of China in 2049.
"Great scientific and technological capacity is a must if China is to be strong and if people's lives are to improve," said Xi Jinping at a national technological innovation conference on May 30, 2016. The president called innovation an important force in development, and stressed the role of scientific research in economic growth. Stressing the priority of developing cutting-edge science and technology, Xi said China should strive to take a leading role in sci & tech research.
He encouraged scientists and technicians to respond to the country's major strategic demands, and stressed the importance of the role that scientific research plays in promoting overall economic and social development.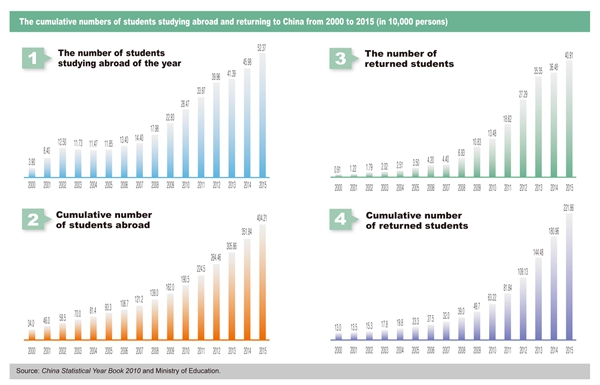 In 1999, to bolster the number of sci & tech prizes in China, the State Council issued the Regulations on the State Science and Technology Prizes and established five nation-level prizes in this regard, including the State Highest Science and Technology Award, the State Natural Science Award, the State Technological Invention Award, the National Science and Technology Progress Award, and the International Scientific and Technological Cooperation Award. The State Highest Science and Technology Award comes with a prize of RMB 5 million, which was shared last year by pharmaceutical chemist Tu Youyou and physicist Zhao Zhongxian.
In addition to national awards, various industries and institutions have also set up different levels of science and technology awards to continue to encourage scientific and technological innovation and promote local scientific and technological progress at industry level.
Starting last year, in order to encourage the transformation of scientific and technological achievements, China introduced regulations to increase the income of researchers. All these efforts aim to encourage intellectuals to carry out technological and academic innovation, to give full play to the role of intellectuals in social and economic development, and in the implementation of an innovation-driven development strategy.
Building a Pool of High-level Talents
According to statistics of the Ministry of Human Resources and Social Security, by the end of 2015, China had more than 1,600 academicians in CAS and CAE, and 172,000 experts who received special allowances from the State Council. The number of people who obtained professional qualification certificates reached 17.97 million in 2015.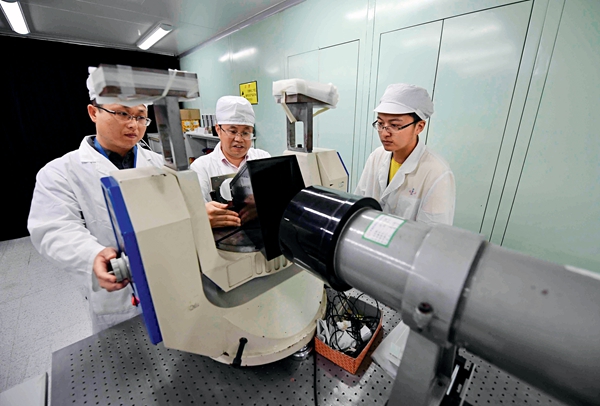 Researchers simulate the installation of a remote-operated video camera on the Tianzhou-1 cargo spacecraft on May 29, 2017.
At the same time, China also adopted various policies to attract foreign talents to work in China. By the end of 2015, 240,000 foreigners had been issued work permits for China. Local governments and research institutions also invited high-level foreign talents on short-term or long-term visits, including Nobel prize winners, academicians from science and engineering academies in developed countries, and thousands of famous professors from all over the world.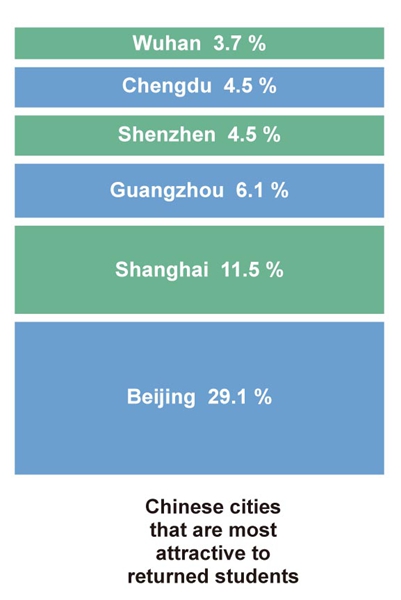 President Xi said in his speech at the opening of the Belt and Road Forum on May 14, that China would enhance cooperation on innovation with other countries by launching sci & tech innovation action plans such as exchanges among scientists and technologists, and setting up joint laboratories, science park cooperation, and technology transfers. In the coming five years, for example, China will invite 2,500 young foreign scientists on short-term research visits, train 5,000 foreign scientists, engineers and managers and set up 50 joint laboratories.
The exchange of talents is always in two directions. Yan Ning, a biologist at Tsinghua University, attracted national attention in May when she announced that she had accepted an offer from Princeton University and would become a tenured professor there. She was invited to return from Princeton and manage an independent laboratory at Tsinghua University in 2007. Her research results were selected by Science magazine as one of the "top 10 achievements" in 2009 and 2012, respectively. Yan Ning told the press that she needs new inspiration to make breakthroughs in her field. "A scientist who just started her career in China deserves our congratulations for such an opportunity," China's official news agency Xinhua commented.
China still has a long way to go before it can call itself a pool of high-level talents. As Andrew Chi-Chih Yao said, the only way to realize this vision is to make scientists working abroad feel that returning to China is the best choice.
Services