Unpolished Rice Porridge
 Unpolished Rice Porridge
(Caomi Zhou)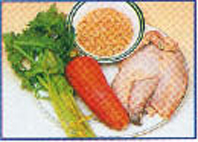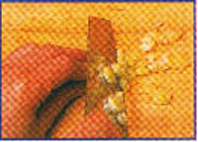 Ingredients:
1 drumstick
1 cup unpolished rice
8 cups water
1 carrot
1 head of celery
Seasoning:
1 pinch salt and 1 pinch white pepper
Methods:
1. Wash drumstick. Chop chicken into chunks and blanch. Wash unpolished rice and soak it in water for four hours. Pare carrot and cut into threads. Remove the leaves from the celery and mince it.
2. Boil unpolished rice until it is half done, then add chicken chunks and carrot. Turn to low heat and stew for 40 minutes. Add (A), sprinkle minced celery and serve.
Services