By staff reporter TANG SHUBIAO, LIU YUMING & KANG NING
WITH the modern world chasing economic growth and development while attempting to balance the challenges of dwindling resources and preserving the environment, Nanchang in East China's Jiangxi Province is part of a pilot project covering eight cities (Nanchang, Tianjin, Chongqing, Shenzhen, Xiamen, Hangzhou, Guiyang and Baoding) and five provinces (Guangdong, Liaoning, Hubei, Shaanxi, and Yunnan) in search of low-carbon development.
Two years into the pilot, trial work for low-carbon development has brought about much change, but with its massive room for progress, it is just the beginning.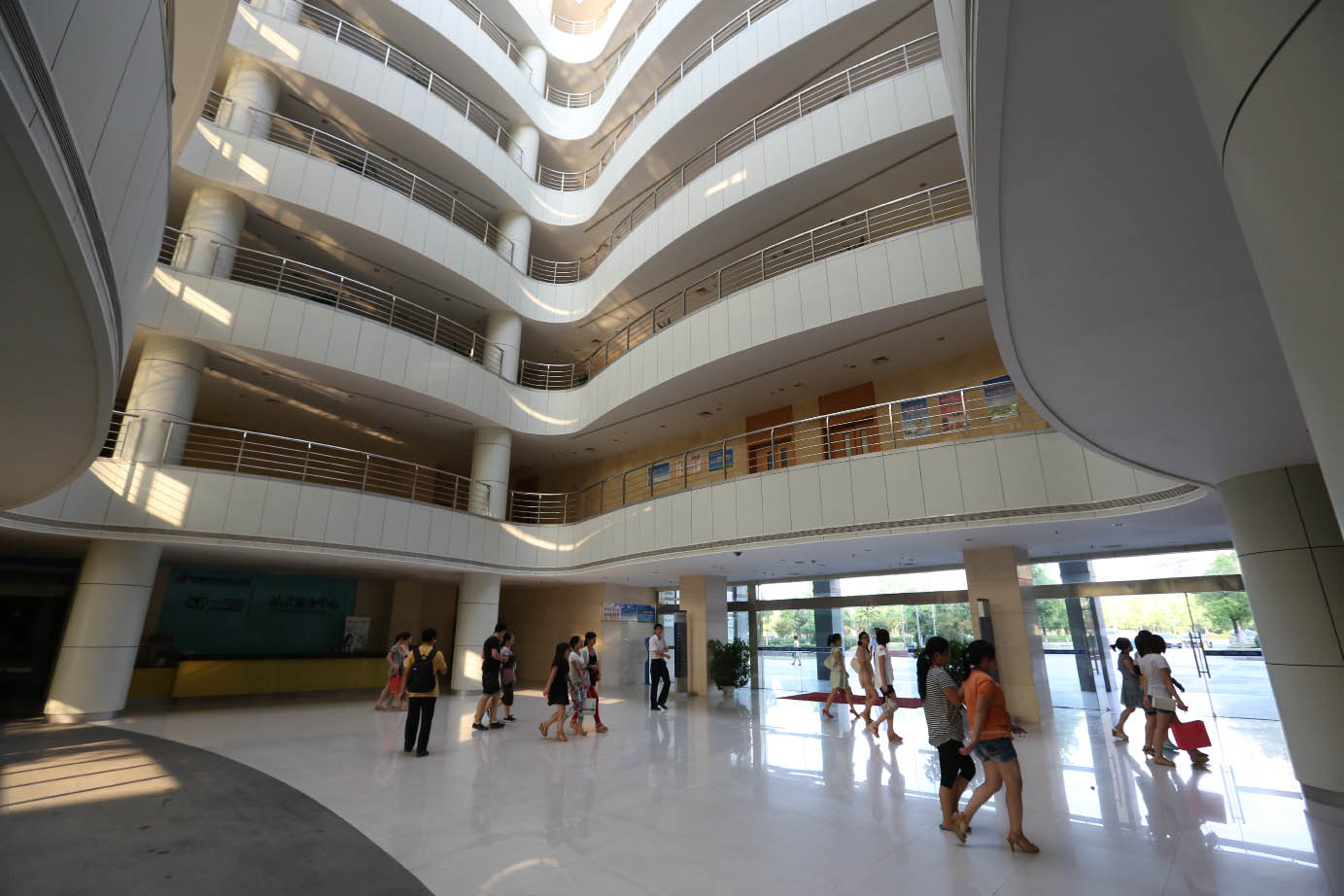 The demonstration area of China's outsourcing industry in Nanchang's High-tech Zone. 
Three Concerns
Since 2000, Nanchang has witnessed fast industrialization and urbanization with an annual increase in GDP of 14 percent. But that Nanchang is still a less developed city cannot be ignored, and the need for a new approach to attain its long-term sustainable development is the main reason why Nanchang made the pilot list.
Nanchang's development has three major areas of concern. The first is limited energy resources, particularly coal and petroleum, which is set to become an ever increasing pressure in today's fast-paced development.
The environment and its degradation also have to be taken into account. With 42 percent of the area covered by forest, another third lying under water, and nine out of every 10 days boasting good air quality, economic development has the potential to wreak huge damage, and industrial growth has to be approached with caution.
Finally, economic development itself is a major issue. GDP this year is expected to reach RMB 300 billion, but this is dwarfish compared to the figures that other cities parade out. Nanchang needs a new style of development, with more open-minded strategies to draw the world's attention and respect, before it can speed up growth and catch up with developed cities.
Thanks, however, to its participation in the pilot, which is essentially a planned explorative development model with a focus on low-carbon emissions, Nanchang is making progress in this direction.