Balance Environmental Protection and Economic Prosperity – Nanchang Looks to European Technology for Green Development
By staff reporter VERENA MENZEL
FOREST City, Garden Nanchang" is an apt slogan for the development of Nanchang, capital of Jiangxi Province. An emerging big city of around five million residents, its abundant natural resources warrant protection amid rapid economic development. Nanchang is hence a pilot for low- carbon development. With this aim in mind it has heightened cooperation with foreign countries.
At sunset we took a leisurely ride on an electric bus on the road by Aixi Lake. We saw through the window a carpet of lotuses on the lake, bordered by reeds and weeping willows and bamboos on its banks. It was difficult to believe that we were in the center of Nanchang, a city of five million residents. More surprising still is that the city practices largely German concepts of environmental protection.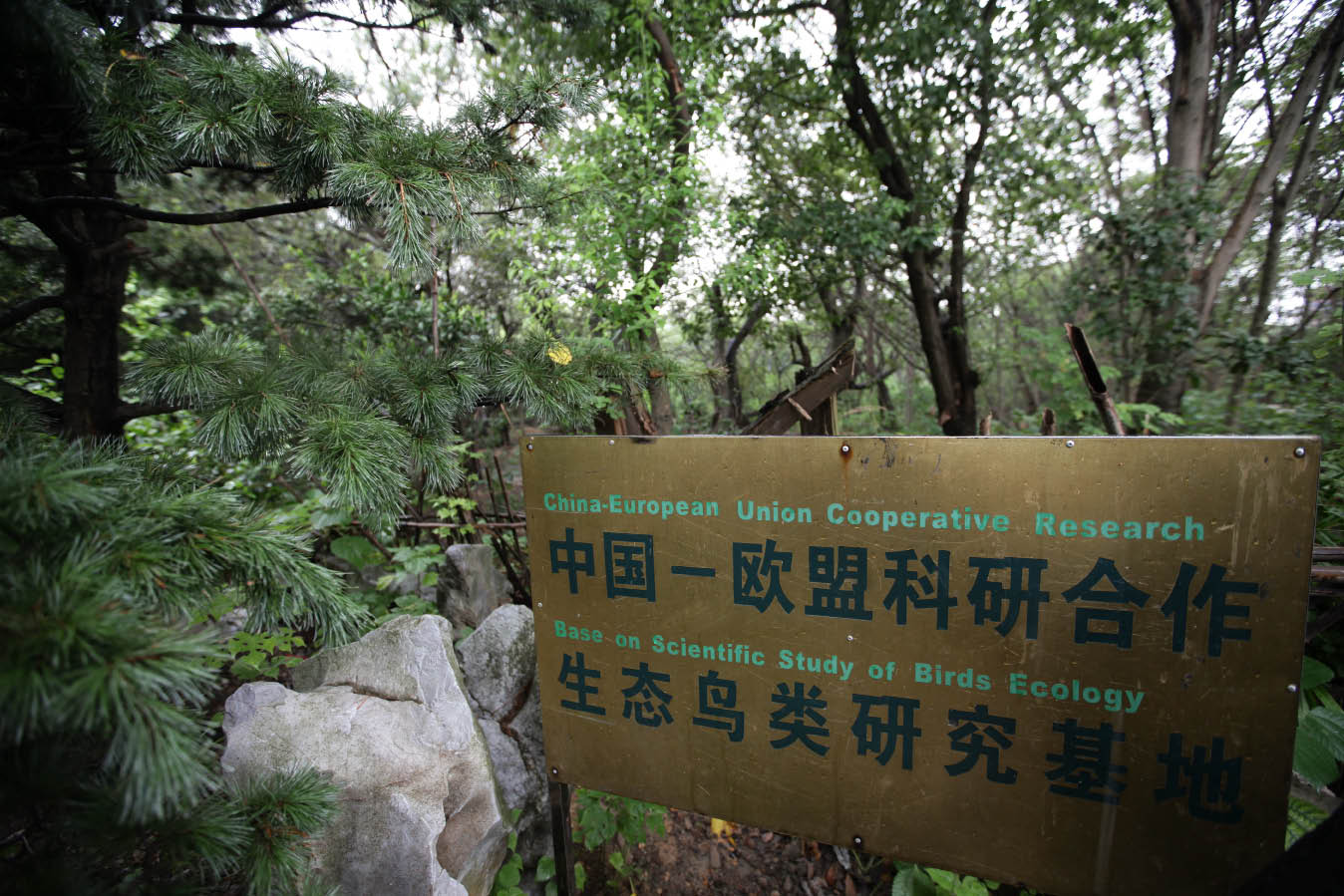 Nanchang has established an avian research center in cooperation with the EU. Photos by Wan Quan 
"Jiangxi is like the Europe of China," director of Nanchang Tourism Bureau Chen Qinghua said by way of an introduction to the city's excellent environmental conditions. The humid subtropical climate prevails in Nanchang for most of the year and it has a short, frost-free winter, which is why it has such lush vegetation. About 42 percent of the city's total area of 7,400 square kilometers is green, and one-third is covered by water. North of the city is the famous freshwater Poyang Lake – an avian paradise. We lingered on the picturesque Aixi Lake waterfront in the New and High Technology Industry Development Zone in eastern Nanchang, in no hurry to leave.
Nanchang lays great store on protecting its natural resources in the process of developing the economy. In August 2010, the Chinese government listed Nanchang as one of the eight pilot cities for a low-carbon development project themed on low energy consumption and emissions amid rapid economic growth. The other seven cities comprise Shenzhen in Guangdong Province, Xiamen in Fujian, Hangzhou in Zhejiang, Guiyang in Guizhou, Baoding in Hebei, and two municipalities directly under the central government – Tianjin and Chongqing. The project is now also in place in Liaoning, Hubei, Shaanxi and Yunnan provinces. Environment-friendly urban development concepts and technologies will be promoted and developed in these provinces and cities throughout the 12th Five-year Plan period (2011-2015).
Services