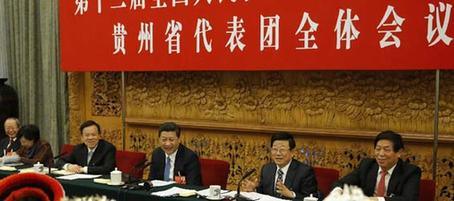 Chinese President Xi Jinping on Friday called for efforts to extend benefits to people living in the country's poverty-stricken areas.
He made the remarks while joining lawmakers from southwest China's Guizhou Province in examination of the government work report delivered by Premier Li Keqiang at the opening of the annual session of the National People's Congress, China's top legislature, on Wednesday.
Xi urged innovation in the province's development strategies and called on Guizhou to exert its late-mover advantages.
"The selection of industries in the development should be in line with the local conditions," he said.
He also urged the simultaneous development of economy, society and the environment.
Guizhou is one of the poorest provinces in China.
(Source: Xinhua)