Sustainable Growth
Requires Wiser Energy Use
By AMEL BELOUASSAA & DONG YINGUO
CHINA used to be tagged as "the world's largest..." – the world's largest exporter, the world's largest mobile market, the world's largest online population – it seems that in most markets and measurements, China wins the superlative.
There is a notable exception to the trend: "the world's largest economy" still goes to the U.S. But even conservative estimates see China usurping that throne by 2030.
One Chinese "world's largest" could prove a spanner in the works, rather than a blessing, for the country's future economic development – the world's largest energy consumer.
Until very recently, the boiler room of China's economic engine was powered by primary and secondary industry growth. Rapidly urbanizing populations provided the manpower while expanding rail, road and inland shipping route networks greased the way. Economic success brought benefits, but has also led to extreme increases in national energy consumption.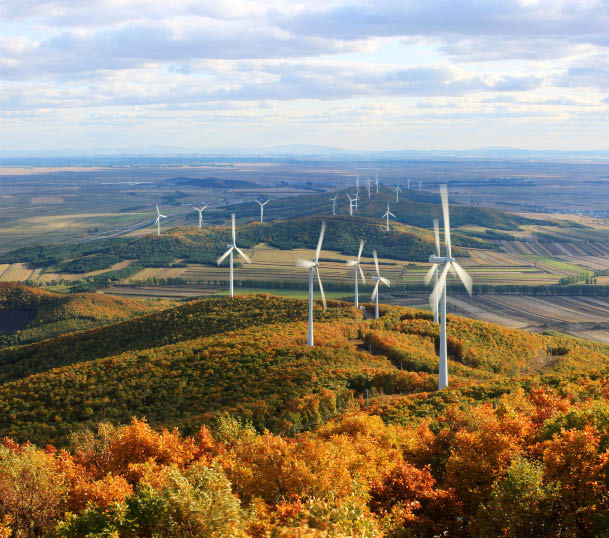 A wind farm in Fujin City, Heilongjiang Province. Photos by CFP 
Big Growth Brings Bigger Needs
Since its period of reform and opening up got underway in 1979, China's economic track record has been impeccable. The country has boasted one of the fastest growing economies in the world for decades.
But a fast-growing economy has meant fast-growing energy consumption.
Except during the Asian financial crisis (1997-2000), energy demand in the country has increased every year for the last three decades. From 1979 through 2001, energy use grew at a much lower pace than GDP – an average of 4.1 percent, compared to GDP growth of 9.7 percent. After joining the WTO in 2001, annual energy demand surged, growing fourfold between 2001 and 2006.