Green Leap Forward
"Among all the changes in architecture in China over the last decade, the push for sustainable design is perhaps the most pervasive," says Daly. By sustainable design, he means that a building's operating costs and demands on the environment are a lot lower: construction materials are locally sourced, more room is put aside for landscaping and foliage, wear and tear costs are less, buildings retain heat in winter and lose it in summer, and water consumption is reduced.
"It's a demanding set of requirements that adds 10-15 percent to the cost of a building and requires architects to work with engineers, technicians and systems designers right from the first drawing."
Policy to encourage "green buildings" has been included in the last two of the central government's five-year plans. Now, if you're building in China, you've got to be green.
The 12th and most recent five-year plan stipulates 35 million square meters of green buildings to be built in Beijing in the period 2011-2015. The country's Ministry of Housing and Urban-rural Development has instituted a three-star green building evaluation standard, and the goal is that by 2020 the proportion of newly built green buildings in Beijing will be on par with that of developed countries. A more lofty aim is that average energy consumption in buildings across the country will be down 65 percent by the same year.
These targets are essential if China wants to reign in energy consumption in its rapidly expanding cities. The World Bank estimates that by 2015 half of the world's building construction will be in China. According to a recent report called "Preparing for China's Urban Billion" by the McKinsey Global Institute, China will build 430 billion square feet of floor space, or the equivalent of 20,000 to 50,000 new skyscrapers by 2025. Fifty thousand skyscrapers is the equivalent of 10 New Yorks.
The Chinese government plans for 10 percent of this new floor space to be green. But even if it reaches this target, at the rate new buildings are going up, reducing the country's energy consumption could be a Sisyphean task.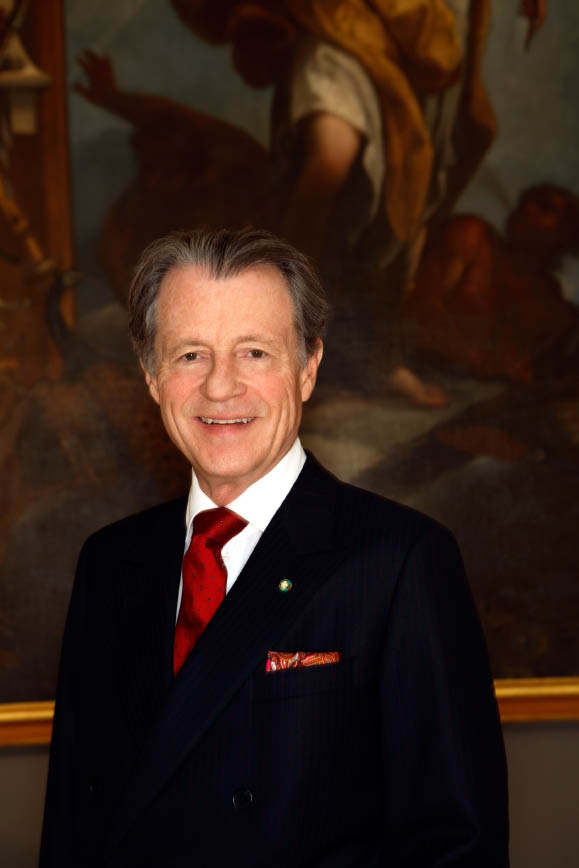 Leo A Daly III has been working in China since the 1960s.
Daly's firm seems to be doing its part to ease the energy burden. The company's Beijing office will design two key areas of the China-Singapore Ecological Sci-Tech City, to be built in Suzhou, Jiangsu Province over the next 10-15 years. According to the design, there will be landscaped courtyards, green roofs, a green sky atrium and lakeside gardens. Geothermal pumps will reduce energy consumption; operable exterior shading will minimize solar heat gain, and a modular green wall system will improve indoor air quality.
Another of Daly's projects is Plot B of China Mobile's new International Headquarters Campus in Changping, north of Beijing. Daly won the international design competition in April of this year, and is working with local Beijing studio WDCE on the 148,000-square-meter plot to "design with an emphasis on reducing ecological and energy consumption impact." The plot borders on a green park space, and the roofs of its two research and lab buildings will feature landscaped spaces planted with grasses, annual and perennial materials.